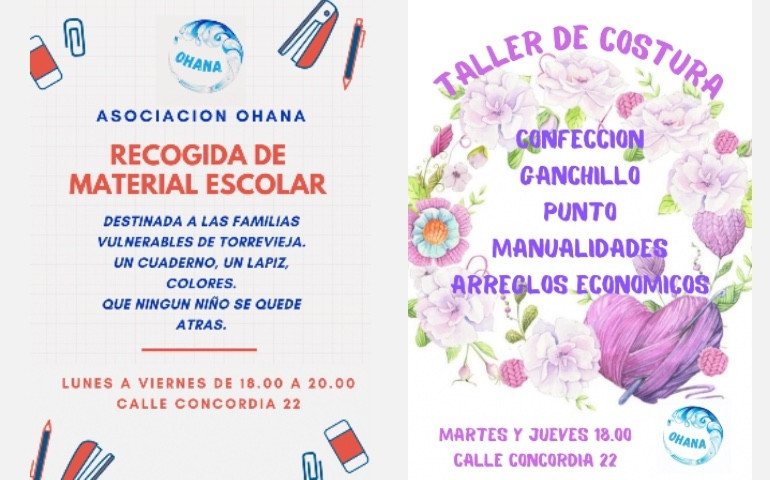 The "Ohana" Association of Torrevieja, was born with the purpose of supporting the residents of the municipality, with the aim of promoting solidarity between volunteers and people related to our activities.
From the Ohana Association of Torrevieja we offer various workshops with which, on the one hand, to learn and spend time in pleasant company:
Sewing workshops, in which we will learn about making garments
clothes, to crochet, cross stitch and in which we will make economic arrangements at popular prices.
– Guitar workshop, with which you will learn basic aspects of the instrument,
as they are; chords, plucking, group playing, playing to the beat of the metronome and we will learn familiar songs and pieces of music.
– Nutrition workshop, focused on making a healthy and adequate diet with
assorted products.
– Refresher classes for the youngest, helping them with homework and
points of the subjects where they need specialized attention for their understanding and realization .
On the other hand, the Ohana Association has a solidarity wardrobe, in which we will find sizes from baby to large sizes, and a food pantry for those families who require urgent help and who cannot afford to buy food or products. of hygiene.