Saturday, January 29, from 10:00 a.m. at 1:00 p.m. in the Palace of Music in Torrevieja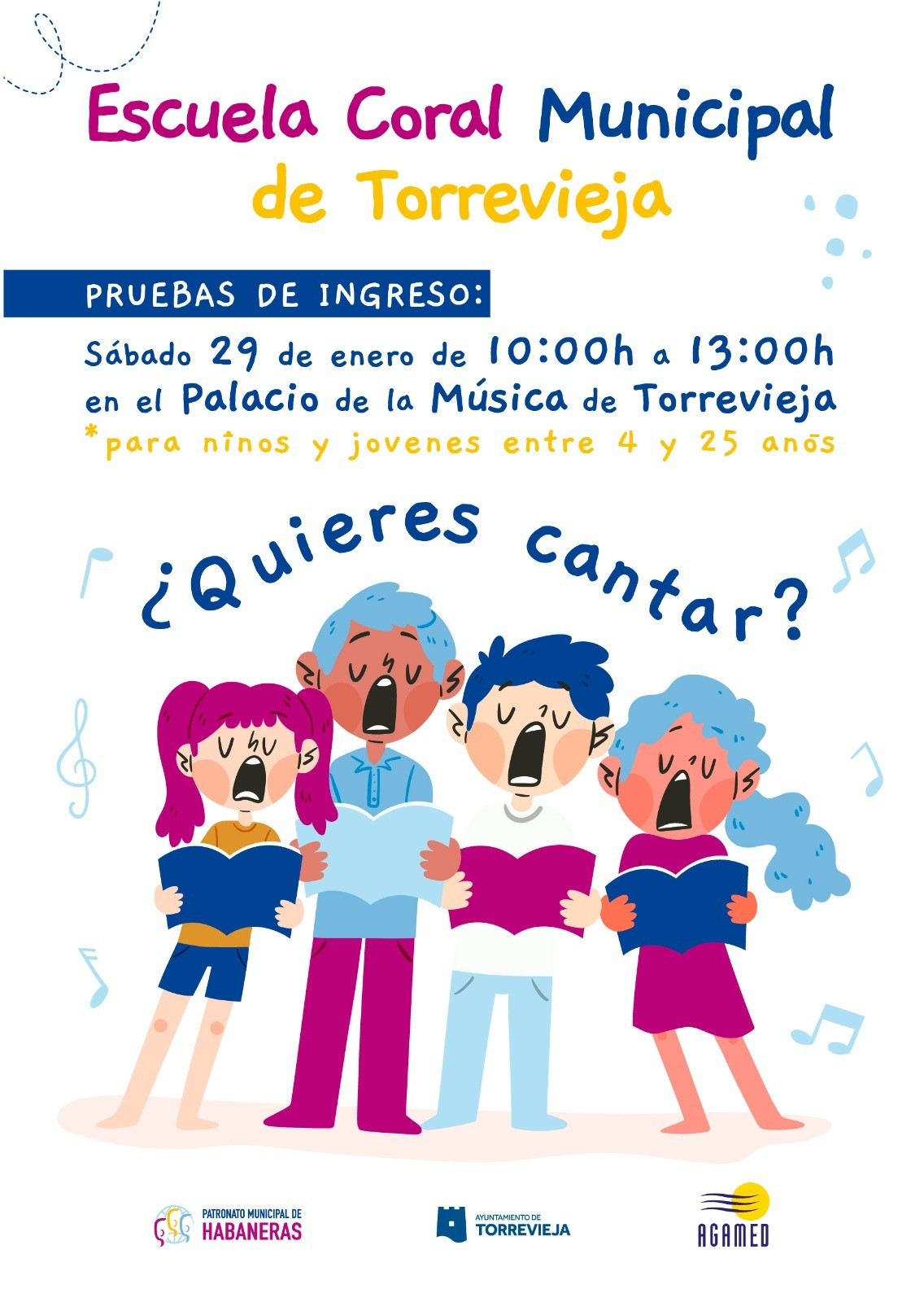 The access tests or auditions will be held for children and young people from 4 to 25 years old.
Classes will begin in February and registration will be free for all students.
The objective of this musical-pedagogical project is to promote choral singing and the habanera in the children of our city, as one of the most deeply rooted and authentic expressions of Torrevieja. A school that so many good singers have discovered, such as Lucía España, Nuria Maddaloni or the famous Nathy Peluso.
The structure of the Municipal Choral School has three groups:
- Minuteo A: from 4 to 7 years old, who will have his classes on Saturday mornings.
- Children's Choir (Rondó): from 7 to 12 years old. Friday afternoon and Saturday mornings.
- Youth Choir (Symphony): from 12 years. Friday afternoon and Saturday mornings.
In total there will be 108 students who will be part of the three groups formed this year. Classes will be held at the Palacio de la Música.