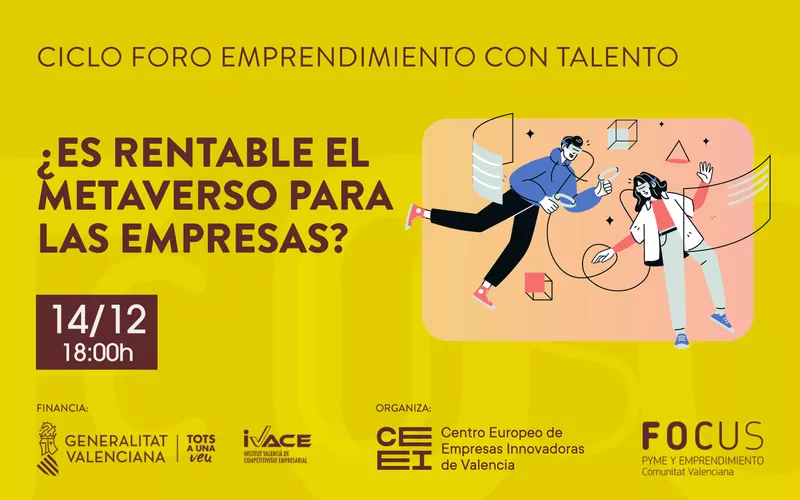 In just an hour and a half and in an online format, Edgar Martín-Blas, from Utopia Voyagers, an agency dedicated to creating large Metaverse projects for major brands; Soraya Cadalso, from Uttopion, the first Spanish Metaverse; and John Fernández, expert disseminator of the Metaverso ecosystem, will answer these questions based on their experience.
The topics to be discussed at the event will be the following:
What can companies in the Metaverse do today?
How can a business enter it?
How much?
What return does being in the metaverse have for an SME?
Are the potential customers already in?
Is it already a reality?
Do we have to go in now or is it better to wait?
Do you have to know about cryptos and NFTs to handle yourself in this environment?
Is it profitable today?
The speakers will be:
Edgar Martín-Blas, CMO of Utopia Voyagers
Soraya Cadalso, co-founder of Uttopion
John Fernández, expert disseminator of the Metaverso ecosystem
Objective:
Offer SMEs, startups and entrepreneurs valuable information that allows them to understand, make decisions and act (or not) in this new virtual environment. Attendees will have the opportunity to ask questions to the speakers to resolve their doubts.
The event will be on December 14, 2022 from 6:00 p.m. to 7:30 p.m., online. Its price is free for all attendees. To register see the original news
Initiative of CEEI Valencia, promoted and financed by the Generalitat Valenciana, through the Valencian Institute of Business Competitiveness (IVACE), within its policy of support for innovative entrepreneurship.