This initiative shows the cultural, environmental and patrimonial heritage of the northeast of the Region of Murcia in a collection of 28 images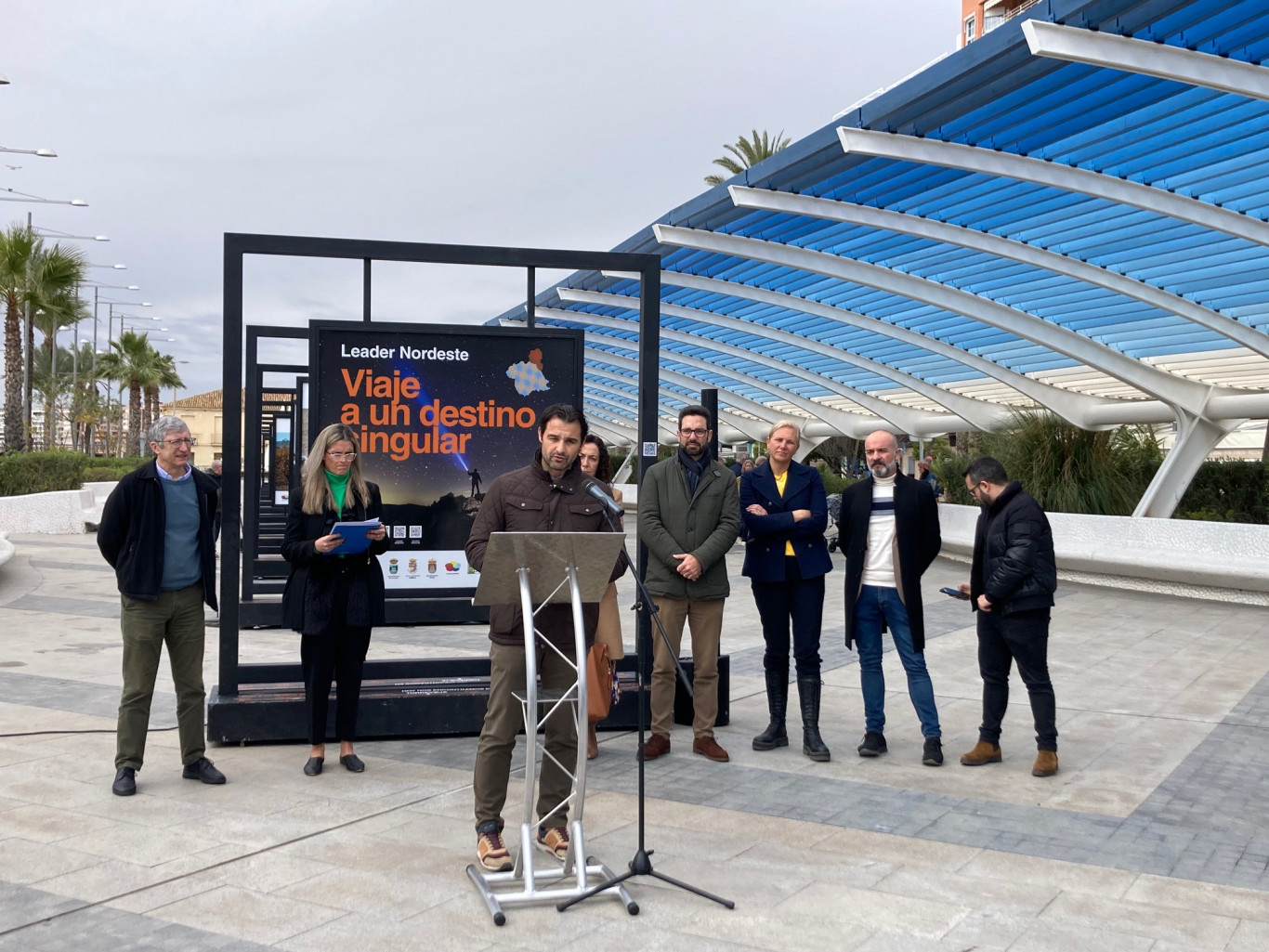 The Deputy Mayor and Councilor for Tourism of the Torrevieja City Council, Rosario Martínez, the Councilor for Culture, Antonio Quesada, the commercial delegate of La Verdad, Ana Belén Rodríguez, and the Councilor for Tourism of Abanilla, María Dolores Saurín, have inaugurated the photographic exhibition itinerant "Journey to a unique destination", which shows the cultural, environmental and heritage heritage of the northeast of the Region of Murcia in a collection of 28 images.
The Region of Murcia houses in its territory images loaded with beauty in each of its corners. One of its most unique areas is the northeast, whose tourist value has increased in recent years, demonstrating all that it can contribute to the regional map from the perspective of sustainable rural development.
In this context, the 'Singular Destination' project of the Association for the Regional Development of the Northeast of the Region of Murcia-Leader Northeast was born, which constitutes a local action group of this territory that includes Abanilla, Fortuna, Jumilla and Yecla, whose purpose The whole is the creation of synergies between the different existing local tourism products and resources, consolidating a unique and different destination.
Among the actions for this purpose, the photographic exhibition 'Journey to a singular destination' is included, with which it aims to highlight a territory full of singularities and strong contrasts, which enrich the life experience of its people and of those who share their Way of life.
It shows a selection of images with the patrimonial riches and the tourist value that the Northeast of the Region encompasses and that is transferred to the citizens, neighbors and tourists who visit the exhibition with the contrast of the rich background heritage of the cities of reception.
Nature, wine tourism, gastronomy, thermalism and unique destinations come together in the open air in this exhibition made up of 14 panels with images and texts provided by the Association and which, after passing through Murcia, Cartagena, San Javier and Orihuela, now travels to six other tourist destinations: Torrevieja, Elche, Alicante, Valencia, Gandía and Albacete.
This initiative, promoted by LA VERDAD and Leader Nordeste, will be on display at Paseo Vista Alegre until March 5.