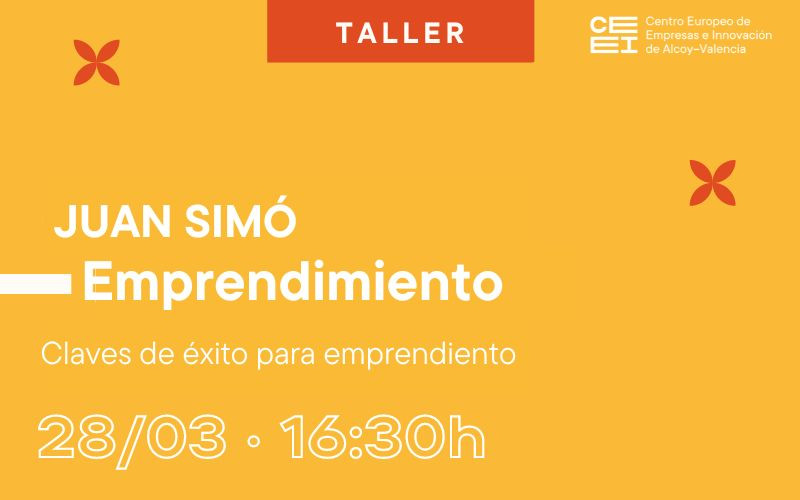 Have you ever considered working for yourself and starting a business? In just 2 hours, experts from the European Center for Innovative Companies (CEEI Alcoy-Valencia) will be in charge of laying the foundations to speed up the process of turning your idea into a company.
Program:
Coolhunting: Search for Business Opportunities
Business Model: how to design it
The Test of 3
Is the Business Plan dead?
The Synthesis: Executive Summary
Elevator Pitch: Tell and Share
What Legal Form is right for me?
How to finance your business: Private financing and Public Aid
Speakers:
Date and place:
March 28, 2023 from 4:30 p.m. to 6:30 p.m.
Its price is   Free, prior registration in the original publication .
You also have several resources available and free   to start your business project
We recommend that you fill out the Entrepreneur TEST   Prior to attending this activity, to obtain a diagnosis of your entrepreneurial character and the TEST of the idea to receive an assessment of your business idea.