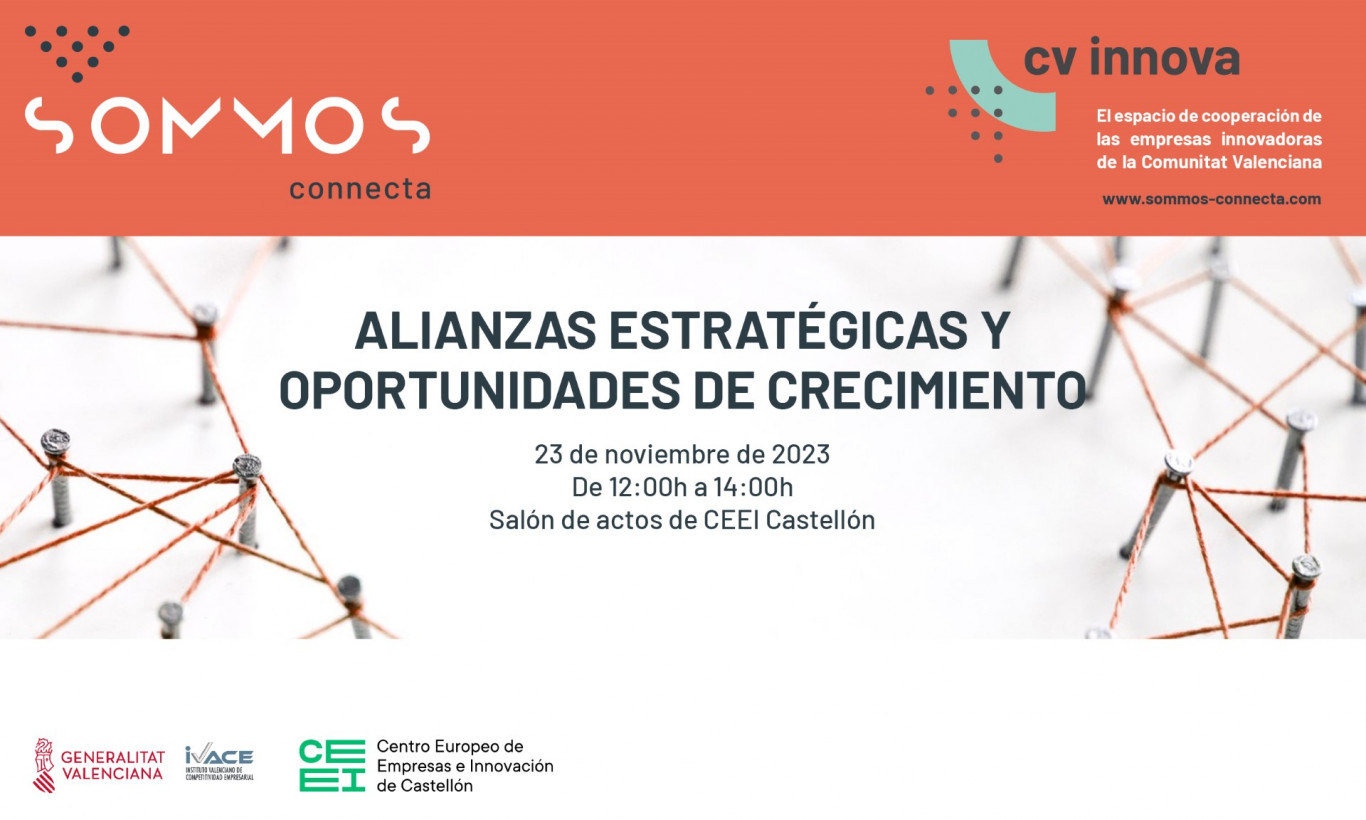 Open innovation is not just about generating new ideas, but about opening doors to new perspectives, strategic alliances and growth opportunities. By allowing the flow of knowledge and resources between companies, startups and the community in general, open innovation becomes a catalyst for creativity and business transformation.
Throughout this day, we will have the privilege of listening to experts in the field, such as Carlos Ruisánchez from Wayra – Open Innovation Telefónica, and learning from companies that have experienced open innovation, such as Malco, Dataseekers and Maquiver. These experiences will show us that open innovation is not only an option, but a necessity for those companies that aspire to stay at the forefront and forge a bright future.
12:00 Welcome
Justo Vellón, director CEEI Castellón
12:15 Presentation: Carlos Ruisánchez, Head of Scouting & Dealflow, Wayra – Open Innovation Telefónica.
13:00 CV INNOVA 2023 open innovation program
Alexandra Badoiu, Business development and innovation CEEI Castellón.
13:15 Round Table: Experiences and success stories in an open innovation program
Malco - Pablo Rivera, Commercial Director
Dataseekers - Álvaro Pastor Haro, Business Development Manager
Maquiver
More information at CEEI