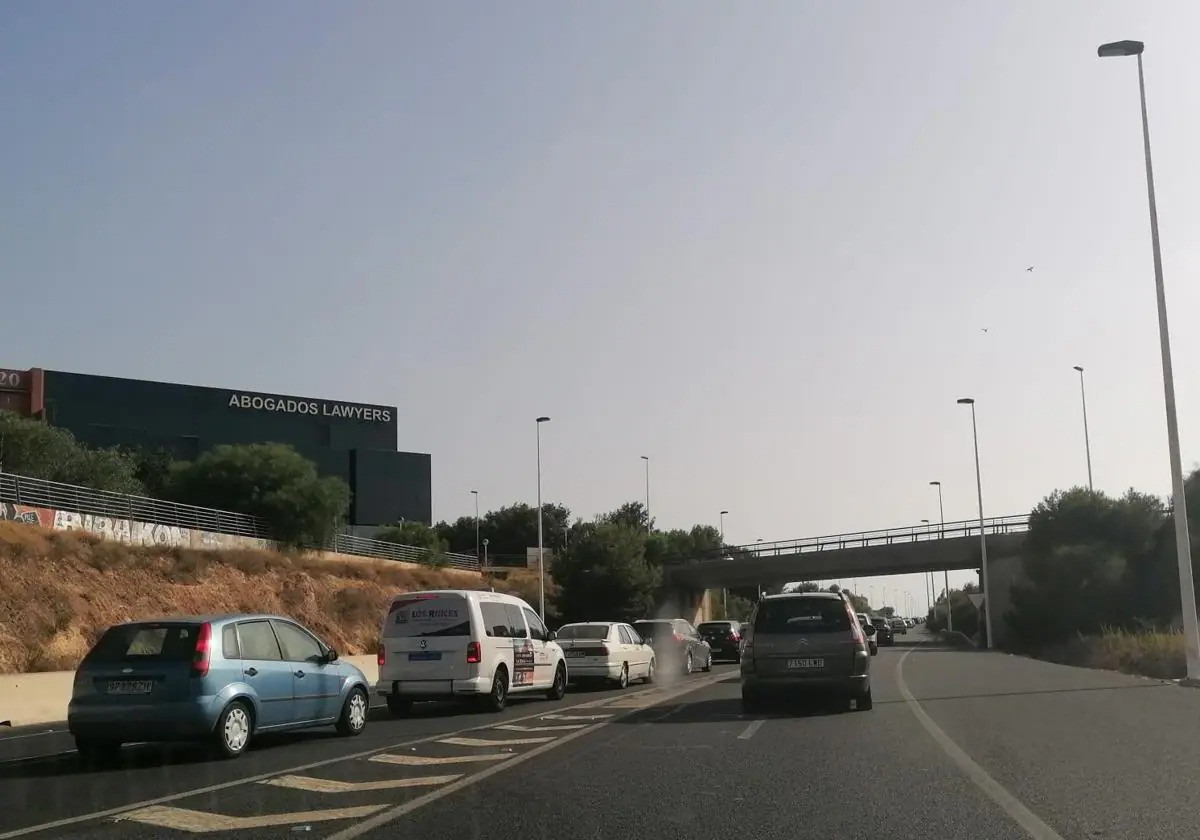 The Ministry for the Ecological Transition informs the City Council of the start of public consultation on the Bypass Project, which only includes the section between the Torrevieja Hospital and the intersection with the CV-905 highway.
Yesterday, the Torrevieja City Council received communication from the General Subdirectorate of Environmental Evaluation, dependent on the Ministry of Ecological Transition, and which is the body that must process the environmental evaluation files of projects that depend on the Government of Spain, in which the City Council is informed that the public consultation of the environmental evaluation procedure of the Project to Duplicate the N-332 Bypass through Torrevieja has been initiated.
The Variant Project is included within one of the assumptions of environmental processing in road projects, as stated in Law 21/2013, of December 9, on Environmental Assessment, and whose Environmental Impact Declaration must be issued before of the final approval of the construction project and, consequently, prior to the bidding of the works.
The mayor of Torrevieja, Eduardo Dolón, wants to state that this step taken by the Ministry corresponds to the result of the meeting held at the end of last year at the headquarters of the Ministry of Public Works in which, once again, he once again demanded that accelerate the administrative procedures so that the Government could put out to tender the works as soon as possible, having been informed by those responsible for the same that during the year 2023 the submission of the project to environmental processing would begin, a fact that is now confirmed with the communication received yesterday.
Likewise, Eduardo Dolón has requested a new meeting at the headquarters of the Ministry of Development, in order to make himself available for any issue that needs to be coordinated by both administrations, Torrevieja City Council and the Ministry of Development, as well as to know the forecasts. of the Ministry regarding the future programming of the works.
In this sense, one of the first issues to be addressed is that the project submitted to public consultation only includes the section included from the junction with the road currently unfolded at the Torrevieja Hospital and only this first action is scheduled up to the intersection. with the CV-905, that is, until the connection of the N-332 with the exit road to the city's shopping centers; which represents a global action of 4.21 kilometers, with approximately 3.21 of the 7.68 kilometers that are pending unfolding to be submitted to environmental consultation.
Finally, the mayor of Torrevieja recalled that, today, the amount necessary for the construction of the N-332 Bypass Route passing through Torrevieja is excluded from the General State Budgets, and it is the intention of the City Council demand that in the preparation of the next budgets the necessary allocation be included again to be able to tender these much-needed works.