The Department of Education and the collaborating entities launched this project in November 2020 to grant dining scholarships to students who could not have access to them in the normalized process of the Ministry of Education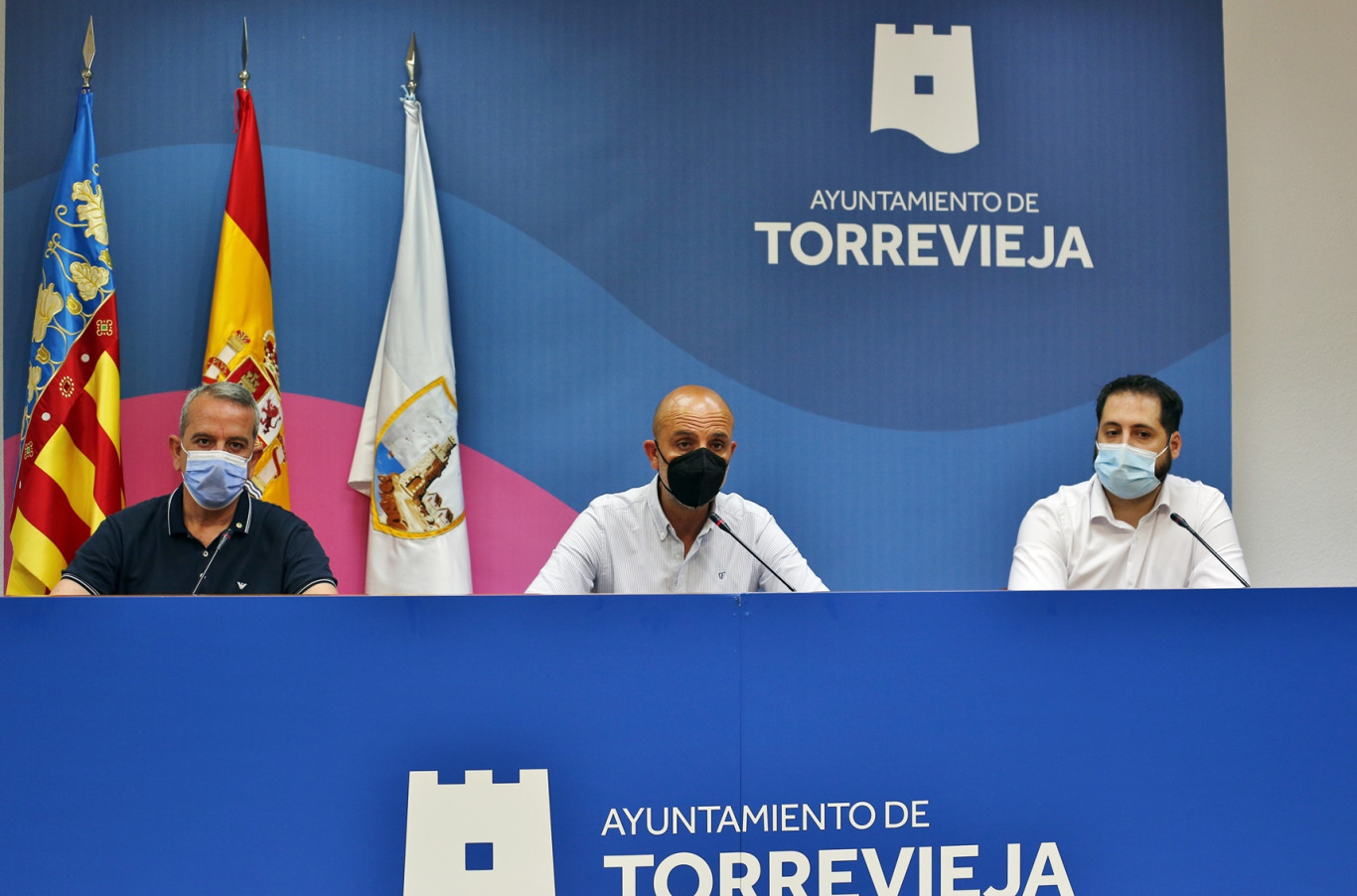 The Department of Education of the Torrevieja City Council, in collaboration with ROTARY CLUB, AGAMED, LA CAIXA FOUNDATION, ASIVEGA, CAJA RURAL CENTRAL and different individuals, launched a project in November 2020 to grant Dining Scholarships to boys and girls from the city that did not have access to them in the normalized process of the Ministry of Education.
A project of collaboration and social action whose main objective is that no student in Torrevieja is left without eating, which is why it has put all its economic and solidarity effort to be able to serve each and every one of the students proposed by the educational centers. . In addition to accessing these food menus, they have received a snack every day before going home to complete their diet.
The Councilor for Education, Ricardo Recuero, together with the outgoing president of Rotary Club Torrevieja, Luis López, and the new president of Rotary, Luis Andreu, have released the data of this campaign that has lasted the entire 2020/2021 school year .
Specifically, from November 2020 to June 2021, a total of 3,241 food menus and 7,478 snack menus have been distributed to these students from families in danger of social exclusion. In addition, throughout this summer (July and August) direct aid has been granted through individualized tickets for basic products of 100 euros (50 euros for July and 50 euros for August) to 28 families selected by the directors of the schools. from the city, and which will be paid at the local Cárnicas Ríos store.
After the great acceptance that this social initiative has had, it is the will of both the Torrevieja City Council and the collaborating entities, to maintain it every year, for which they have made an appeal to the public to join more entities to this solidarity project.