The mayor of Torrevieja, Eduardo Dolón, the Councilor for Sports, Diana Box, the president of the International Marina Yacht Club, Antonio Luis Dávalos, and the director of the regatta, José Luis Aranzueque, presented the 1st J Trophy this morning. Eduardo Gil Rebollo, organized by the Club Náutico Marina Internacional, with the authorization of the Valencian Community Sailing Federation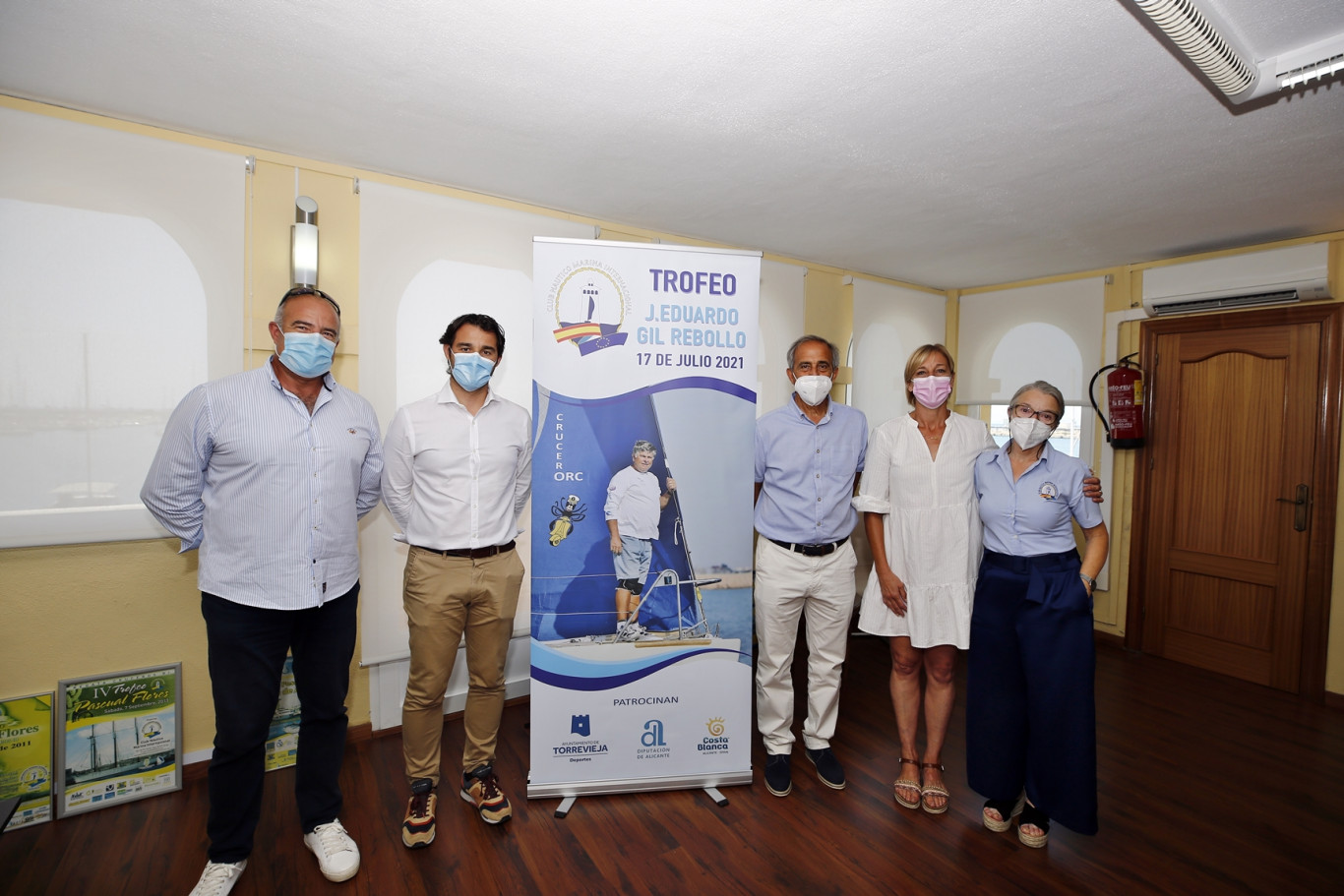 A sailing regatta that was born with the intention of remembering the figure of Gil Rebollo, a former councilman of the Torrevieja City Council and a person closely linked to the Marina Internacional Sports Port through sailing and sport fishing, two of his great passions. Eduardo Gil died in August 2020 and from this year it is intended to honor him with this regatta that will continue throughout the years.
The mayor of Torrevieja has thanked Marina Internacional for this heartfelt gesture of honoring Gil Rebollo with the name of this trophy, assuring that everything is little for what he deserves for his political and personal career. Likewise, Eduardo Dolón has highlighted the route of the regatta, which will pass through the waters of La Mata, the district of which Gil Rebollo was a native.
On Saturday, July 17, at 9:00 a.m., the registration of the more than 30 participating vessels will be registered. At 10:00 hours the skippers' meeting will take place, and at 11:30 hours the regatta will start. Before the start, José Eduardo Gil Rebollo will be honored by sounding the horns of the participating sailboats and other boats that will come to the start of the race for a minute.
The distance of the regatta will be 16.5 miles and the route will be along the Torrevieja coastline, from the waters of Punta Prima to La Mata.
It is expected that the test will end at around 4:30 PM / 5:00 PM and at 8:30 PM the trophies will be handed out at Mesón El Huertano.