The Plan will include a series of measures to guarantee equal opportunities in the areas of reconciliation of work, family and personal life, training and implementation of public policies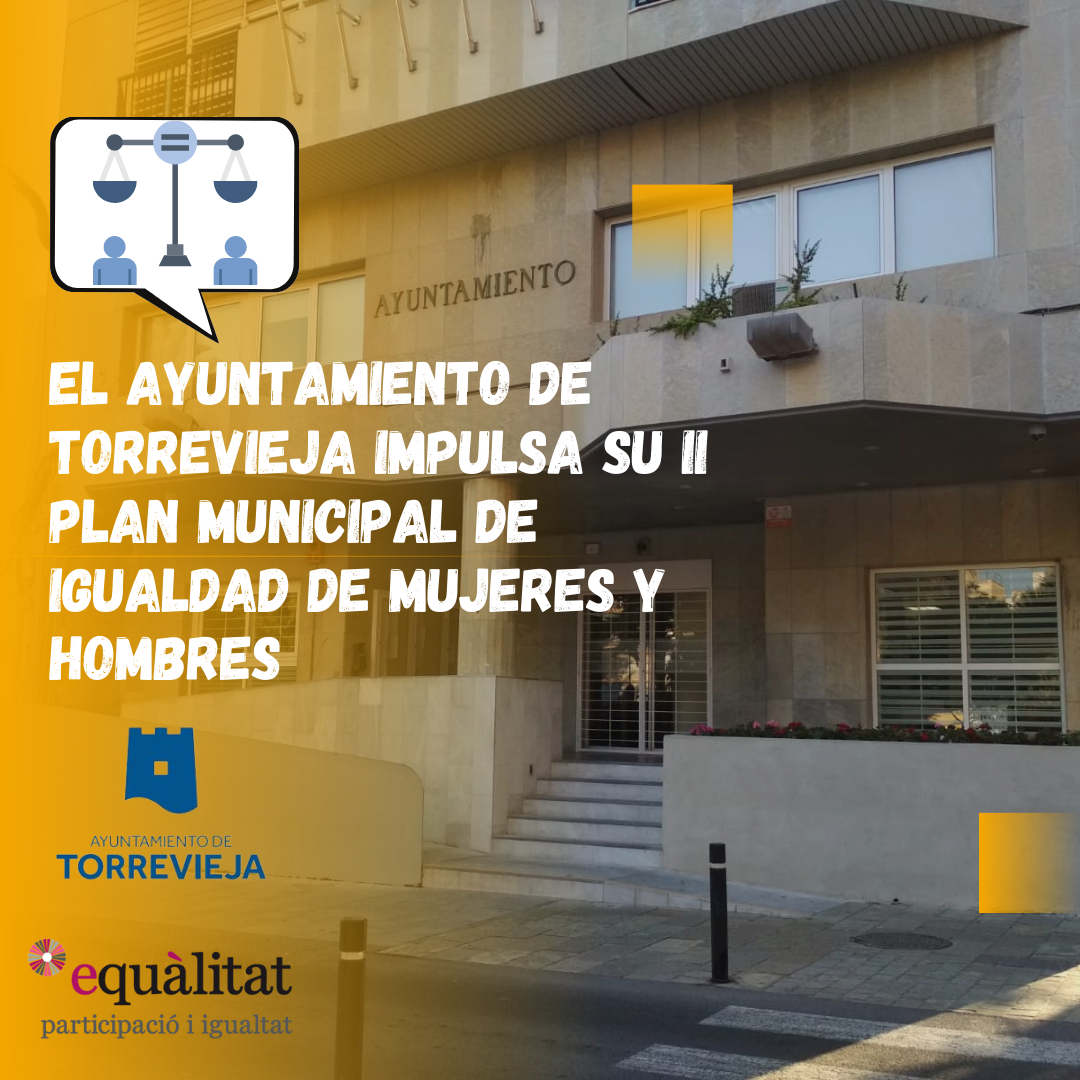 Among other activities, highlights the development of in-depth interviews with personalities from the public, cultural and social sphere of the town; the organization of group dynamics with representatives of the local associative fabric, as well as the holding of internal work tables with technical staff of the City Council
The Torrevieja City Council, faithful to its commitment in favor of real and effective equality between women and men in the town, has announced the start of the design work of what will be the II Municipal Plan for Equality of Women and Men, counting for this task with the collaboration of the social consultancy EQUÀLITAT, participació i equaltat.
With this initiative, explains Eduardo Dolón, mayor of Torrevieja, "it is intended that the principles of equity and social justice govern all public policies devised and agreed between elected officials, civil servants, organized civil society and key agents and actors in the field. of equality between both sexes ".
This strategic document will be the result of a comprehensive diagnostic process that, made up of both quantitative and qualitative research actions, aims to assess the degree of achievement of the objectives contemplated in the previous project, identify in which areas of municipal life still persist gender imbalances and what measures could be implemented to correct these deficiencies.
Among other activities, highlights the development of in-depth interviews with personalities of recognized prestige in the public, cultural and social sphere; the organization of group dynamics with representatives of the local associative fabric; the holding of internal work tables with technical personnel from the consistory; and the realization of a brainstorming workshop with the spokespersons of the municipal political groups.
Eduardo Dolón has ensured that "this Plan positions Torrevieja as a benchmark in the area of the La Vega Baja region in the design and implementation of public policies aimed at guaranteeing equal access for women to different areas of public life, social, labor, cultural, educational, among others, under the same conditions as their male counterparts ".
From the Torrevieja consistory, all citizens are encouraged to collaborate with their maximum will and sense of responsibility in all diagnostic tasks that, from now on, are developed in accordance with the design of the II Municipal Plan for Equality of Women and Men, as this project, as the delegate councilor for Social Welfare and Equality, Tomás Ballester points out, "presents an unbeatable opportunity to build the egalitarian, respectful and inclusive Torrevieja that we all wish to build in the next four years."
From now on, more updated information regarding the initiative will be published in the announcements portal hosted on the municipal website .