A help "vitamin" for the pocket of many families with minor children enrolled in nursery schools (0 to 3 years)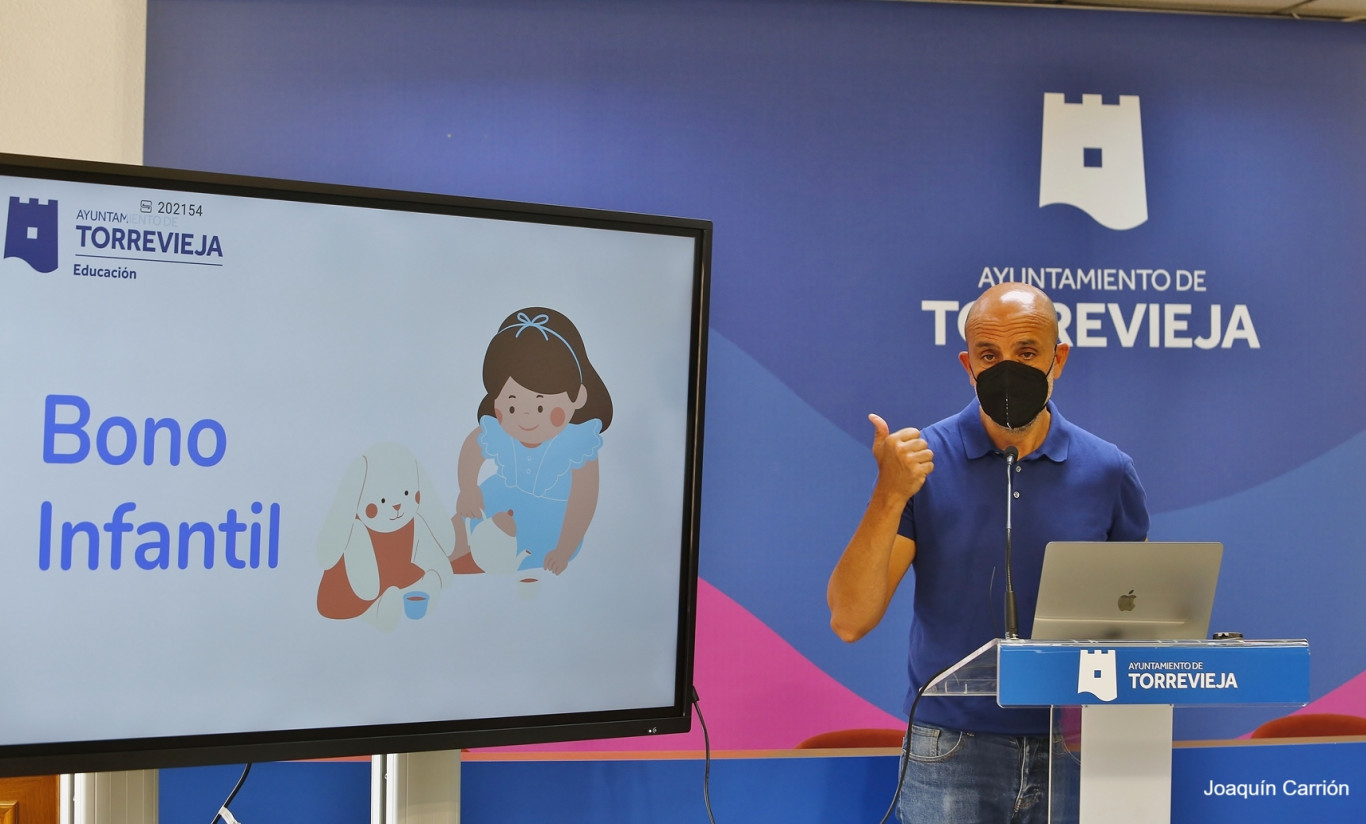 The Councilor for Education, Ricardo Recuero, has presented the aid of the "Child Bonus". It is about financial aid for students enrolled in the first cycle of nursery school.
The budget allocation for the child voucher is € 90,657.37. The deadline for submitting the application will be 20 business days from its publication. It can be presented through the electronic office: torrevieja.sedelectronica.es
The requirements to be able to access this type of help are:
- Students taking the first cycle of infantile in centers authorized by the Generalitat Valenciana, which are not publicly owned in the city of Torrevieja.
- Certificate from the center in which it proves that the student is enrolled in said center during the 2020/21 school year.
-The certificate issued by the Center must state the hours of attendance, as well as whether the student is a beneficiary of any type of aid.
- Both parents and minors must be registered in the city of Torrevieja, in the case of parents, they must be registered in the city of Torrevieja for at least two years before making the application.
What is the "Child Bonus" based on? The Child Voucher will be granted for a maximum period of 6 months, from January 1, 2021 to June 30, 2021.
The minimum number of hours of schooling for the minor must be 4 hours.
A maximum aid of € 90 per month will be received during the period between January and June, that is, 6 months.
The maximum income of the total family unit to be entitled to the subsidy will be € 60,000 gross in the 2019 financial year, the amount of the BONUS being fixed according to the economic level, taking into account the per capita income of each of the members of the the family unit.