Emotional tribute to the former councilman of the Torrevieja City Council, José Eduardo Gil Rebollo, coinciding with the first anniversary of his death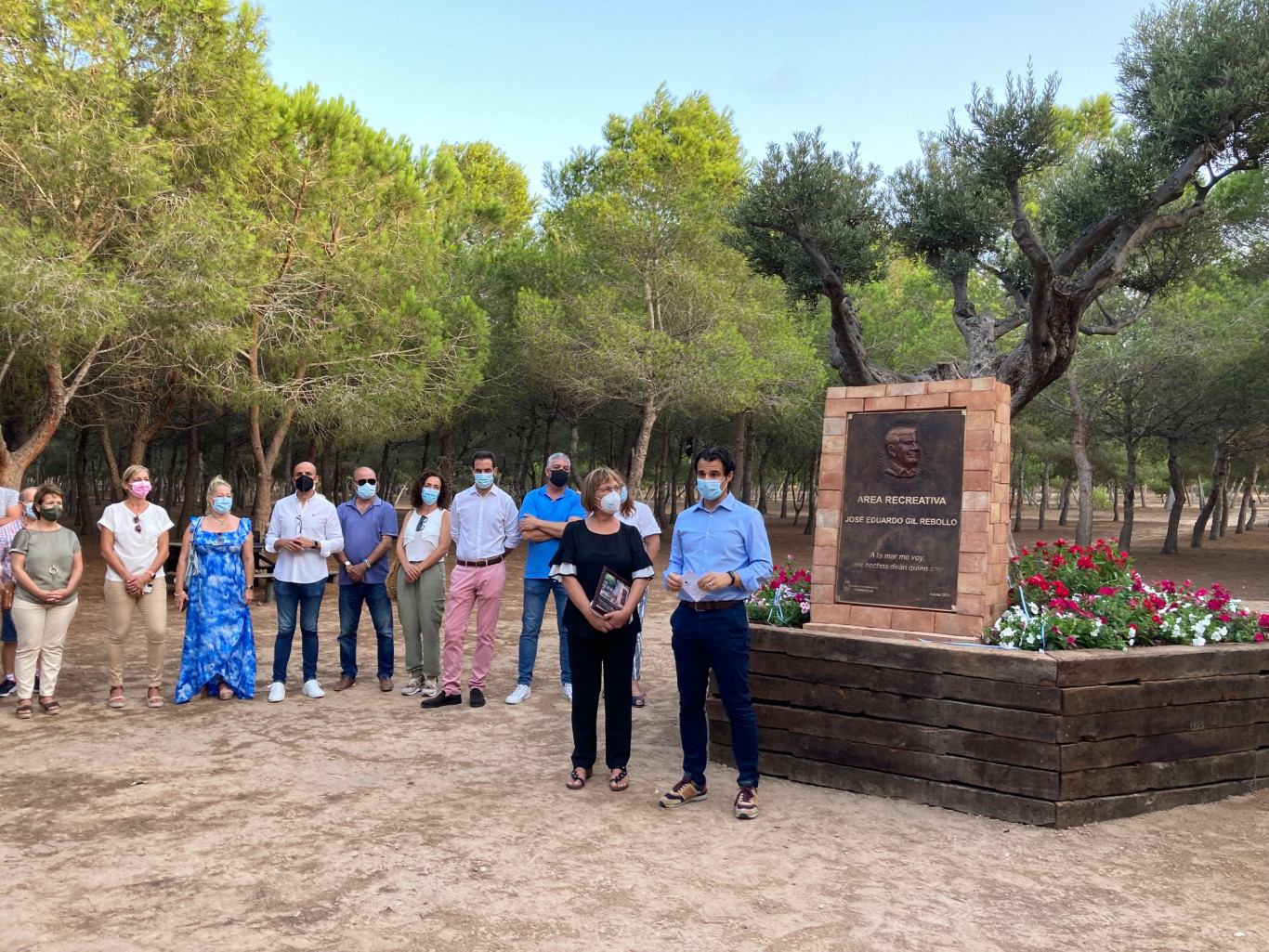 On the afternoon of today, Tuesday, August 31, coinciding with the first anniversary of the death of the former councilor of the Torrevieja City Council, José Eduardo Gil Rebollo, an act of tribute and recognition was held in the district of La Mata, chaired by the mayor of the city, Eduardo Dolón, with the assistance of the councilors of the Popular Party Government team, the councilor of C's, the former mayor of Torrevieja, Pedro Hernández Mateo, and numerous citizens who have wanted to be present at this act of tribute to the former popular mayor.
A simple and emotional act that has counted with the performance of the Chamber Group of the Torrevejense Musical Union (UMT), directed by Francisco J. Garres, in which the Municipal Recreation Area "Lo Albentosa" has been renamed the Recreational Area "José Eduardo Gil Rebollo ". In the central part of the park a monolith has been erected next to an olive tree in his memory, with the phrase "I'm going to sea, my facts will tell who I am", which has been discovered by the wife of José Eduardo Gil Rebollo, Josefa Espinosa, and the mayor of Torrevieja, Eduardo Dolón.
Both the mayor and the wife of Gil Rebollo have praised the great vitality and love for their people, especially for La Mata, and for the enormous illusion that he always had for this park to become the authentic green lung of Torrevieja that it is today in day.
Among the works performed by the UMT Chamber Group, the habanera by the teacher Ricardo Lafuente Aguado "I will never forget you" has stood out. At the end of the act a percussionist musician has launched the sound of a horn imitating that of the boats when they enter or leave the port.
A RECREATIONAL AREA VERY LINKED TO JOSÉ EDUARDO GIL REBOLLO
The Albentosa Park, inaugurated in March 2011, was once a project to which José Eduardo Gil Rebollo fully dedicated himself, guided by the desire to provide Torrelamata with a green lung, especially dedicated to the enjoyment of families.
Torrevejense y Matero, ensured the maintenance of this large green area, providing it with the necessary infrastructure to make it the place of leisure and recreation that we can all enjoy today.
The regeneration of this space began many years ago with a first pine plantation that he urged and promoted, which was followed by many others, in which he gradually involved various groups and generations of young people, to whom he transmitted his enthusiasm and commitment to the environment in general, and especially to everything related to our land and the Natural Area.
Thus, in this line of approach and respect for nature, he urged the beginning of the camping trips that both Associations and individuals have held in this privileged enclave of Torrevieja.