In this contest, which has a total of 3,700 euros in prizes, all small and medium-sized businesses in the municipality of Torrevieja that decorate a shop window or facade with Christmas motifs can participate.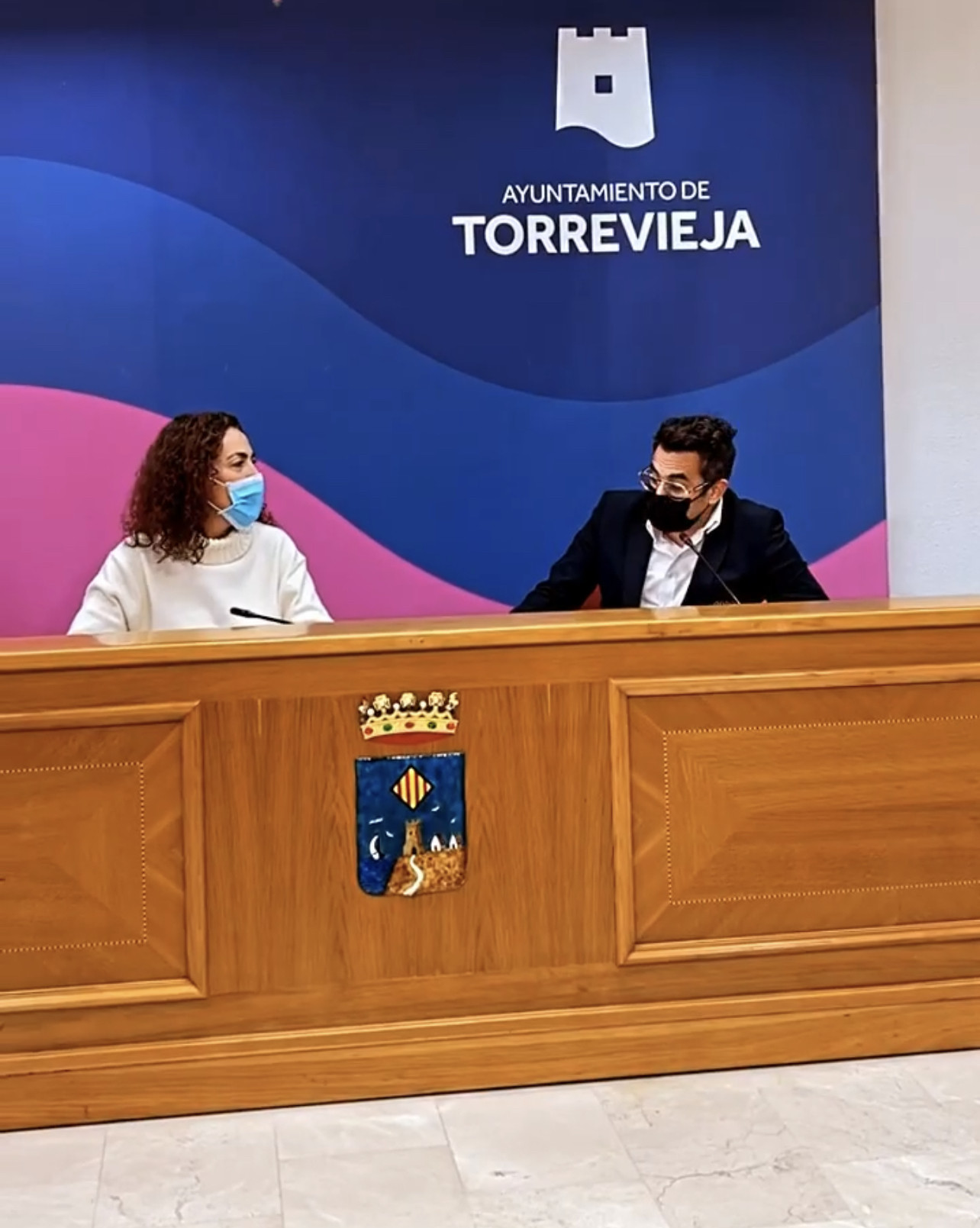 The Councilor for Commerce of the Torrevieja City Council, Rosario Martínez, and the president of the Association of Small and Medium Merchants (APYMECO) have announced at a press conference that tomorrow, Thursday, November 2, the registration period for the XVIII Contest opens " Christmas Window Showcase ", which will remain open until December 12, in which all small and medium-sized businesses will be able to participate, with at least one fixed commercial establishment, located in the municipality of Torrevieja, that adorn a shop window or facade with motifs. Christmas
With the announcement of this contest it is intended to favor the investments of Torrevieja merchants in the aesthetics and image of their shops, and therefore the improvement of the visual quality of them and of the city of Torrevieja during the Christmas season.
Rosario Martínez has reported that during the week of December 13, the jury will decide, which will be announced before Christmas.
Both the Councilor for Commerce and the president of APYMECO have encouraged all the establishments of Torrevieja to participate in this Christmas window dressing contest that will boost local commerce on these very endearing dates. In the previous edition of 2020, a total of 20 establishments from the municipality of Torrevieja participated.
The prizes, totaling 3,700 euros, will consist of:
-First prize of 1,000 Euros.
-Second prize of 800 Euros.
-Third prize 500 Euros.
-Seven second prize of 200 Euros.