In one week, a total of 71 unemployed people (38 over 30 and 33 under 30) have been hired to work in the City Council for a year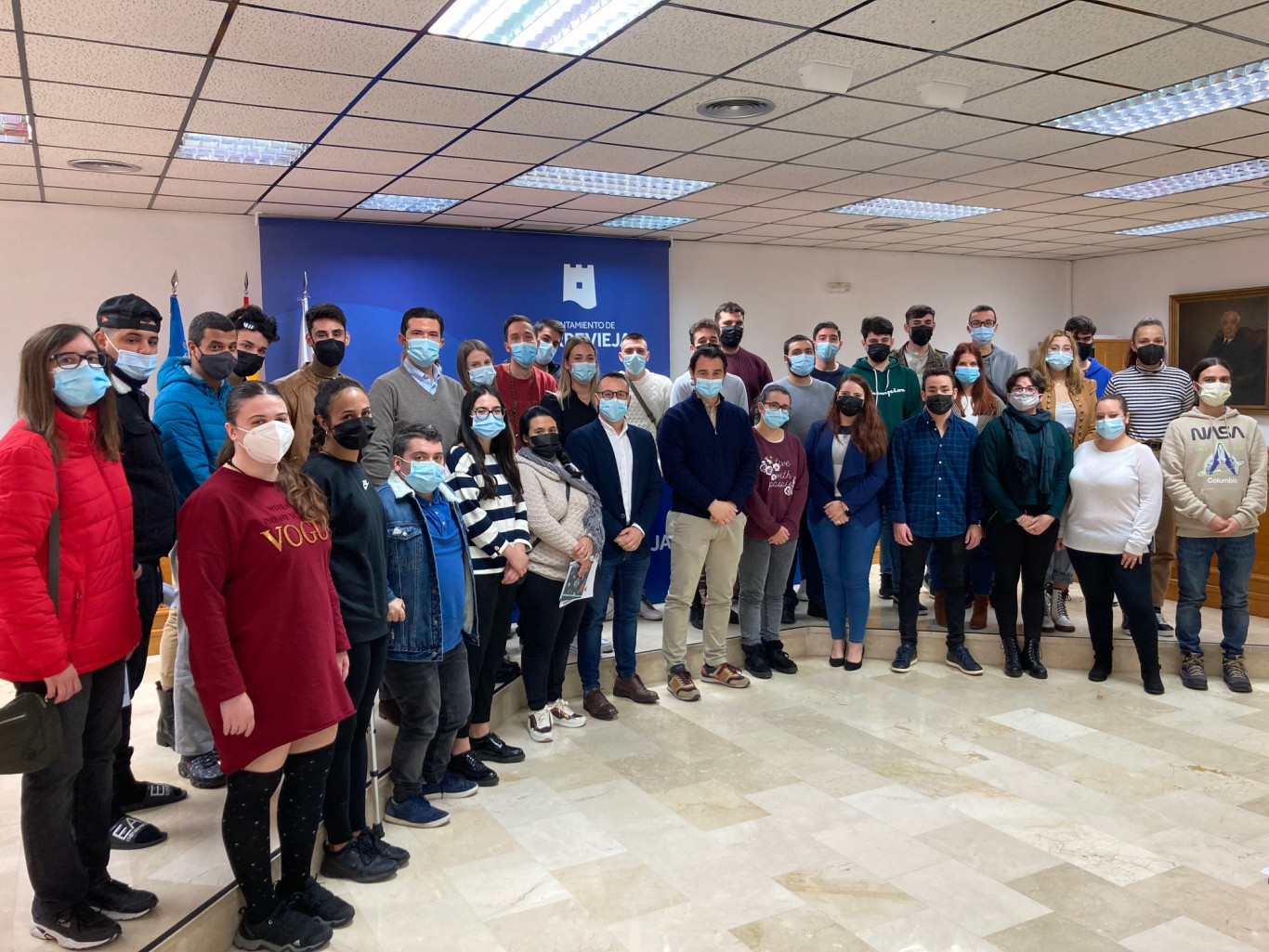 The mayor of Torrevieja, Eduardo Dolón, and the councilor for Development and Employment in, Domingo Paredes, welcomed yesterday the 33 people under 30 years of age who have begun to work in the Torrevieja town hall, during a period of 12 months, within the EMPUJU 2021 program.
All of them will carry out works or services of general interest, reinforcing municipal departments such as Sports, Social Services, Education, Statistics, Personnel, Intervention, Hiring, etc. To carry out these contracts, the Torrevieja City Council has received a grant from LABORA (Ministry of Sustainable Economy, Productive Sectors, Commerce and Labor), co-financed by the EUROPEAN SOCIAL FUND, of 769,789 euros.
Last Wednesday, December 1, 38 unemployed people over 30 years of age, belonging to the ECOVID 2021 program, began to work in the consistory, so in a week there have been a total of 71 unemployed people who have been hired to work in the City Council for a year.
These programs, along with the initiatives for training, innovation, business aid and the promotion of entrepreneurship, are part of the actions that the Torrevieja City Council, through the Local Development Agency (ADL), is carrying out to improve employment opportunities of the unemployed people of the town and the economic reactivation to alleviate the COVID 19 crisis.