The conference will take place this Wednesday, January 12, free of charge in dual format, face-to-face and via streaming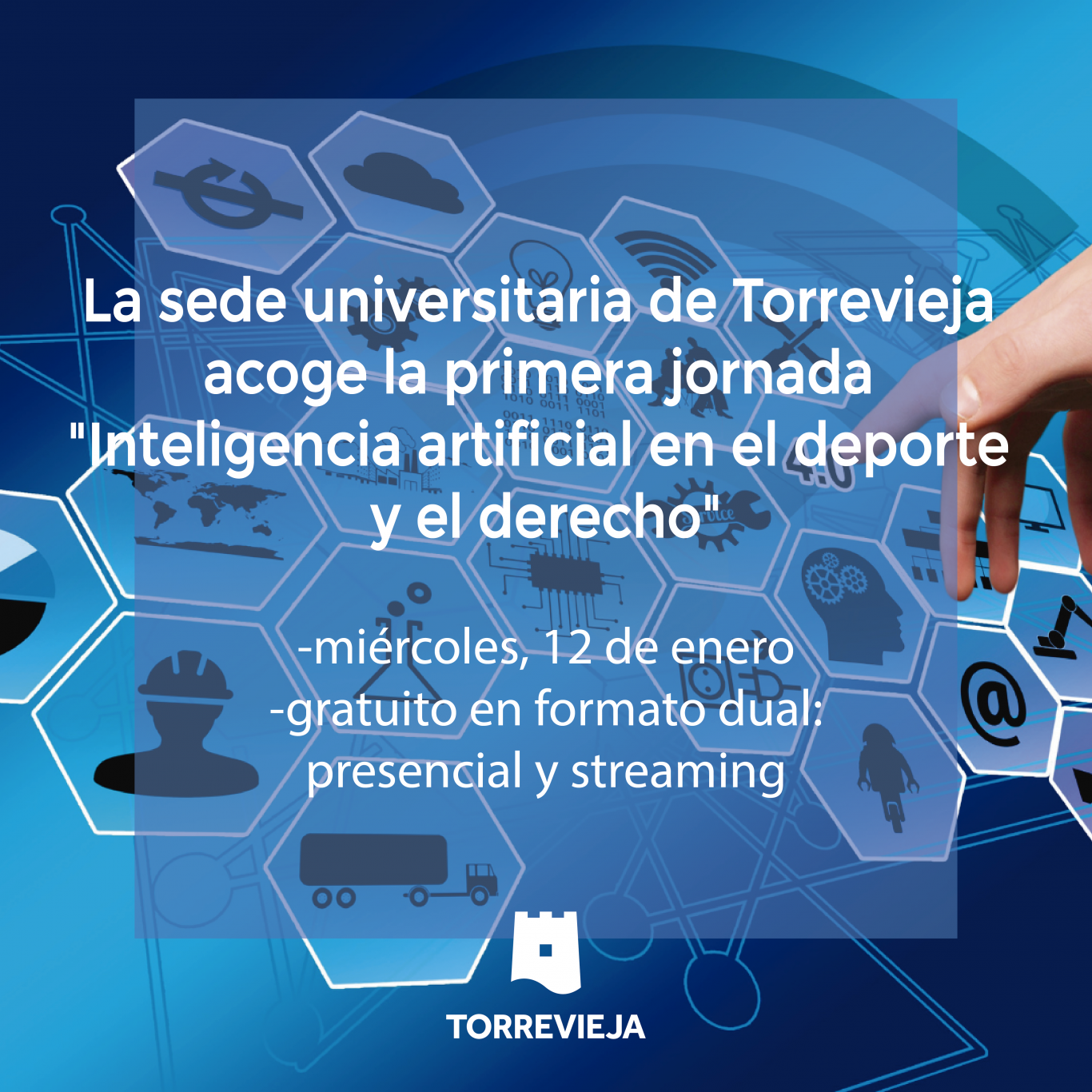 Fundeun, with the collaboration of the Sports Department of the Torrevieja City Council, the UA University Headquarters in Torrevieja and the Orihuela Bar Association, organizes the first day "Artificial intelligence in sports and law", this coming Wednesday, 12 January, at 5:00 p.m., in the facilities of the UA Headquarters in Torrevieja (Virgen del Carmen Cultural Center). The conference is free and, in addition to in person, it can be followed by streaming by registering at https://lnkd.in/eFT_sFud or on the website www.fundeun.es.
The conference will feature the interventions of Javier Plaza, professor at the University of Valencia and expert in Artificial Intelligence; Ramón Terol, Academic Director of the Executive Sports Program; Ramón Villot, Head of Legal & Compliance at Facephi Biometría; Francisco Fresno, technical director of the Executive Sports Program; and Diana Box Alonso, Councilor for Sports of the Torrevieja City Council.
This conference will address technology, sports and law, with the help of great experts who will show practical examples of how artificial intelligence advances in the world of sports and law and the presentation of the "Executive Sports Law" program will be held. This 50-hour training program, from January to March, has as its main objective the training of professionals with specialized knowledge in sports law capable of developing their careers in sports clubs and companies, specialized law firms, or sports federations.
The Executive Sports Law Program will be divided into 8 thematic blocks:
-Introduction to Sports Law
-The Sports Agents
-Sports Labor Law
-Audiovisual rights and sports sponsorships
-Administrative and sanctioning law in sport
-Fiscal and tax law in sports
-Specialties of soccer law
-New emerging areas