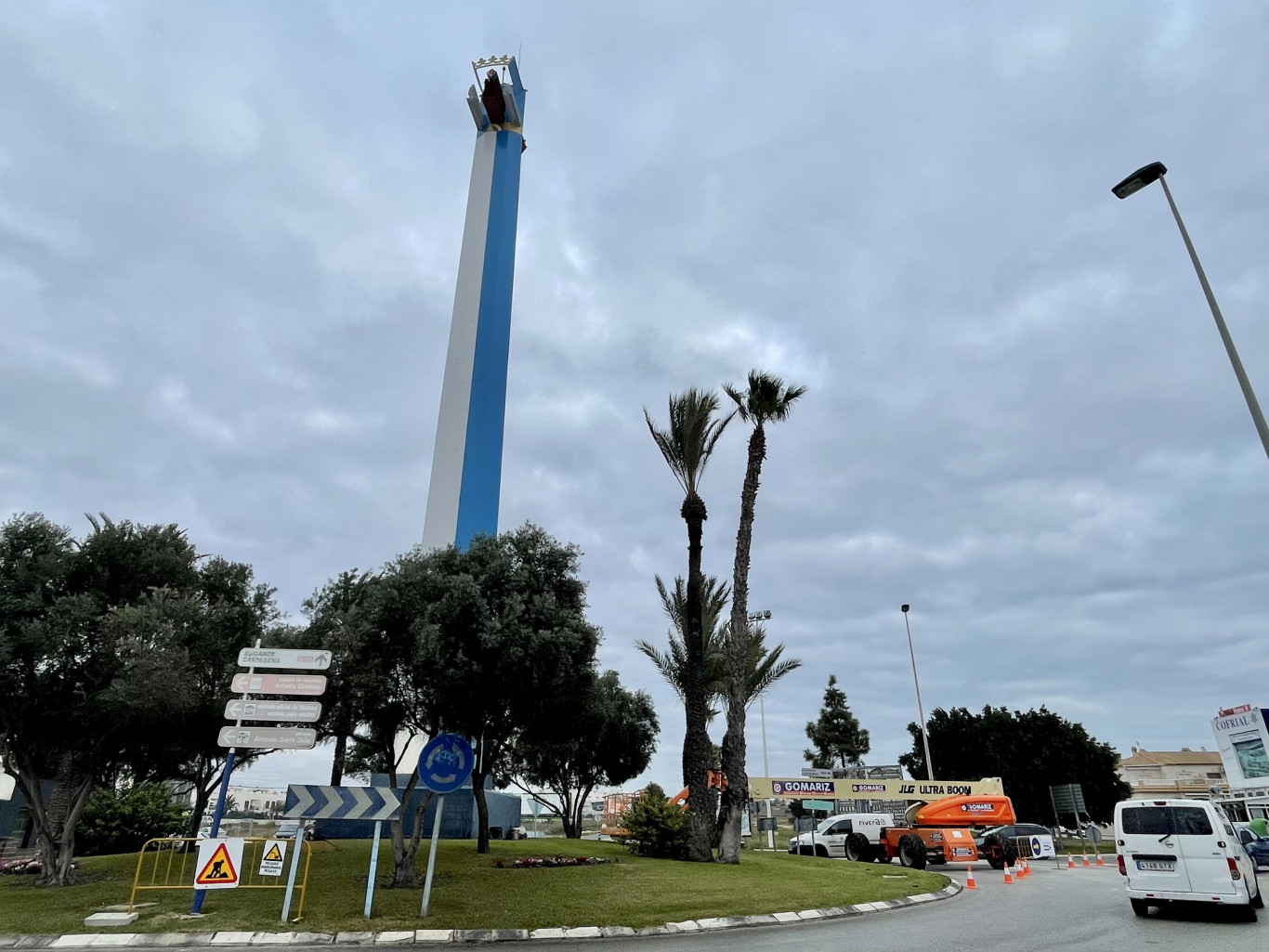 The Councilor for Care and Enhancement of the Urban Image, Carmen Gómez Candel, reports that the restoration and painting work continues on the landmark located in one of the roundabouts on Avenida de las Cortes Valencianas (popularly called "el lollipop") and the pergola in the square of Encarnación Puchol de La Mata, which for nine years had not had any type of action.
The works that are being carried out on the landmark of the Valencian Courts consist of cleaning up the most deteriorated parts and subsequent repainting, while sanding, cleaning and painting are being carried out on the pergola of the Plaza de Encarnación Puchol. since due to being by the sea the woods of it are quite deteriorated.
The total amount of the contract for the execution of these two actions has risen to 28,350 euros.