A TOTAL OF 376 ARRANGEMENT REPORTS WERE MADE LAST YEAR, WHICH IS AN INCREASE OF 58% COMPARED TO 2020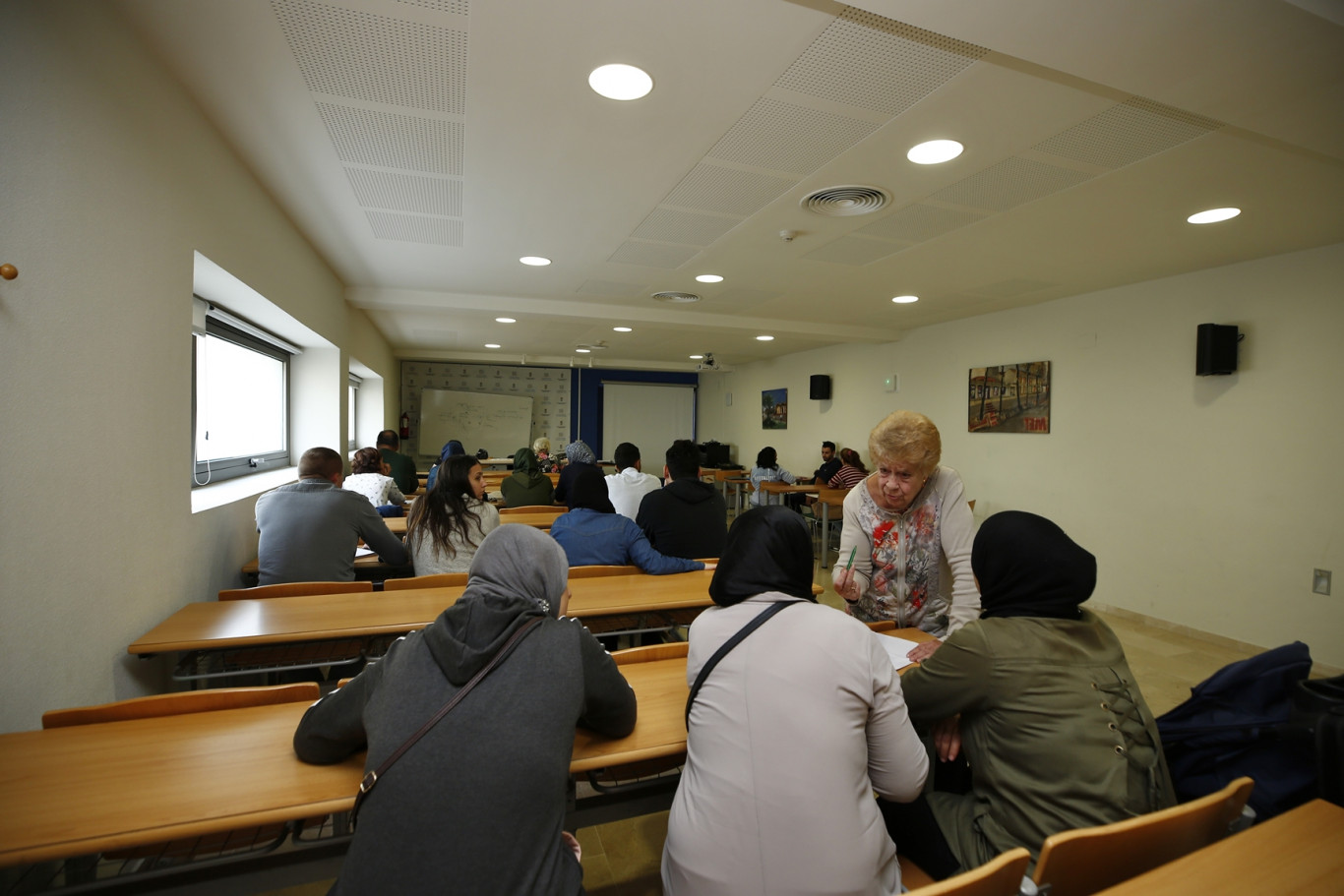 2,327 foreign residents received information and advice from the PANGEA office, mainly from Morocco (383), Colombia (364), the United Kingdom (318), Russia (176), Ukraine (135), Belgium (123), Sweden (73), Romania (50), India (49), Argentina (49) and Venezuela (46)
The PANGEA Service , Office of Attention to Migrated Persons, is a resource of the Department of Immigration of the City Council of Torrevieja   reception, information and advice for the immigrant population residing in the city. PANGEA brings information and resources to the immigrant population, provides advice on immigration, interculturality and cultural keys to professionals and associations, and improves the reception and integration process for immigrants.
The councilor for International Residents of the Torrevieja City Council, Gitte Lund Thomsen, responsible for the Torrevieja PANGEA agency, has announced the activities directly organized and promoted in 2021.
During the past year, Spanish courses have been developed for foreign immigrants in the process of obtaining residence, through theoretical-practical workshops, in which the levels of the Spanish language were taught: Literacy and Basic. Spanish courses for people of other nationalities, organized in collaboration with the association ATIS and Literacy for people of other cultures
Likewise, digital management courses were given to foreign immigrants; integration workshops; organization of discussion groups between English residents, nationals and foreigners of all nationalities; integration meetings, meetings with consular entities, as well as training courses for trainers.
REPORTS OF ROOTING IN PANGEA IN 2021
Gitte Lund has reported that in 2021 a total of 376 arraigo reports have been made, which represents an increase of 58% compared to 2020. By sex, 46% of reports have been submitted by women and 54 % for men. By nationality, the most prominent are Colombia (21%), Ukraine (18%), Russia (16%), Morocco (7%), Algeria (5%), Cuba (3.5%), India (3.2 %), Brazil (2.7%) and Senegal (2.4%). All of them followed by countries such as: Argentina, Georgia, Peru, Honduras, Belarus, Armenia, Paraguay, Iran, China (between 1% and 2%). Finally, citizens residing in Torrevieja from Chile, Nigeria, Venezuela, Kazakhstan, Pakistan, Egypt, Turkey, Kyrgyzstan, Equatorial Guinea, Ecuador, the Dominican Republic, Thailand, Moldova, Azerbaijan or Indonesia, are between 0.1% and 0 .9%.
Likewise, a total of 2,327 people were assisted to obtain information and advice at the PANGEA office in 2021, of which 1,226 were men, and 1,101 women.
By country, the residents who have most requested information on PANGEA come from: Morocco (383), Colombia (364), United Kingdom (318), Russia (176), Ukraine (135), Belgium (123), Sweden (73) , Romania (50), India (49), Argentina (49), Venezuela (46), Algeria (39), France (38) and Belarus (35), China (23), Paraguay (20), Peru (20) , Norway (18) and Germany (18).