AGAMED has held a new work table of its Social Pact, an initiative that it launched after the pandemic to establish a reconstruction model after the current crisis that is committed to solidarity, quality employment and green reconstruction. The objective of this action is, therefore, to contribute to economic recovery with a water management model that improves the quality of life and protects people, especially the most vulnerable.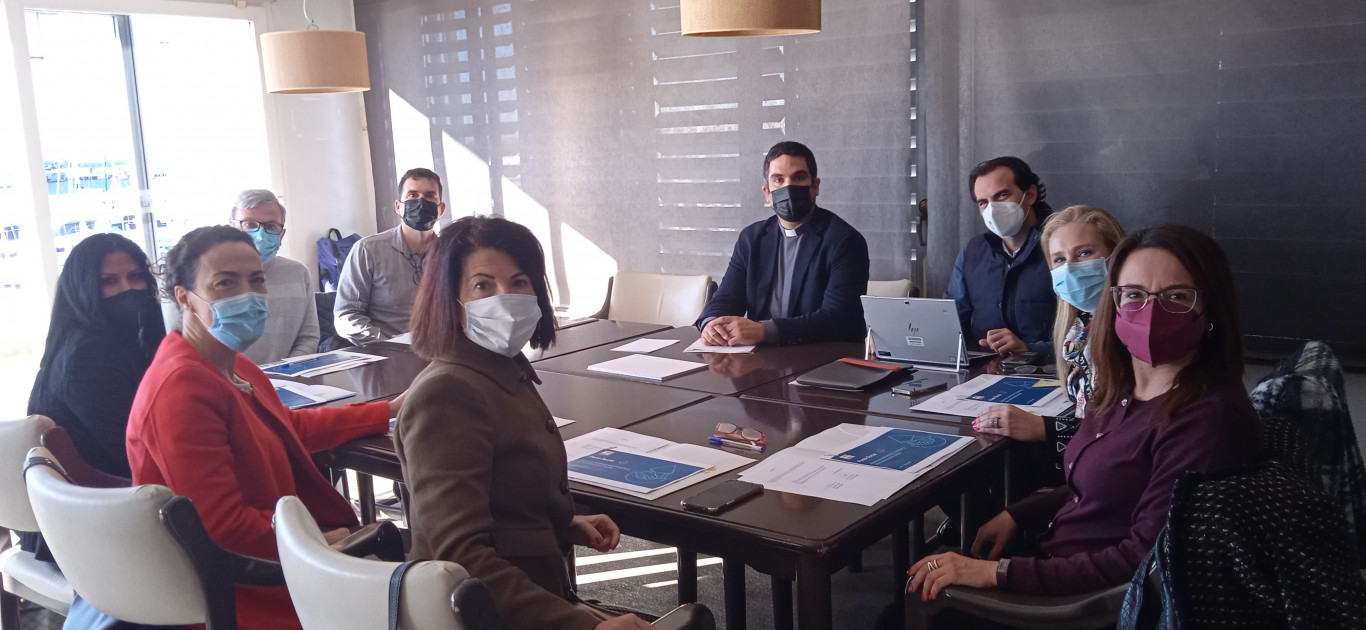 A first Action Plan based on the axes of Solidarity, Employment and Green Reconstruction and aligned with the Sustainable Development Goals of the UN, marked within the 2030 agenda. Subsequently, each of the components of the table has made their contributions in order to conduct this first draft.
Among the main conclusions drawn from this meeting, the need to carry out campaigns to promote tap water in the hands of associations and relevant entities of the municipality stands out, as well as to launch training programs with company volunteers and volunteers group of social entities to reduce the digital gap, aimed at the elderly.
Likewise, other needs have been detected in which the company that manages the integral water cycle will work in the coming months in alliance with the entities that are part of these work groups, such as: a training project for the employment of people in situations of vulnerability, training talks to local associations, consumers, and society in general on the concepts included in the water bill, how to use the customer area of the website or various environmental awareness actions.
The need to publicize the AGAMED company and the services it offers to society as a whole has also been detected. Hence, visits to facilities have been proposed, new locations to value the management of the integral water cycle, dissemination of the AGAMED social fund, and the launch of the 'Agamed With You' program, whose objective is to ensure that all customers without exception can access their services, eliminating any type of barrier.
Rosario Martínez, Deputy Mayor and Councilor for Tourism, Economic Development and Dynamization of Productive Sectors of the City Council of Torrevieja, participated in this meeting; Concha Sala, Councilor for NGOs and Volunteers of the Torrevieja City Council; Francisco Martínez, director of the Lagunas de La Mata-Torrevieja Natural Park; Pedro Payá, parish priest of the Church of San Pedro and San Pablo in Torrevieja; María José Sánchez, director of APANEE Torrevieja; José Norberto Mazón, director of the University Headquarters UA of Torrevieja; Jorge Ballesta, managing director of AGAMED; Gema Cruz, deputy manager of AGAMED, Concepción Torres, AGAMED Sustainable Development technician; and Amelia Navarro, director of Sustainable Development and Equity of Hidraqua in the Valencian Community.