This coming Sunday, March 20, the City Council of Torrevieja, through the Department of NGOs and Volunteers, will commemorate World Down Syndrome Day, in combination with the local special education associations and centers ALPE and APANEE and the special collaboration of the Andalusian Cultural Association of Torrevieja.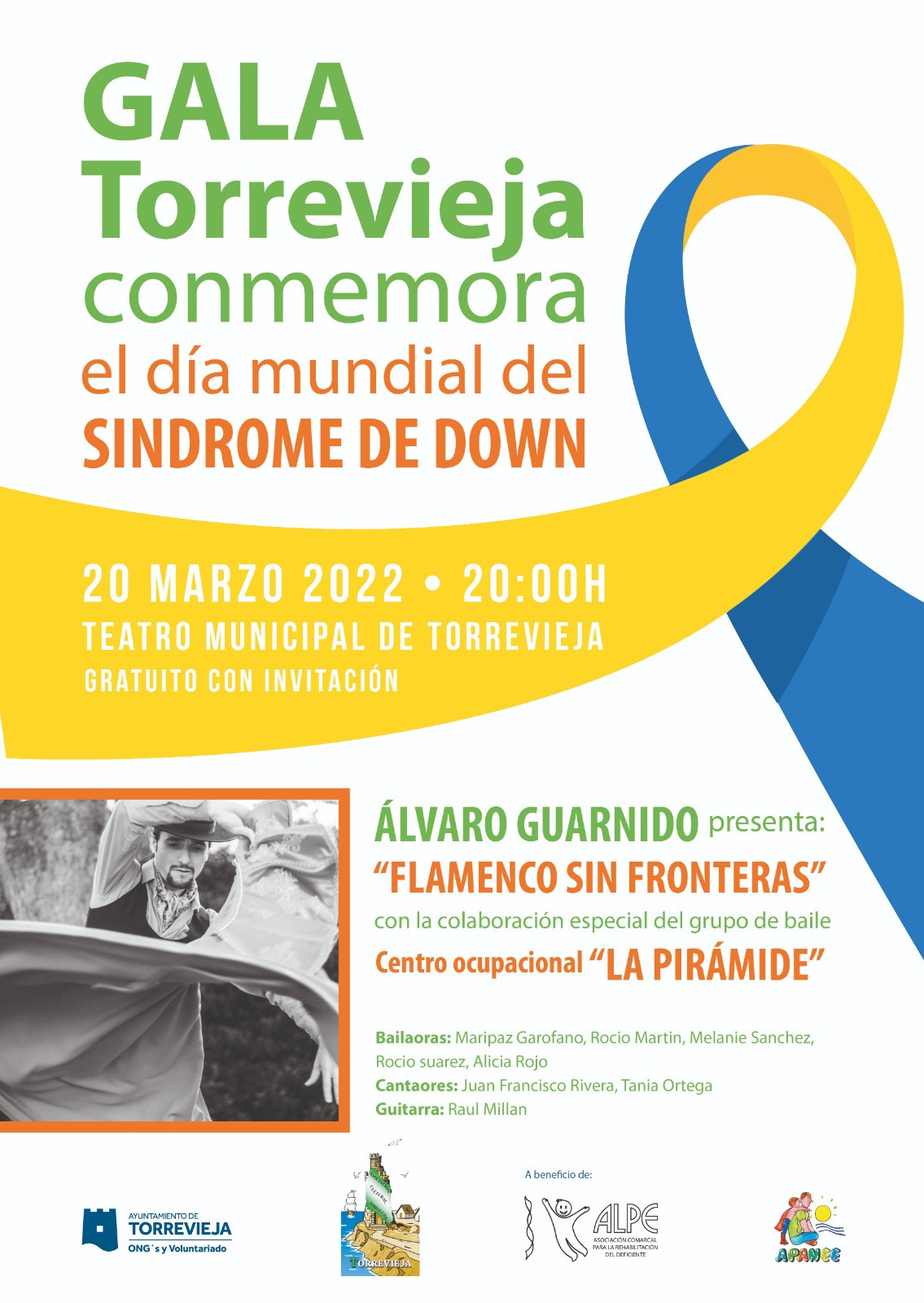 The main act to commemorate this day will be an artistic gala that will take place on the aforementioned day 20, at 8:00 p.m., in the Municipal Theater. It will feature the performance of Álvaro Guarnido with the show "Flamenco sin Fronteras", with the special participation of the dance group from the "La Pirámide" Occupational Center.
Tickets are free with an invitation, which can be picked up at the Municipal Theater box office until capacity is reached, from 11:00 a.m. to 1:00 p.m. Also at the headquarters of the Andalusian Cultural Association at c/ Santomera, nº 10, from 6:00 p.m. to 9:00 p.m.