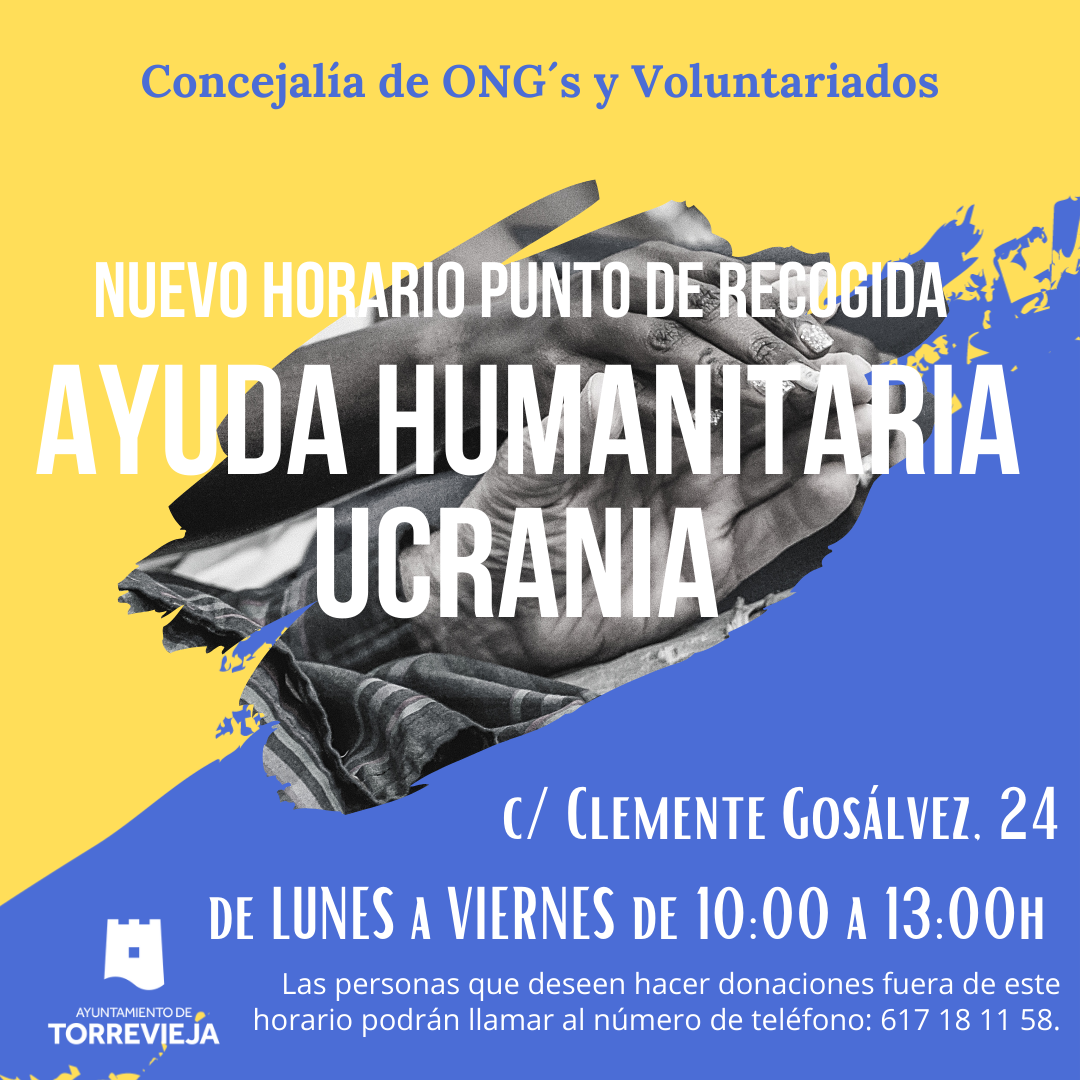 Following the communication received from the Generalitat Valenciana and the Valencian Federation of Municipalities and Provinces (FVMP), in which it is indicated that there will be no more stockpiling of humanitarian material destined for Ukraine, given that the warehouses arranged by the Generalitat are To the maximum of its capacity, the Department of NGOs and Volunteers of the City Council of Torrevieja communicates that the premises set up to receive the aforementioned material, attended by volunteers from 22 of the local NGOs, on Calle Clemente Gosálvez, nº 24, pass to have a new schedule.
It will be from MONDAY TO FRIDAY from 10:00 a.m. to 1:00 p.m. People who wish to make donations outside these hours can call the telephone number: 617 18 11 58.
The Department of NGOs and Volunteers wants to point out that it will continue to receive humanitarian aid material, which will go to people in Ukraine who need it well through institutional channels, local Ukrainian associations and for refugees who already They are found in homes in our city.