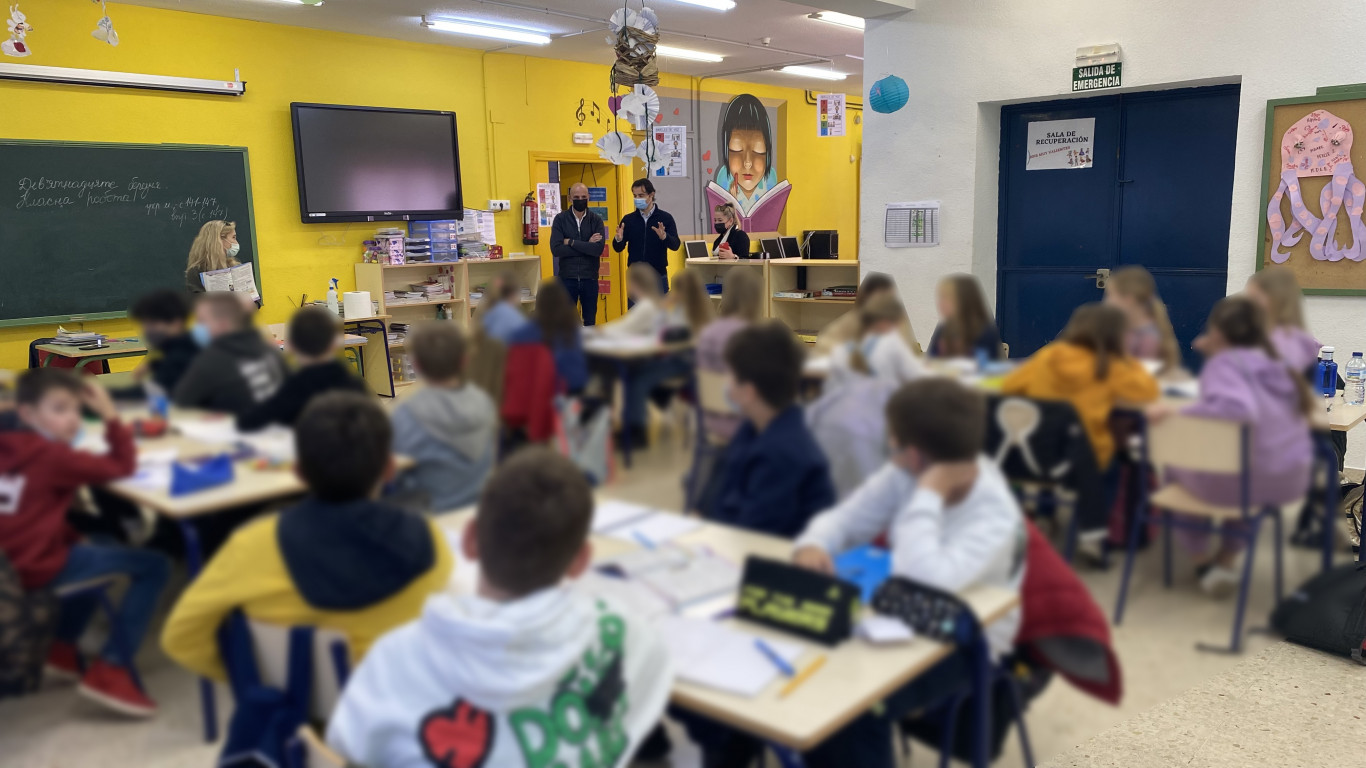 Around 400 Ukrainian children and young people teach their studies in two educational centers set up for them, such as the center of the Association of Ukrainians in Torrevieja and, now, the Salvador Ruso public school, which has been opened to serve the large number of children who They have arrived since the beginning of the Russian invasion.
Of these 400 students, more than 250 have arrived in recent weeks from different cities in Ukraine, as reported by the secretary of the Ukrainian association, Natalia Zhezhnyauska, who receive in Torrevieja the regulated education of the Ukrainian educational system with its books and subjects. officers.
The mayor of Torrevieja, Eduardo Dolón, the Councilor for Education of the Torrevieja City Council, Ricardo Recuero, accompanied by Natalia Zhezhnyauska, visited the Salvador Ruso public school this morning, which has been enabled to teach some 250 students since 1st year of Primary to High School, that is, students from 6 to 18 years old. In this center they teach their classes every Saturday and, in addition to residents in Torrevieja, students from neighboring towns such as Guardamar, Rojales and Los Montesinos also attend.
In total, there are 12 Ukrainian teachers, many of them volunteers, who teach the classes, among which are: culture, Ukrainian and world literature, Ukrainian language, Ukrainian history, world history, Ukrainian geography and mathematics.
It is expected that over the next few weeks the number of Ukrainian students at the Salvador Ruso public school will continue to increase, which now has classrooms of about 20 students per ratio who teach their studies every Saturday.
Finally, the mayor, Eduardo Dolón, has reiterated his full and absolute support for the Ukrainian citizens residing in Torrevieja and for all those who have been coming to our city since the beginning of the invasion and who are being welcomed as some more Torrevieja.