The Councilor for Culture of the City Council of Torrevieja, Antonio Quesada, will inaugurate today, Tuesday, May 17, at 7:00 p.m., at the Virgen del Carmen Cultural Center, the exhibition GRAVEDAD CERO, forty-seven works full of color and visual textures of the students of the teacher of the Municipal School of Painting of Torrevieja, Mar García Torregrosa, and that will remain open to the public until June 5.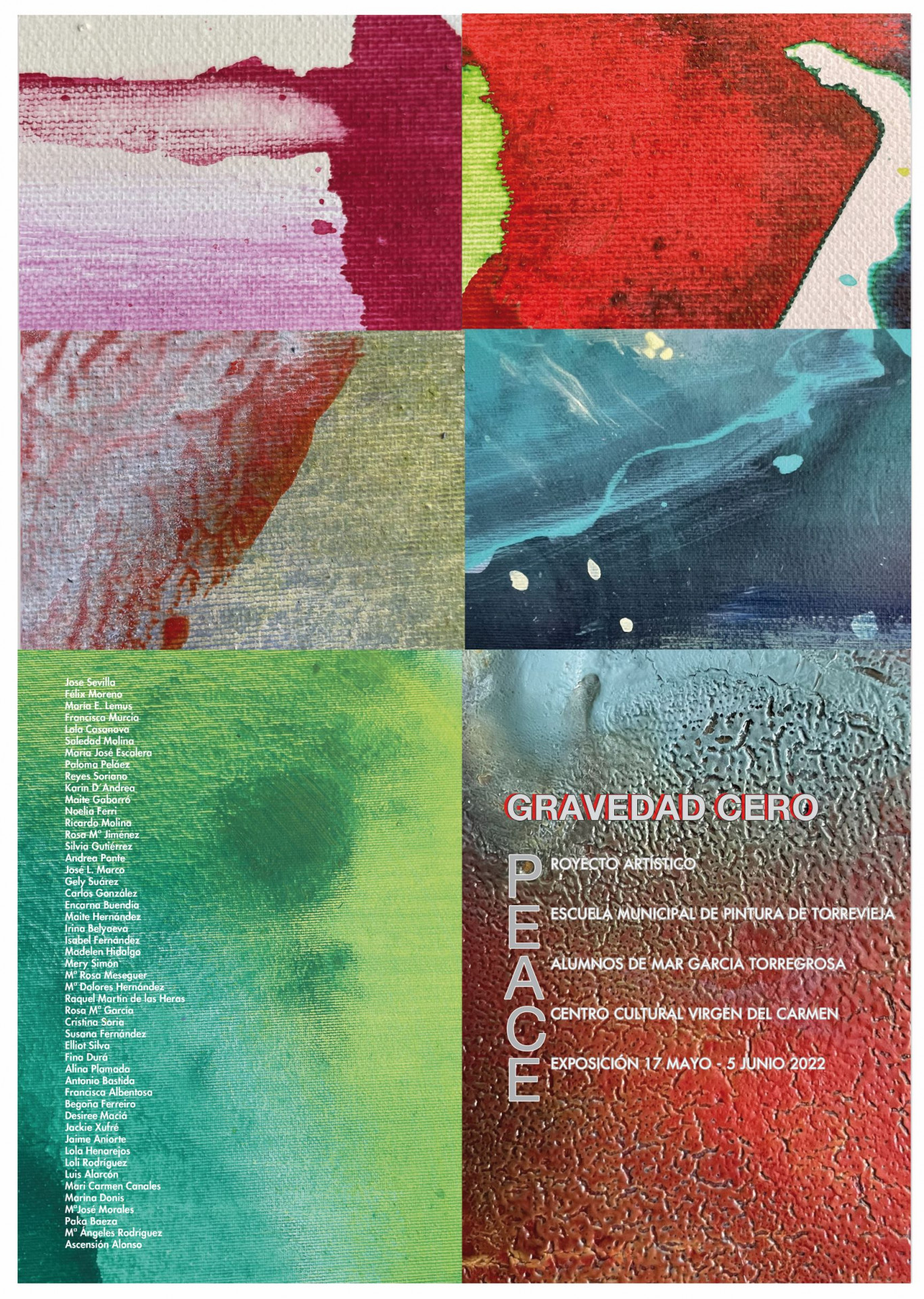 What this exhibition proposes is an approach to each artist, delving into their work, discovering how they have come to do what they have created and in this way knowing them a little more, therefore the works are shown detached from the wall wanting to approach the viewer. to achieve that communication.
ZERO GRAVITY is the instrument for prioritizing expression over representation and verifying that there is no single way, not to speak of space outside of form but of the space generated by forms, of filling and emptying, of forms that appear and they disappear, from the essential, in a more harmonious human way, from the true meaning of life.  
It is a moment of creation from freedom, trying to sustain itself without the support of the conditioning factors that surround us.