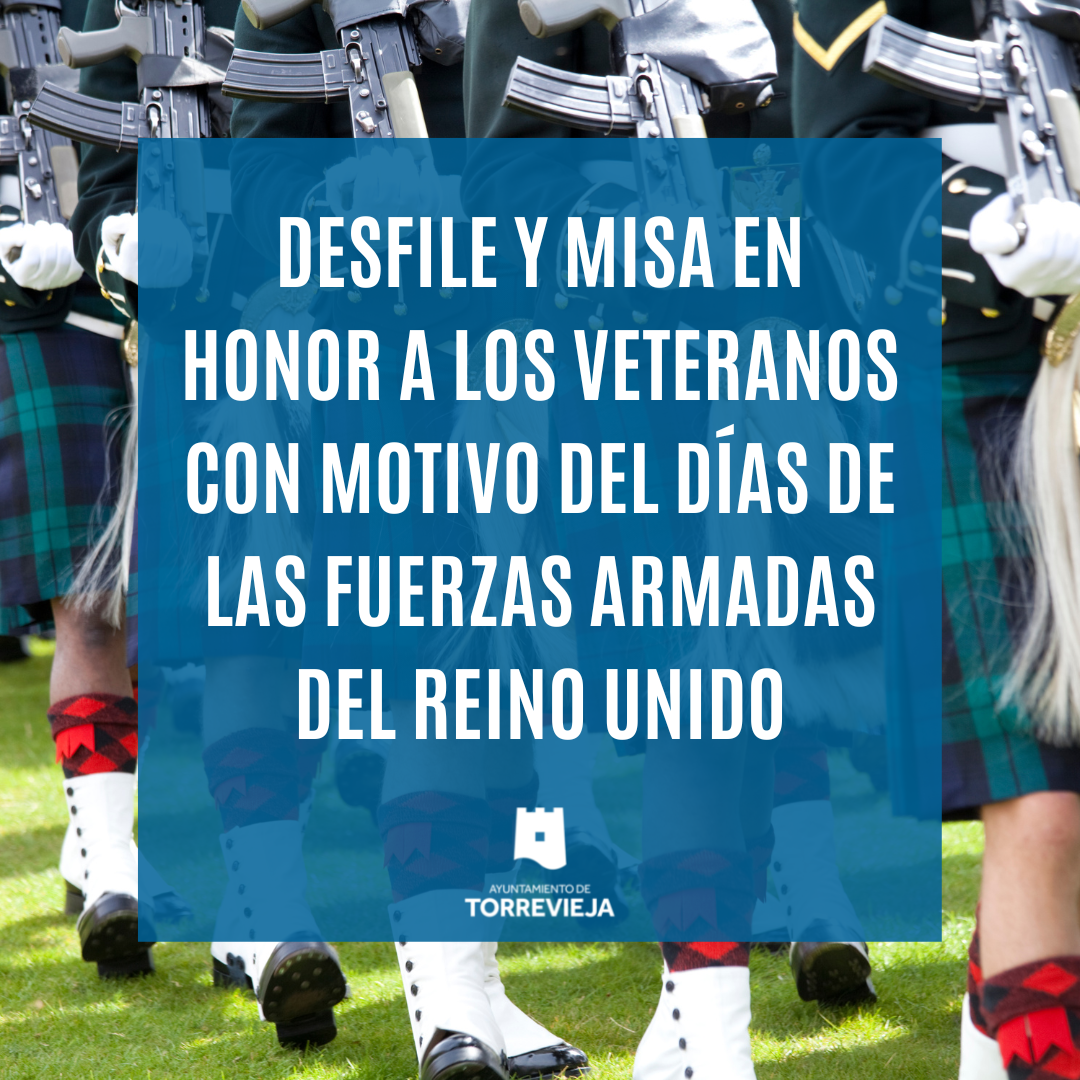 The Councilor for International Residents of the Torrevieja City Council, Gitte Lund, will attend the event to be held in the center of Torrevieja next Saturday, June 25, on the occasion of the United Kingdom Armed Forces Day.
The event will begin on Calle Concepción, at 2:45 p.m., with a parade of flags and a group of pipers, followed by the authorities, representatives of the United Kingdom Consulate in Alicante, as well as members of the Security Forces and Corps. of the State and Local Police of Torrevieja). Then, at 3:00 p.m., a mass will be celebrated in honor of the veterans in the Archpriest Church of the Immaculate Conception.
UK Armed Forces Day began as Veterans Day in 2006, as an opportunity to pay tribute to veterans and the contribution they have made to our national life. It was renamed Armed Forces Day in 2009 and its scope was expanded to include not only veterans but also those still in uniform, including full-time members of the Armed Forces, reservists, and members of the Armed Forces. Cadets.