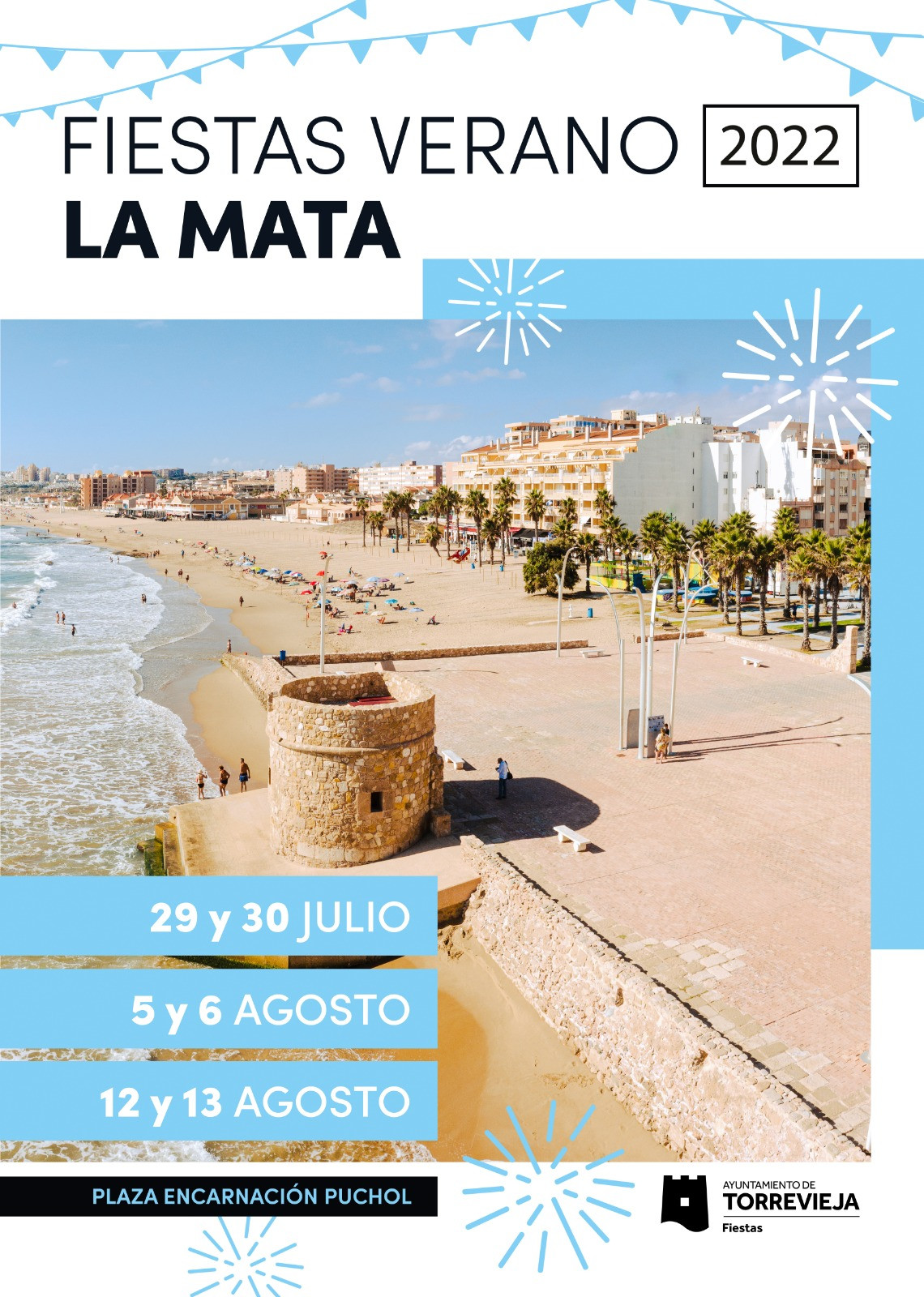 From tomorrow, Friday, July 29, to Saturday, August 13, La Mata will once again live its Summer Festivals with the organization of festivals, entertainment shows and concerts in the Plaza de Encarnación Puchol. The Department of Fiestas of the Torrevieja City Council has scheduled a total of six appointments that will be totally free and that reflect a variety of artistic styles. The Councilor for Fiestas, Concha Sala, and the Councilor for Beaches, Antonio Vidal, have agreed to value this program as "an attractive calendar both for the residents of La Mata and for the many people who have chosen to spend a few days of vacation in the hamlet". They also indicate that "it is a series of activities prior to the start of the patron saint festivities in honor of the Virgen del Rosario that will begin next September."
On the stage of the Plaza de Encarnación Puchol, an animation show by Miguel Alarza will take place tomorrow, Friday the 29th, starting at 10:30 p.m. On Saturday the 30th starting at 9:30 p.m. there will be DJ Jordan and at 10:30 p.m. a great tribute will begin to two great voices of Spanish music, Manolo Escobar and Nino Bravo, by Juan Manuel Punzano and Alejandro Canals.
On August 5 from 9:30 p.m. there will be entertainment for all audiences and music with Dj Jordan. On August 6 at 10:30 p.m., a great concert by the group "Lagarto Smith". On August 12, a great tribute to the Mexican group "Maná" starting at 10:30 p.m. and on August 13, from 9:30 p.m., an entertainment show and a Great Night Disco.