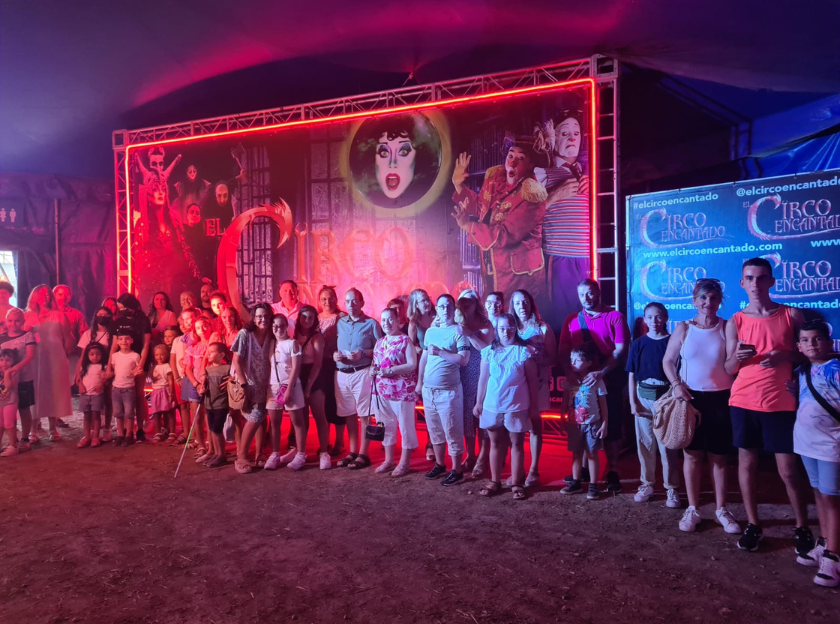 The Department of NGOs and Volunteers of the Torrevieja City Council has provided the groups of local special education centers and associations with a visit to the Enchanted Circus, installed in our city until September 4. A total of 160 people attended and were able to see the circus up close, as well as witness the beautiful show intended for all audiences.
The Alpe and Apanee groups were present at the first invitation, with their presidents Heidi Aznar and María José Sánchez, accompanied by the councilor for NGOs and Volunteers, Concha Sala. They were all received by the manager of the Enchanted Circus, Pelé Rossi; the artistic director, Sonia Miranda and the head of production Javier Faura.
The Department of NGOs accepted the offer made by those responsible for the circus show, so that it is the people who belong to these associations who spend a pleasant afternoon at the circus. Next Thursday, August 25, it will be the members of Amfa who will attend and enjoy the acrobatics, the humor and, above all, the professionalism of the entire cast of this great circus.