Line dance, pasodoble, bachata, flamenco, live music, photo contest and video contest on social networks, all of this has featured in the wonderful gala held this afternoon.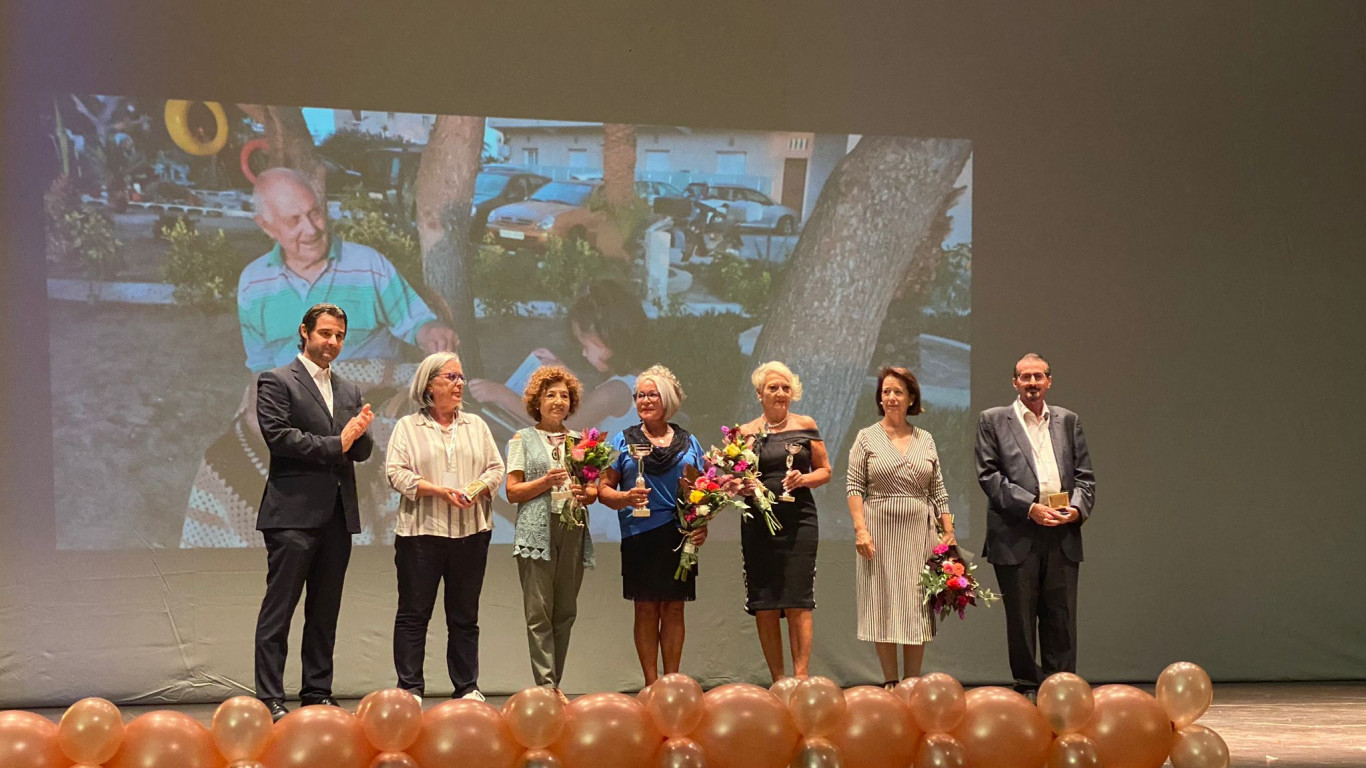 ). This holiday is celebrated on October 1, which, this year, the UN has decorated under the motto "resilience of older people in a changing world" and this year, after everything we've been through, they have given it to us proven.
Recognizing the contributions of our elders, promoting inclusion, knowing their needs and perspectives is essential for all areas of our lives.
For this reason, this afternoon, the Torrevieja Municipal Theater has dressed up to celebrate the International Day of the Elderly, in which the following dance groups have performed:
Dance group "Rocieros de Sevilla", directed by: Pepa Palazón
Macro line dance group, directed by: José and Angelines.
Group of "Ballroom Dances", directed by: Tomás Peláez
Group "Taste and Dance" of the Multipurpose Center of La Mata, directed by: Carmen López.
Dance group "Amanecer Rociero", directed by: Pilar Hernán-Gómez
Next, the prizes were awarded for the II Photography Contest organized by the Department of Elderly People. The mayor of Torrevieja, Eduardo Dolón, together with the councilor for Elderly People, Inmaculada Montesinos, have been present to award the prizes together with the jury of the contest, which has been made up of:
-D. Fernando Guardiola Molina, director of the magazine "Objetivo Torrevieja".
- Mrs. Carmen García Navarrete, director of the magazine "Todo Torrevieja"
-D. Joaquín Martínez Sánchez, professional photographer.
23 photographs have been submitted, of which 3 have been winners after the jury's decision:
1st prize: "Tenderness" by Ana Calderón.
2nd prize: "Smile to the past" by Manuela Martínez Bayón
3rd prize: "Looking at the sea, I dreamed" by Marivi Espinosa Sánchez
The Social Networks award for the video that has reached, since October 1, 2021, the most visits with 586,143 interactions, has been for the group "Sabor y baile" from the La Mat Multipurpose Center, directed by Carmen López.
In addition, they wanted to pay tribute to a very special person, who has made many contributions to the activities of the elderly as president of the La Mata Home for the Elderly and as creator of the La Mata Neighborhood Association, with all type of events, activities, trips and with his participation in all the festive events of Torrevieja to D. Salvador García Hernández.
Finally, Mari Fé Ramírez closed the act, delighting us with her live voice accompanied by the piano.