For the first time it will be held at the Torrevieja International Auditorium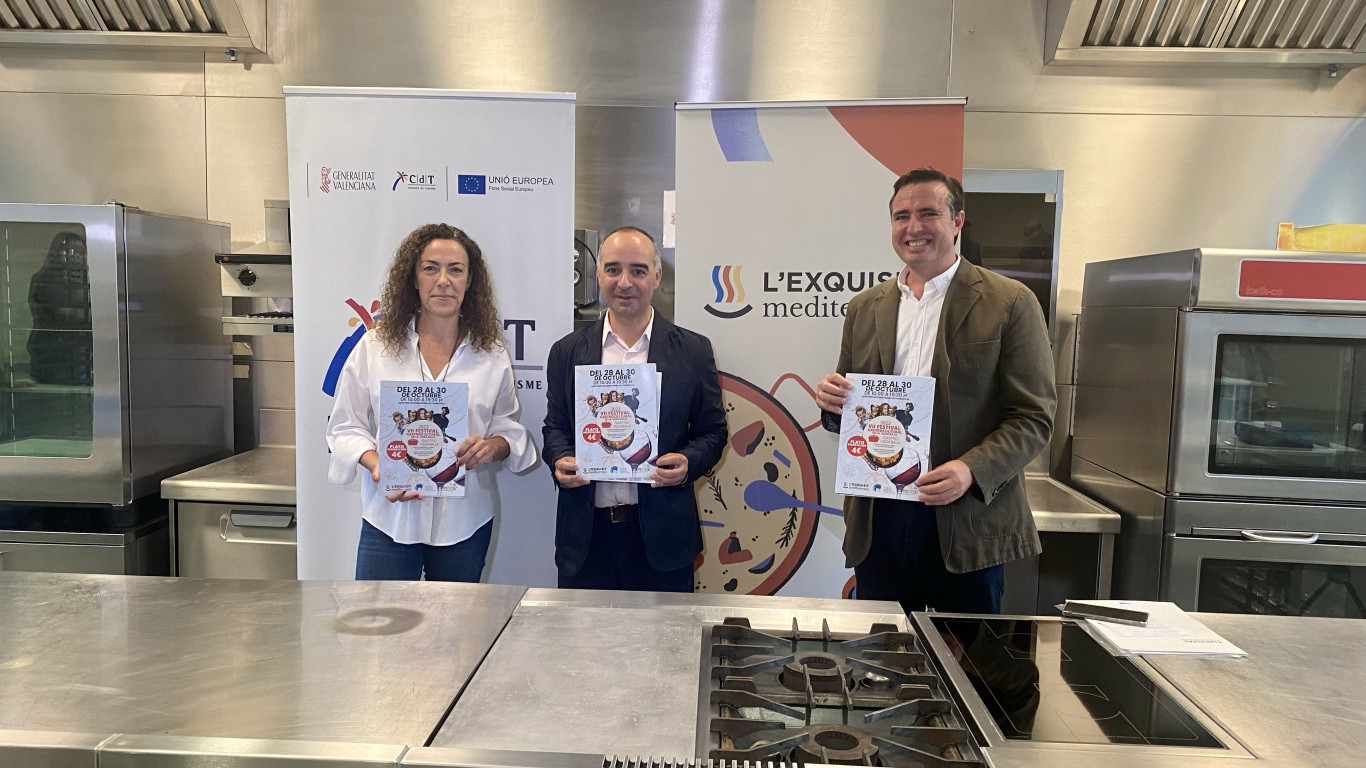 The councilor for Tourism and Hospitality, Rosario Martínez, the general director of Turisme Comunitat Valenciana, Herick Campos, and the president of the Association of Hospitality Companies of Torrevieja and Comarca (AEHTC), José Ignacio Pastor, have presented this morning the VII Gastrocultural Festival of Vega Baja "Gastro Vegabaja" that will take place from October 28 to 30 at the Torrevieja International Auditorium.
This gastronomic event is being held for the first time at the Torrevieja International Auditorium, where it will host 15 exhibitors and will feature various activities for all audiences. One edition will feature a tasting plate for 4 euros with kilometer zero products, as well as a tasting of desserts, drinks and drinks at popular prices. Among the activities that will be developed are the projection of short films, wine tastings, performances, children's workshops and animations for children.
In the words of the Councilor for Tourism, Rosario Martínez, "Gastrovegabaja is an opportunity to enjoy the gastronomy of our city and the region accompanied by the family. An event that has been growing little by little until today, where we can enjoy it in a unique location such as the International Auditorium".
For his part, the president of the AEHTC wanted to invite all the residents of Torrevieja and the region to visit us during these days to enjoy the best gastronomy and the best local products.
The general director of Turisme, Herick Campos, has congratulated both the association and the Torrevieja town hall for continuing to bet on events that have the hospitality sector as a protagonist, one of the most important in the Valencian Community.