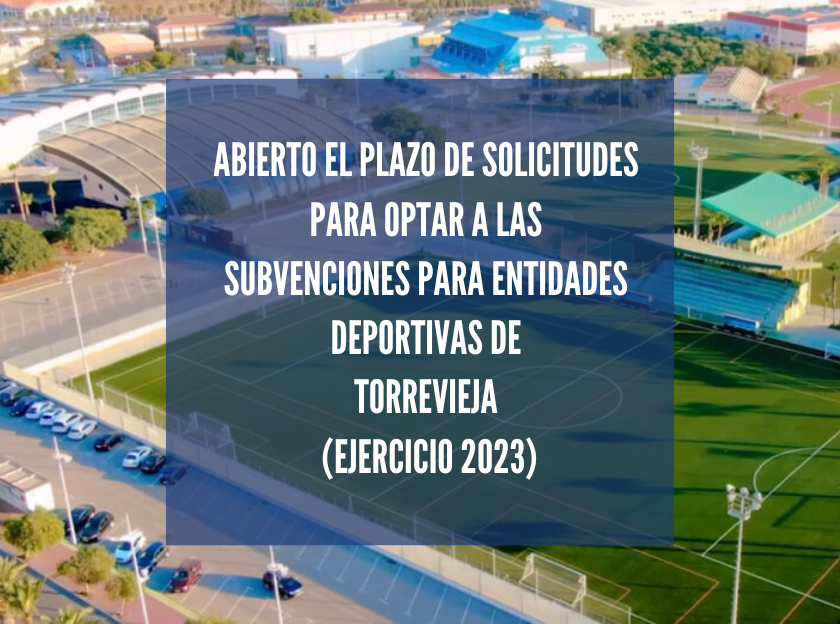 The Councilor for Sports of the Torrevieja City Council, Diana Box Alonso, informs that on November 16 the bases of the subsidies for Sports Events and Activities of the town, annuity 2023, were approved. The bases are published in the BDNS, in the following municipal web pages:
Likewise, last Monday, November 21, the extract of the bases was published in the Official Gazette of the Province (BOP) and, from the day after its publication, interested parties have 10 business days to submit their requests. through the ELECTRONIC HEADQUARTERS of the Torrevieja City Council, that is, until December 5, inclusive.
The total amount approved is 75,000 euros.
The most significant changes compared to previous years are:
The subsidy item is increased from 35,000 euros to 75,000 euros with two different subsidy lines
The presentation is made as the previous year in the Electronic Headquarters of the City Council.