The parade can be seen live through Televisión Torrevieja (TVT) and through tvtweb.es, as well as through the Facebook profile of the Torrevieja City Council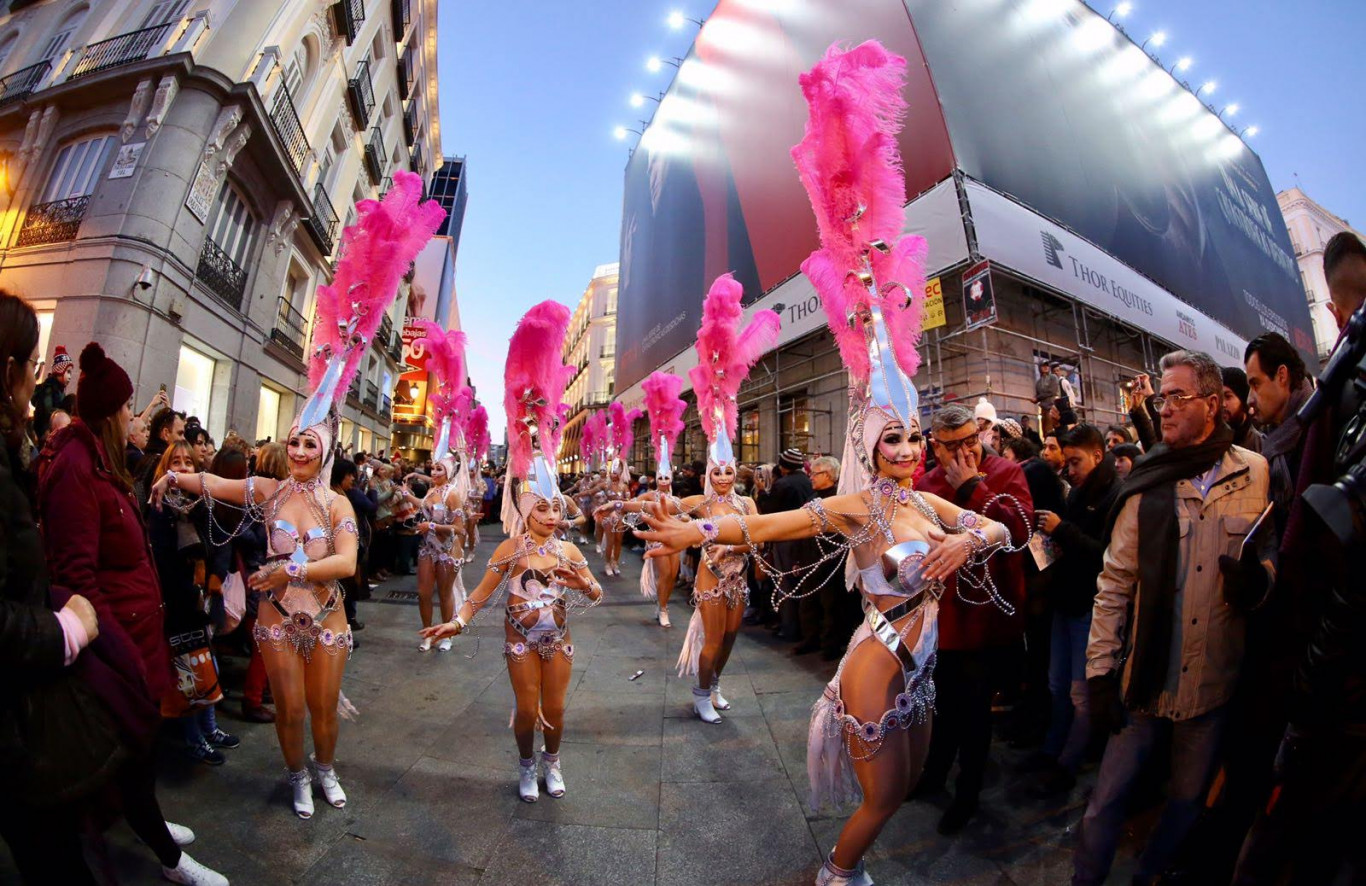 It will be the first time in history that the Torrevieja carnival parades alone through the center of Madrid, displaying all the music and color of this great party coinciding with the celebration of the International Tourism Fair (FITUR) The Torrevieja Carnival, Declared of Autonomous Tourist Interest, it is one of the most popular and massive festivals in the city of salt, in which 23 troupes currently participate and more than 1,500 people parading
The Torrevieja Carnival will be present in the capital of Spain with a parade that will run through the center of the city next Wednesday, January 18, starting at 5:00 p.m.
After the tourism and cultural collaboration agreement signed last year by the mayor of Madrid, José Luis Martínez Almeida, and the mayor of Torrevieja, Eduardo Dolón, different promotional actions will be carried out in Madrid, with this parade organized by the city council Torrevieja and the Torrevieja Carnival Cultural Association, the first to be held.
It will be the first time in history that the Torrevieja Carnival parades alone through the center of Madrid, displaying all the music and color of this great party coinciding with the celebration of the International Tourism Fair (FITUR).
The parade, in which more than 100 people belonging to different troupes from Torrevieja will participate, will begin at 5:00 p.m. on Wednesday, January 18, starting from Plaza de Callao and will run along Calle Preciados, ending at the Puerta del Sol. The duration of the parade is expected to be one and a half hours.
It should be noted that this parade will be the first of the actions that will be carried out on the occasion of the collaboration agreement between the Tourism departments of the Madrid City Council and Torrevieja.
The Torrevieja Carnival, declared of Autonomous Tourist Interest, is one of the most popular and massive festivals in the city of salt, in which 23 troupes currently participate and more than 1,500 people parading.
The carnival parade in Madrid can be seen live on Televisión Torrevieja (TVT) and on tvtweb.es, as well as on the Facebook profile of the Torrevieja City Council.