With these awards, the City Council is committed to rewarding and promoting the culture of effort and personal improvement of the students of Torrevieja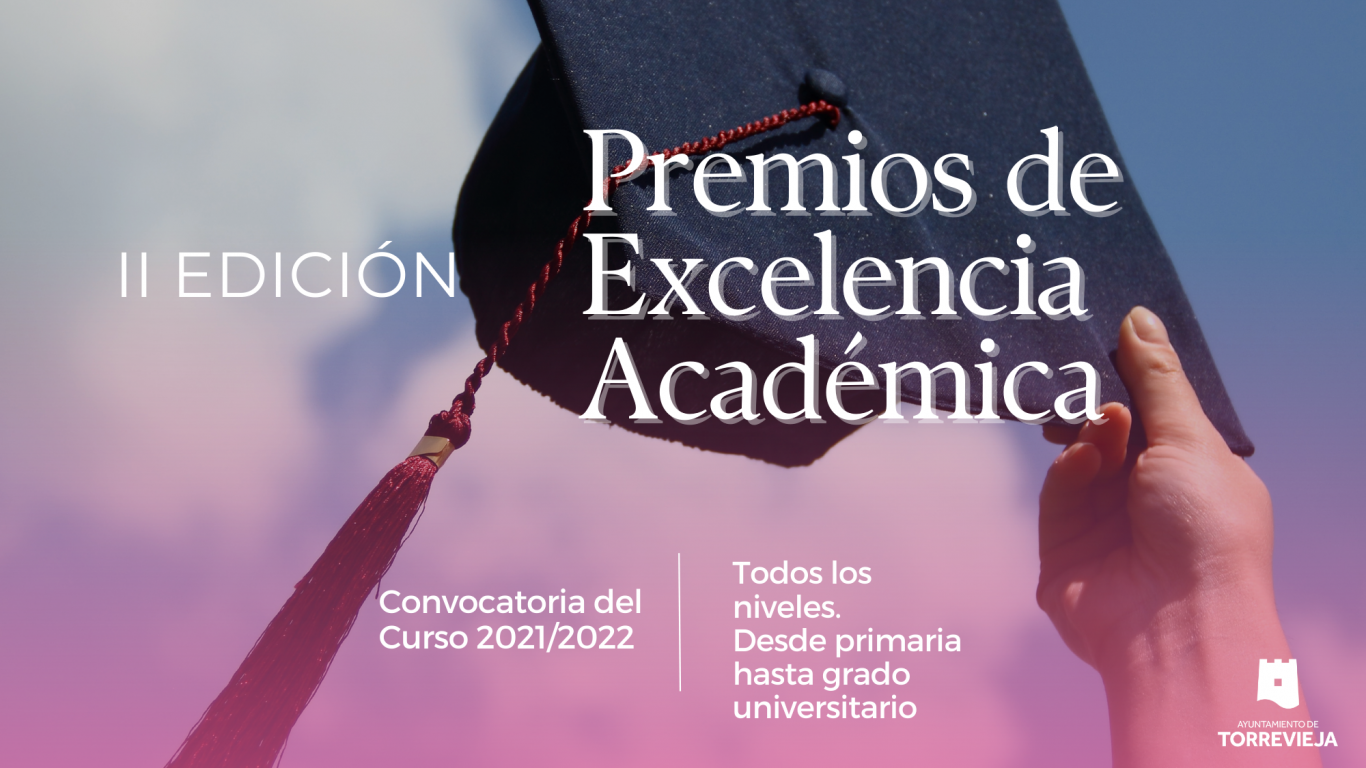 The prizes that are intended for students of Primary, ESO, Bachelor, intermediate FP, university degree, higher studies of Artistic Education and higher FP
The mayor of Torrevieja, Eduardo Dolón, accompanied by the Councilor for Education, Ricardo Recuero, and the mayor of Youth, Domingo Paredes, presented the bases of the second edition of the Academic Excellence Awards for the academic year today. academic 2021/2022. An initiative launched last year by the PP government team and which aims to add a stimulus for students, encouraging dedication to study and thus recognizing excellence in the new generations.
With this call, the Torrevieja City Council opens for the second consecutive year a public space for economic rewards for the effort made, beyond the personal satisfaction that each student experiences with their good academic results. Some prizes that are intended for students of Primary, ESO, Bachelor, FP intermediate grade, University Degree, higher studies of Artistic Education and FP higher grade.
The bases of this call are already on the municipal website ( www.torrevieja.es ) and next week they will be published in the Official Gazette of the Province (BOP). Once the bases are published in the BOP, interested parties will have 20 business days to complete and submit the applications electronically or in person at the Municipal City Hall Registry (PROP).
It should be noted that in the first call a total of 105 students from Torrevieja were beneficiaries of these awards, which distributed 50,000 euros in aid, although for this second edition it is expected that the number of students who obtain these municipal aids will increase considerably.
UNIVERSITY DEGREE, HIGHER STUDIES OF ARTISTIC EDUCATION AND FP HIGHER DEGREE:
The prizes will be awarded to the academic records of University Degree studies, higher studies of Artistic Education or higher-level Vocational Training that meet the following requirements:
Be registered at least two years before the application and during the 20/21 academic year.
In the Vocational Training modality, having obtained an average of 9 or higher in their academic record.
University students and artistic superiors who have completed their studies in the curricular years established in 20/21.
The amount of the prizes is:
Advanced vocational training: prize of 1,000 euros .
University degree studies: prize of 1,400 euros .
Higher studies (higher degree) of artistic education: prize of 1,400 euros.
PRIMARY, ESO, BACHELOR, AND INTERMEDIATE FP :
The requirements for Primary, ESO, Bachiller and intermediate FP students to obtain these awards are:
Be registered at least two years before the application and during the 2021/2022 academic year.
A note equal to or greater than 9.5.
The amount of the prizes is:
Primary Education: prize of 150 euros .
Compulsory Secondary Education (ESO): prize of 300 euros .
Training Cycle Vocational Training Medium Level: prize of 450 euros .
Baccalaureate: prize of 700 euros .