The artist has hung the sold out poster in the 21 Spanish cities of a tour that ends in April in Valladolid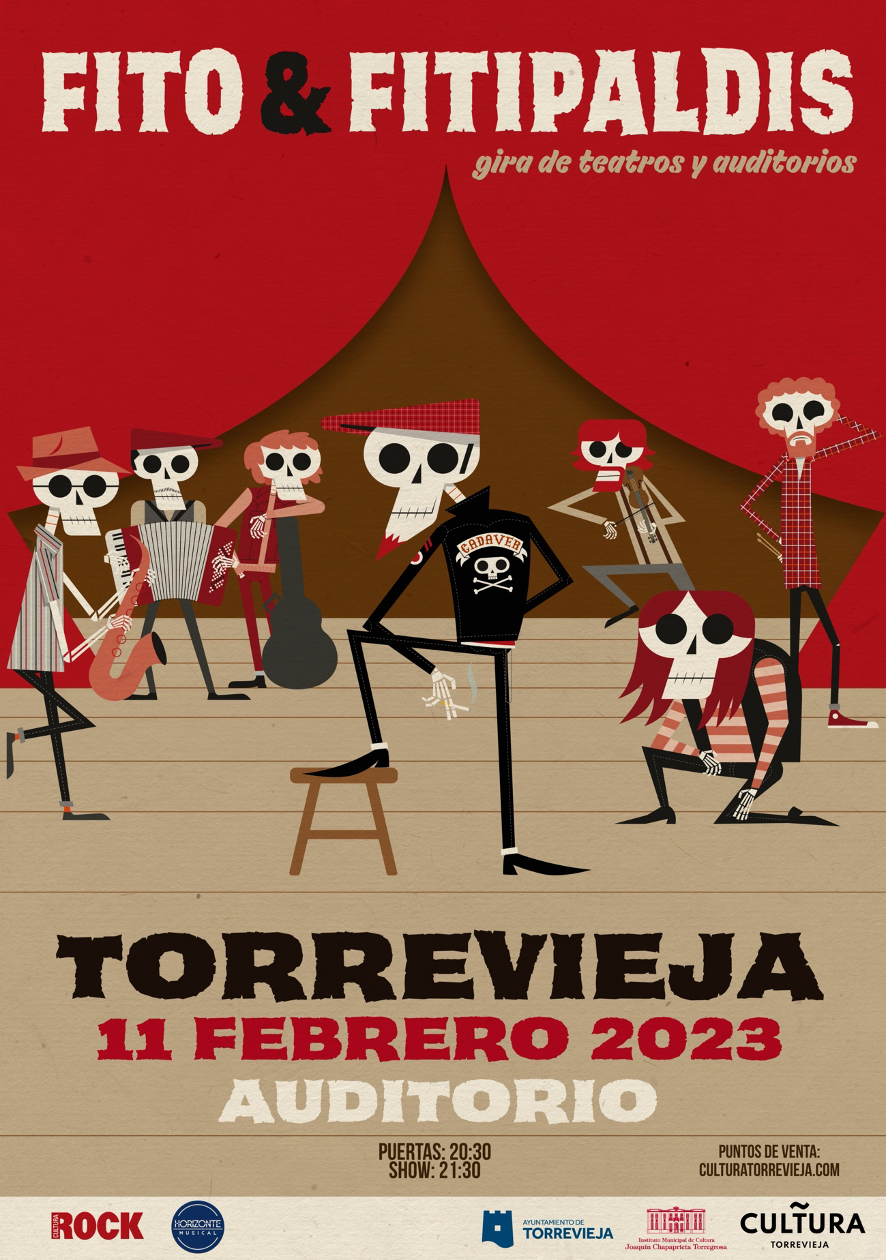 After completing the most massive national tour until its completion, Fito & Fitipaldis presents itself with a new format with its entire band, allowing the public to feel all the energy and strength of the electrifying live performance of the Bilbao musician, which this Saturday at 21.30 he will jump onto the stage of the International Auditorium, with its seats sold out since last September.
In addition, the public will have the incredible opportunity to listen to songs from their latest album 'Cada vez cadaver' and the band's classics, interpreted with a different nuance. The tour of theaters and auditoriums began on October 29 in Puertollano (Ciudad Real) and will tour a total of 21 Spanish cities until next April 2023. Now, the Basque group, led by its charismatic leader Fito, returns to the road with a much more intimate format that will make the public discover classic hymns such as 'Soldadito sailor', 'La casa por el tejado', 'Un buen punishment' or the recent 'Las palabras arden' from a different perspective, interpreted with arrangements full of nuances adapted for the occasion.
Powerful direct in a very special format
Without a doubt, it is a unique opportunity to enjoy one of the most powerful live shows on the national circuit in a very special format. For this, Cabrales incorporates Jorge Arribas and Diego Galaz (of his beloved Fetén Fetén) into his Fitipaldis, who, along with Carlos Raya, Javier Alzola, 'Boli' Climent and 'Coki' Giménez. Fito & Fitipaldis returns to this formula that the band likes so much because it achieves the closeness and intimacy that the Bilbao singer so longs for. The tour of theaters and auditoriums is a unique opportunity for the group's followers to listen to the best songs by Fito & Fitipaldis in a very special format.