The Teatro Prendes de Candás and the jury of the Contest surrender to the brilliant performance of the Symphony Choir of the Municipal Board of Habaneras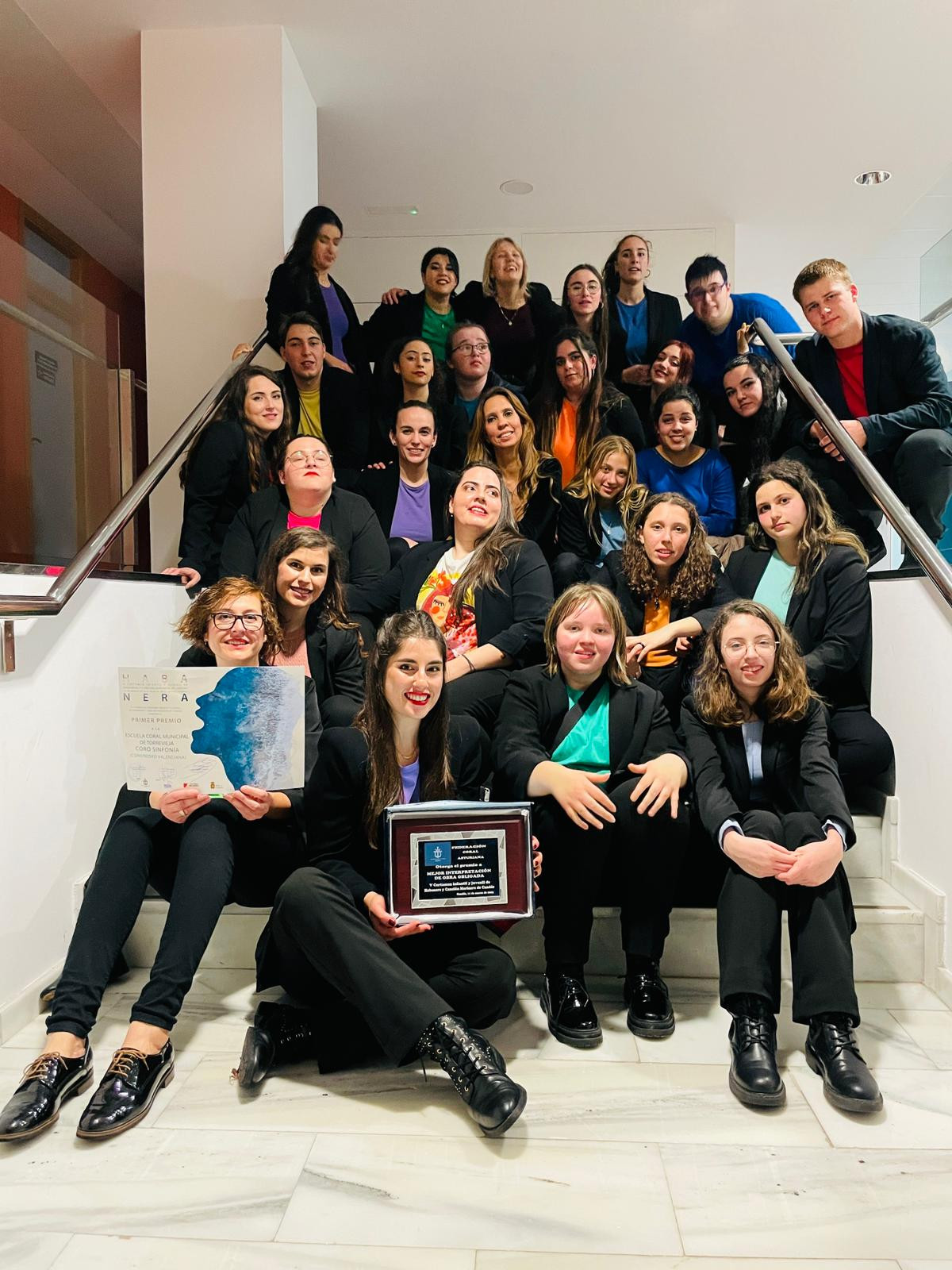 Last Saturday, March 11, the Symphony Choir of the Municipal Choral School of Torrevieja directed by Selena Cancino obtained the First Prize in the Youth Contest of Habaneras Carreño City Council endowed with 2,000 euros and Diploma. Likewise, the jury also awarded the Symphony Choir the prize for the best interpretation of the obligatory work, which in this edition was the Havanan "Blanco Velero" with music by Juan Hernando Sanz and lyrics by Mª Carmen Díaz Lasso.
The Symphony Choir captivated the jury made up of José Esteban García, Alberto Palacín, José V. Asensi, Elena Rosso and David Colado, all of them prestigious professionals from the choral world, with a magnificent performance. The repertoire he offered was made up of; the obligatory work, "Blanco Velero" by Juan Hernando, the habanera "Verde Mar" by the Murcian composer Bernadet Kühne, "Murmullo" by Electo Rosell arranged by Conrado Monier and Cantemus by Lajos Bardos.
The young and beautiful voices of the Symphony Choir shone at the Prendes Theater in Candás (Asturias). The musicality and expressiveness of the students of the Municipal Choral School of Torrevieja made the audience vibrate, who celebrated the performance of the vocal ensemble with effusive applause.
The group belonging to the Board of Habaneras de Torrevieja has 30 components, 27 female voices and 3 male voices. The sound of the choir has a balanced beauty that manages to captivate the listener through its voices. Its director, Selena Cancino Escobar, has led the choir since its creation. Thanks to his refined technique and his extraordinary and sensitive way of understanding music, and specifically, the habanera, he is able to achieve the most beautiful nuances in the choir that move the spectator. The remaining participating groups, the Gijón Professional Conservatory of Music and Dance Youth Choir directed by Óscar Camacho won Second Prize and the IES Mirasierra Choir of Madrid, directed by Ignacio Camacho, who won Third Prize, offered phenomenal performances that, Together with the Symphony Choir, they made the evening a magical moment where the habanera was the great protagonist.