The designer Eduardo Navarrete has presented the second edition of Torrevieja Weekend, which returns on April 21, 22 and 23 to reactivate and promote local commerce in our city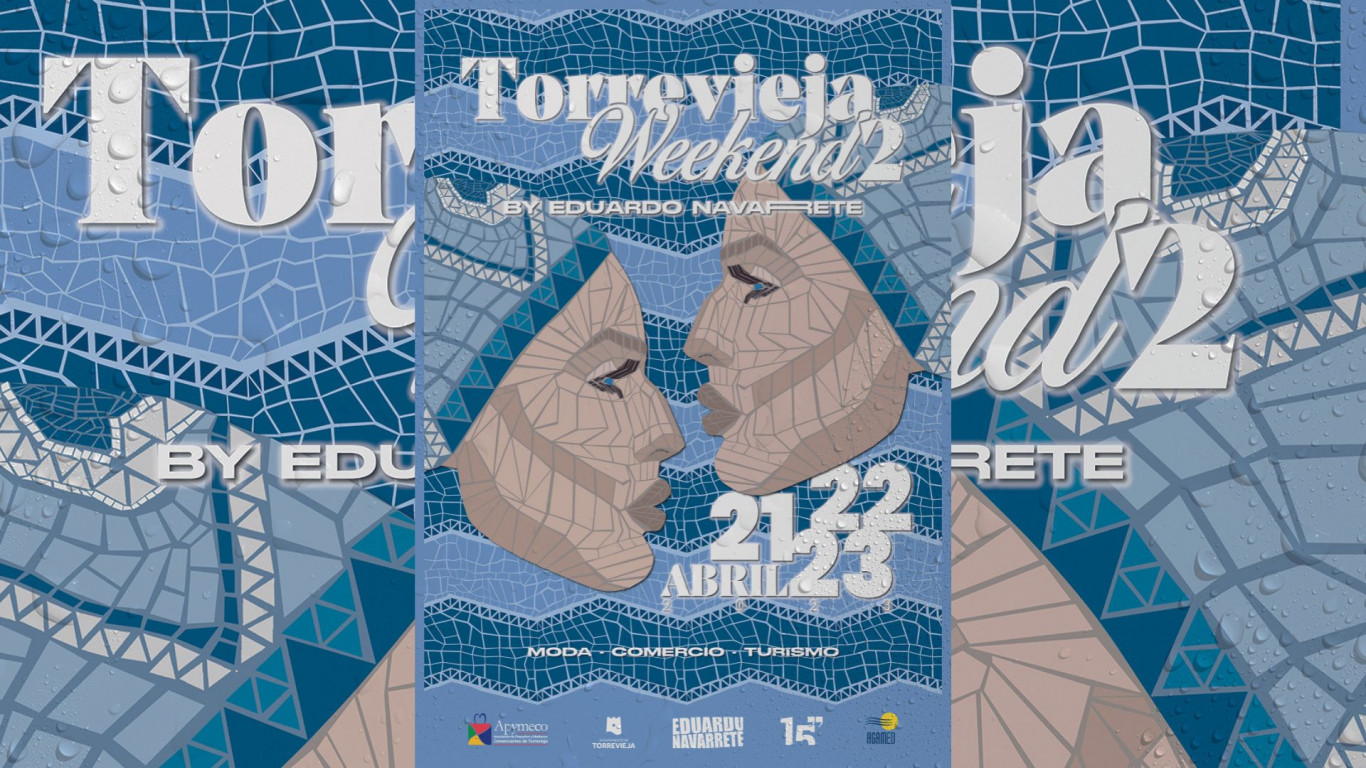 The Councilor for Commerce, Hospitality and Tourism, Rosario Martínez, the designer, Eduardo Navarrete, the president of Apymeco, Jorge Almarcha and the Commerce coordinator, José Rubio, have presented the second edition of Torrevieja Weekend , which returns with the purpose of reactivating and promote local commerce in our city. From April 21 to 23, different activities will be carried out with well-known celebrities such as Vanesa Romero, the Alcorcón Earthquake, Arkano, Luis Miguel Seguí and Marta Belenguer. The climax will be the Varry Brava with the final performance of the singers closing the event.
In addition, it will have a large display of communication media at a national level such as magazines specialized in fashion, tourism and gastronomy, newspapers and television, the RTVE Corazón TV program among many more media that will highlight the know-how of the flagship points of commerce of Torrevieja.
On Saturday, April 22, in the morning, there will be a previous route through the shops participating in the parade with all the celebrities to liven up the nerve center of Torrevieja. In the afternoon, the parade will begin with the latest bathroom creations by Eduardo Navarrete, with his wonderful N-61 collection, inspired by Torrevieja, local shops and local designers. In addition to national designers such as Maison Mesa (Juan Carlos Mesa), creative director for 15 years of Agatha Ruiz de la Prada and Neneges, a firm from Pamplona. This year, Paseo Vista Alegre will become the setting for the event with a wonderful panoramic view of our city's sea, which according to the designer "comes loaded with surprises and invites everyone to attend this great parade."
On Sunday, April 23, there will be a tasting of Salazones in Las Salinas with a guided tour of the tourist train.
Jorge Almarcha added that the businesses in the area are excited and grateful, a very nice shopping experience has been created and he encourages us all to go out on the street to enjoy the event on the 22nd.
Rosario Martínez closed the press conference by thanking the coordinator, José Rubio, for all his help and attention, also thanking the participating businesses for all the activities, their participation in the parade and the involvement they always have. And, above all, thank Eduardo Navarrete for the promotion of Torrevieja that is being carried out on various national television programs in prime time, such as El Hormiguero and Pasapalabra, leaving the name of Torrevieja at the top, making all of our nautical, tourist and gastronomic offer. Rosario Martínez concluded by ensuring that "we continue working so that the name of our city is synonymous with fun, work, commerce and tourism".