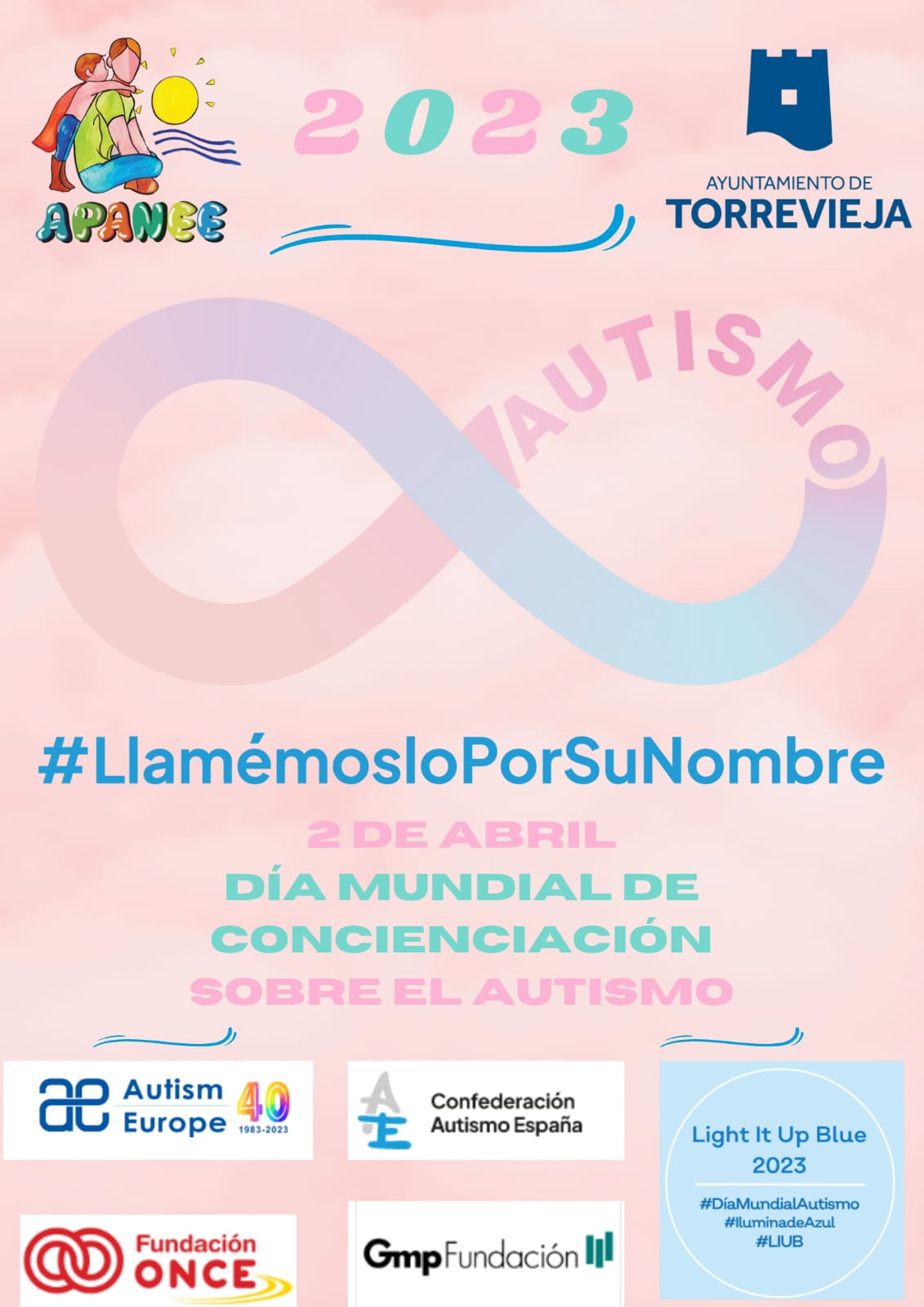 This coming Sunday, April 2, marks World Autism Awareness Day. For this reason, different activities will take place in Torrevieja organized by the Association of Parents of Students with Special Educational Needs (APANEE), with support, for the third consecutive year, from the Torrevieja City Council.
Both institutions have joined the international campaign "Autism Europe" and the national "Autism Spain". In this sense, the councilor for NGOs, Concha Sala, and the president of APANEE, María José Sánchez, inform that today, Thursday, March 30, a blue ribbon and a heart with a puzzle will be placed, elements that symbolize and They honor people with autism and their families, in the garden located between the Vista Alegre and La Libertad promenades, in front of the Casino.
Today, at 5:00 p.m., at the APANEE headquarters there will be an informative talk on public aid and benefits aimed at people with functional diversity.
Tomorrow Friday, March 31, an excursion of the students of the EACO center (School of Autonomy and Occupational Classroom) to the Salinas de Torrevieja, with guide service, will leave from the APANEE headquarters at 11:00 a.m.
On Saturday, April 1, APANEE students will travel to Guardamar del Segura to participate in the XI Classic Motor Festival, with a charity raffle for the benefit of APANEE, all organized by the Guardamar Rotary Club.
On Sunday, April 2, World Autism Awareness Day, at 00:00, Torrevieja will illuminate the Torre del Moro in blue as part of the international campaign "Light It Up Blue". On this day, the commemorative manifestos will be read, starting at 12:00 p.m. in the "José Eduardo Gil Rebollo" Municipal Recreation Area, next to the Torrevieja and La Mata Lagoons Natural Park, within the celebration of a Day of Coexistence between the families of APANEE users.
To end the autism awareness activities in Torrevieja this year 2023, on Wednesday, April 5, the VI Solidarity Race for the benefit of APANEE will take place at 11:00 a.m. at the IES Mediterráneo.