Among the novelties is the extension of the hours in high season, beginning at 10:00 a.m. and ending at 8:00 p.m., and the assisted bathing service is extended, from now on from June 15 to June 15. of September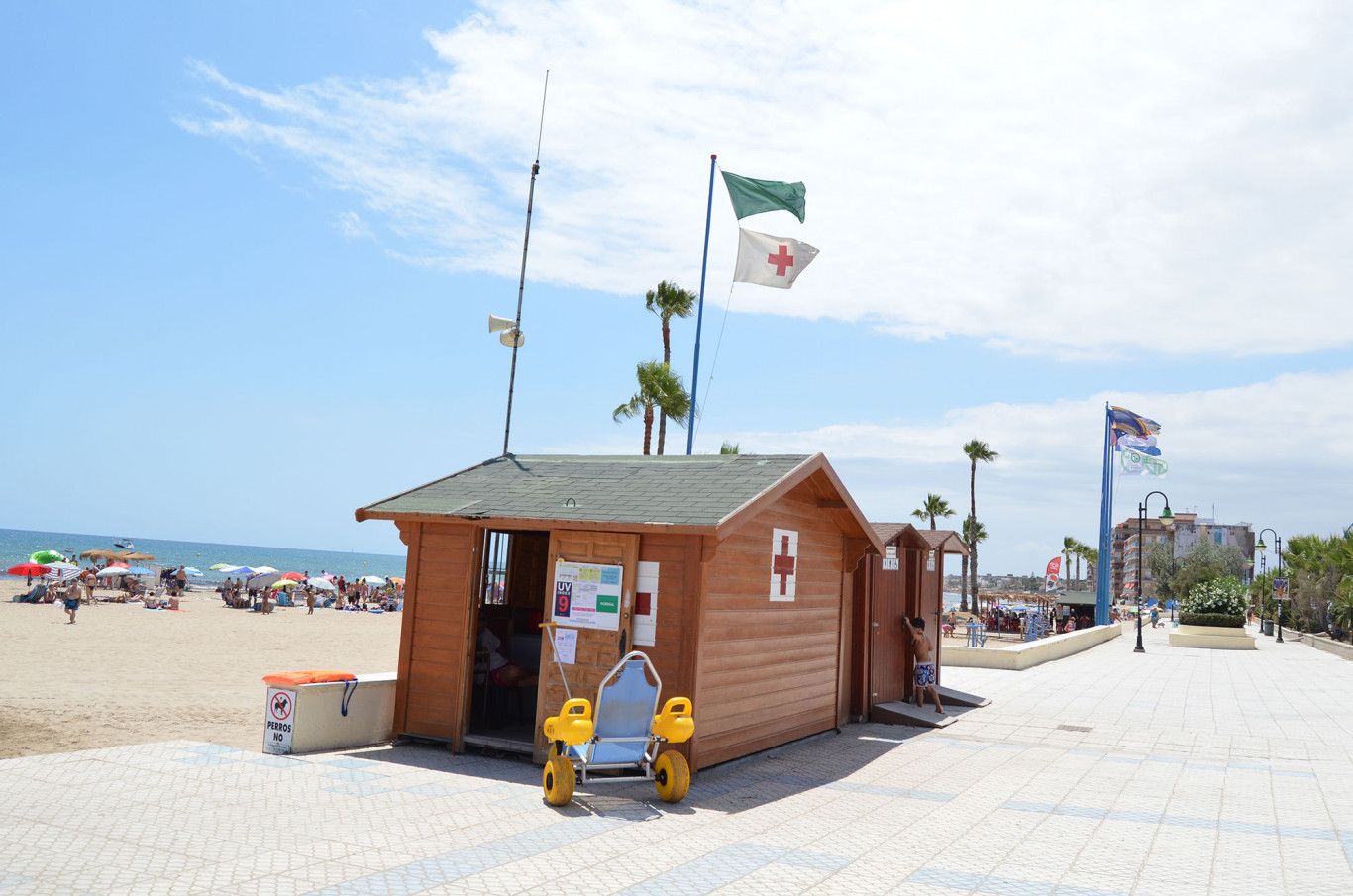 The Councilor for Beaches of the Torrevieja City Council, Antonio Vidal, has informed that tomorrow, Saturday, April 1, the new Surveillance, Rescue and Lifeguard Service begins on the beaches, which was awarded to the company EULEN for an amount of 736,920 euros per month. year (VAT included), the contract being four years plus one extension, which represents a total investment of 3,684,600 euros.
Antonio Vidal, has highlighted that this new contract contemplates a series of novelties that result in a wide improvement of the service and, therefore, for the safety of bathers. "The purpose of this government team is to offer residents, visitors and tourists not only the best image of our beaches, but also the peace of mind that they are on safe beaches with a consistent rescue service", were the words of the councilor .
In this way, the assisted bathing service is extended as an improvement to the contract, from June 15 to September 15, in addition to the creation of a new bathing area on La Mata beach. Likewise, the service hours of the lifeguard teams are increased, starting at 10:00 a.m. and ending at 8:00 p.m. in high season. This means two more hours of service compared to the previous year.
The provision of the service is maintained in the Easter season, this being 10 days, so it will begin tomorrow, Saturday, April 1, and ending on Monday, April 10, also offering service in Cabo Cervera and Cala Piteras . Another novelty will be that, in the summer season, the service begins on June 1 (15 days earlier than usual), in addition to having 10 more days as a contract improvement on special dates such as: 1 and May 2, September 16 and 17, September 23 and 24, and October 11-14.
Regarding the renewal of the rescue posts, Antonio Vidal explained that there are a total of 8 lifeguard posts and 5 advanced watchtowers. In high season there will be a total of 50 people who provide this surveillance, rescue and first aid service on the beaches of Torrevieja, of which 39 are lifeguards and 11 common: 6 motorcycle employers, 2 emergency health technicians, a driver of assisted bathroom and an administrative.