Aimed at young people between the ages of 18 and 30, enrolled in the National Youth Guarantee System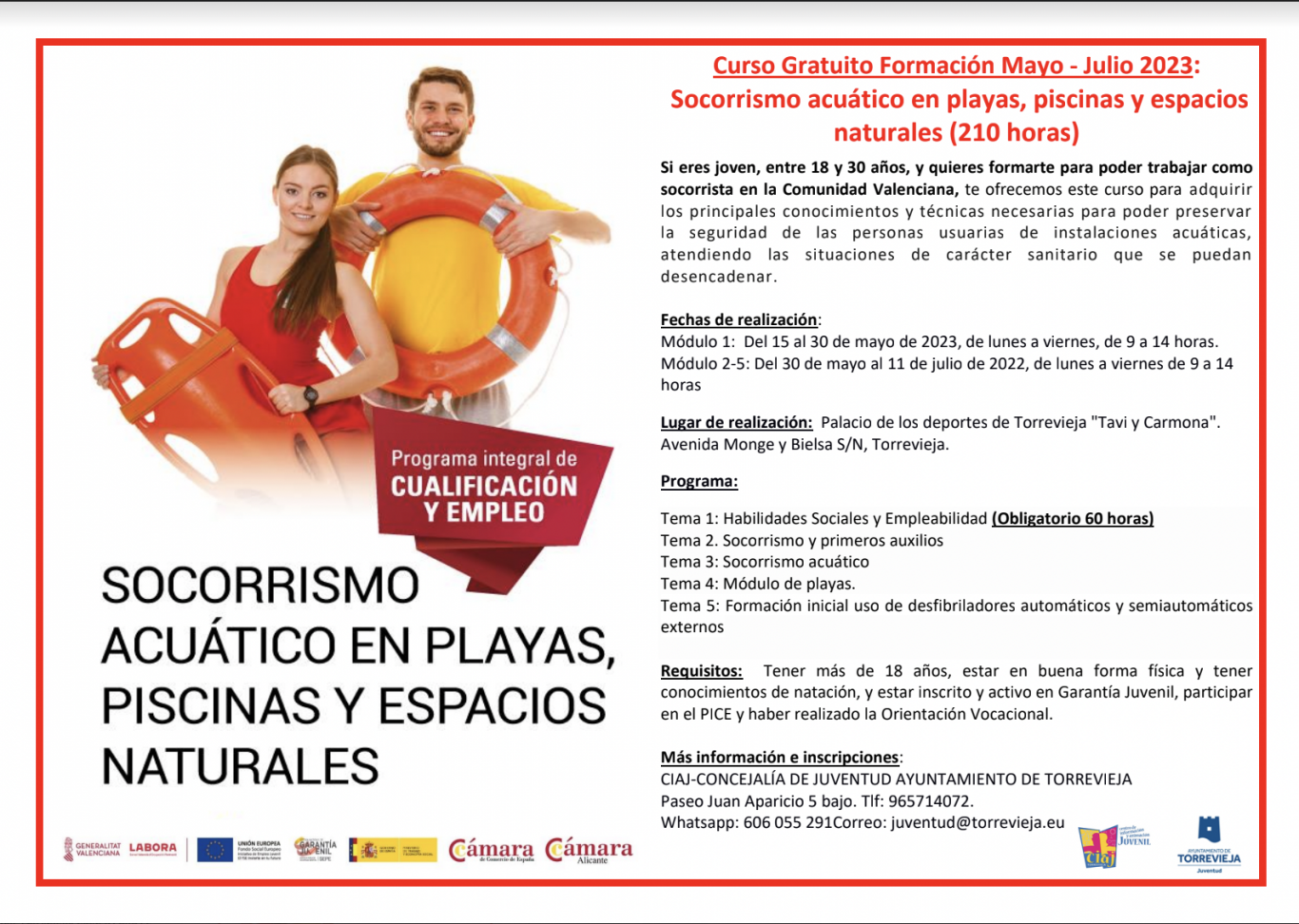 The Youth Department of the Torrevieja City Council informs that the registration period for the Aquatic Lifesaving Course on beaches, swimming pools and natural spaces is now open, with a total of 210 hours and which will begin on May 15, in the morning from Monday to Friday, at the "Tavi y Carmona" Sports Palace in Torrevieja.
The course, free of charge and part of the PICE program of the Alicante Chamber of Commerce, is aimed at young people from Torrevieja between the ages of 18 and 30, enrolled in the national Youth Guarantee system, subsidized by the European Union, with a program that includes professional modules such as social skills and employability, lifesaving and first aid, aquatic lifesaving, beaches and initial training for the use of automatic and semiautomatic external defibrillators, and represents an important job opportunity for youth, especially in summer.
From the Youth Area it is indicated that those interested can go to the Youth Information and Animation Center (CIAJ) to manage their registration in youth guarantee. For inscriptions and more information you can contact through the telephones 965714072, 606055291 (Whatsapp), email juventud@torrevieja.eu , as well as through the social networks Facebook and Instagram in the Torrevieja Juventud profile. Limited places.