Today the PRI that will allow the construction of the new pavilion has been definitively approved, while the contracting table is already selecting the winning offer for the work execution contract, worth 5.6 million euros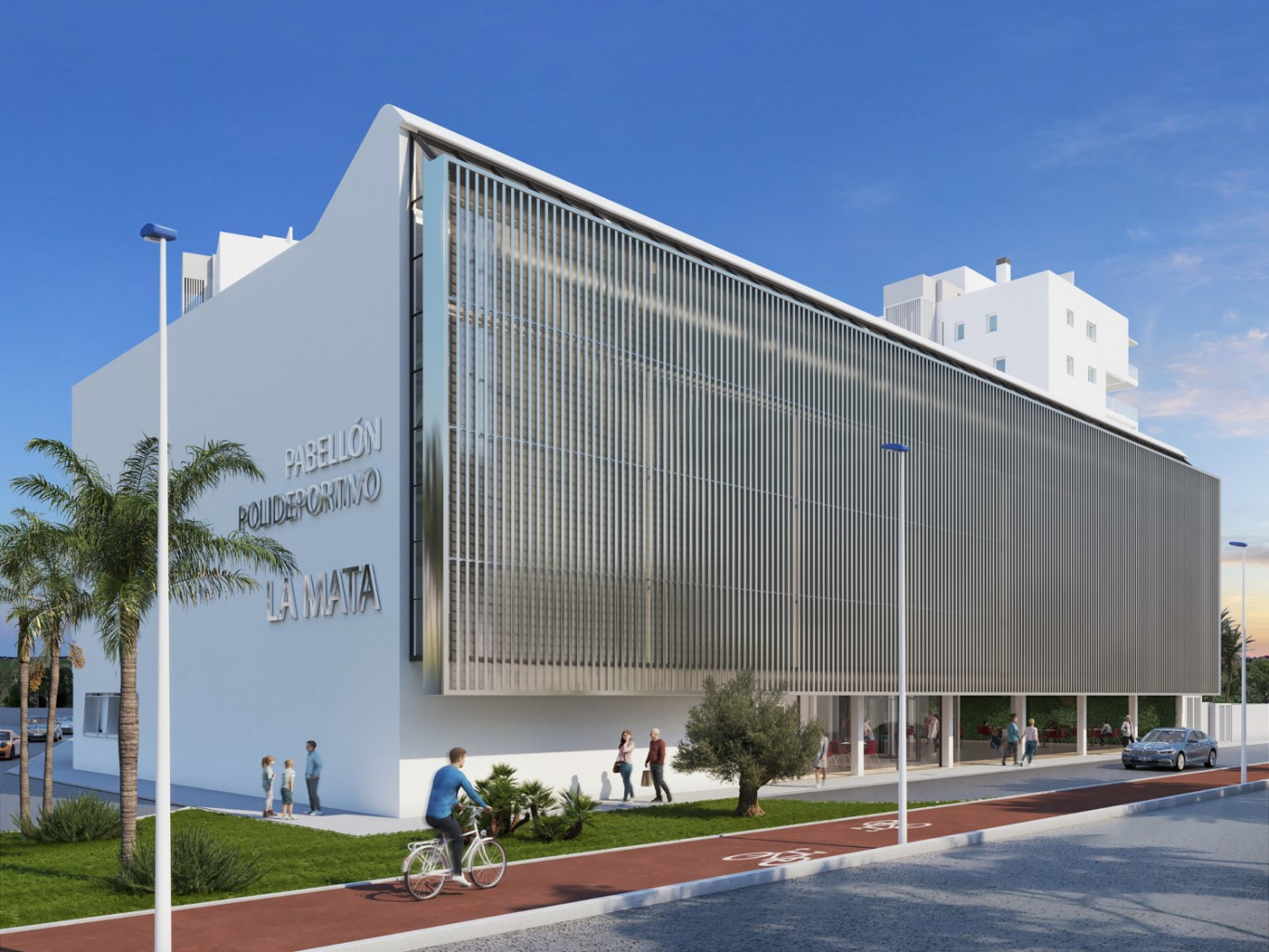 The Torrevieja City Council, in plenary session, has approved this morning the modification of the Interior Reform Plan (PRI) of enclave 7, in Delfín, de los Daneses and another streets, for the final construction of the Sports Pavilion of La Bush.
The Torrevieja City Council has had to modify the urban regulations to take full advantage of the plot's potential. Thus, the possibility has been introduced that the space on the ground floor level of the building can be used by the numerous groups of La Mata for courses, activities of the surrounding associations, choir rehearsals, meeting space for various groups , and, of course, sport. Likewise, the occupancy and height parameters of the building have had to be adjusted.
The future pavilion will be located next to the access to La Mata , through the N-332 roundabout, in the block comprised by Delfín, Francia and Avenida de los Daneses streets, with an execution budget of 5.6 millions of euros. It should be noted that the contracting table is already selecting the winning offer for the contract and, subsequently, the award and execution of the work will proceed.
The La Mata pavilion will have a sports court of 44 x 23 square meters, set up for the practice of futsal, volleyball, handball, basketball and badminton in accordance with the specific regulations of the Higher Sports Council -CSD-. The track will have different composition possibilities at the same time, in such a way that several disciplines can be practiced at the same time.
This multipurpose pavilion will have a tier of seats to accommodate more than 200 people, two changing rooms for teams and two changing rooms for arbitration, an outdoor lobby of 243 square meters, a cafeteria of 38.21 square meters and two multipurpose rooms of 100 and 90 meters. squares.