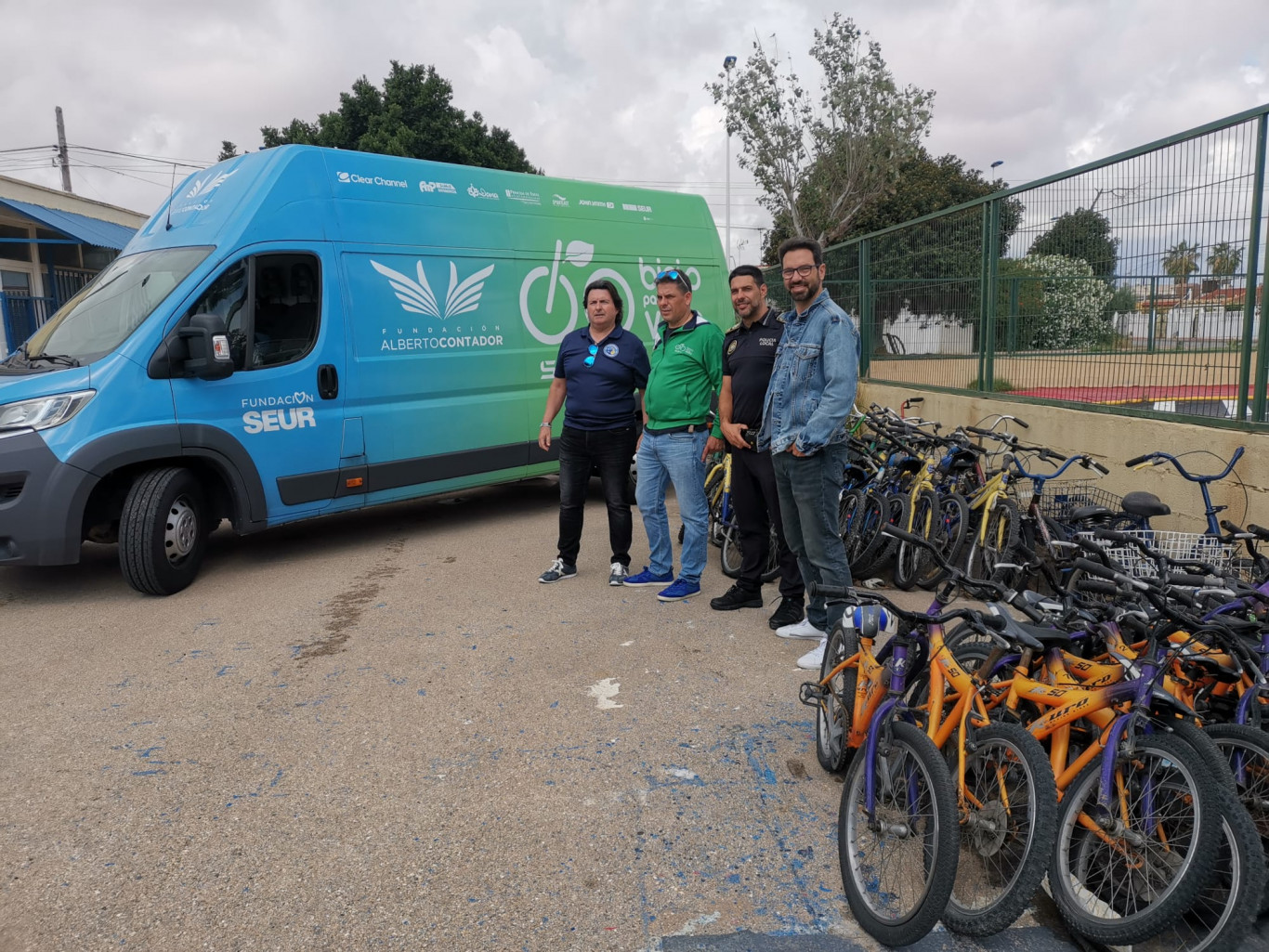 The Torrevieja City Council, through the Department of Traffic, Federico Alarcón, has delivered 60 bicycles that had been withdrawn for renovation in the Children's Traffic Park, to the Association "Bicis Para la Vida by Skoda", which has the potential to generate a transformative impact on society.
The delivery of these bicycles, carried out by the Councilor for Traffic himself, Federico Alarcón, gives vulnerable groups the opportunity to access an affordable and sustainable means of transport. Many people in disadvantaged situations do not have the resources to purchase their own vehicle or to cover the costs associated with public transport.
Alarcón has highlighted that it also has an important transformative social impact, by allowing vulnerable groups to have access to mobility, opening up new opportunities for them. Bicycles can facilitate access to jobs, education and basic services, which contributes to breaking the cycle of poverty and promoting equal opportunities towards social inclusion.