Its acquisition has been sponsored by the mixed water management company, AGAMED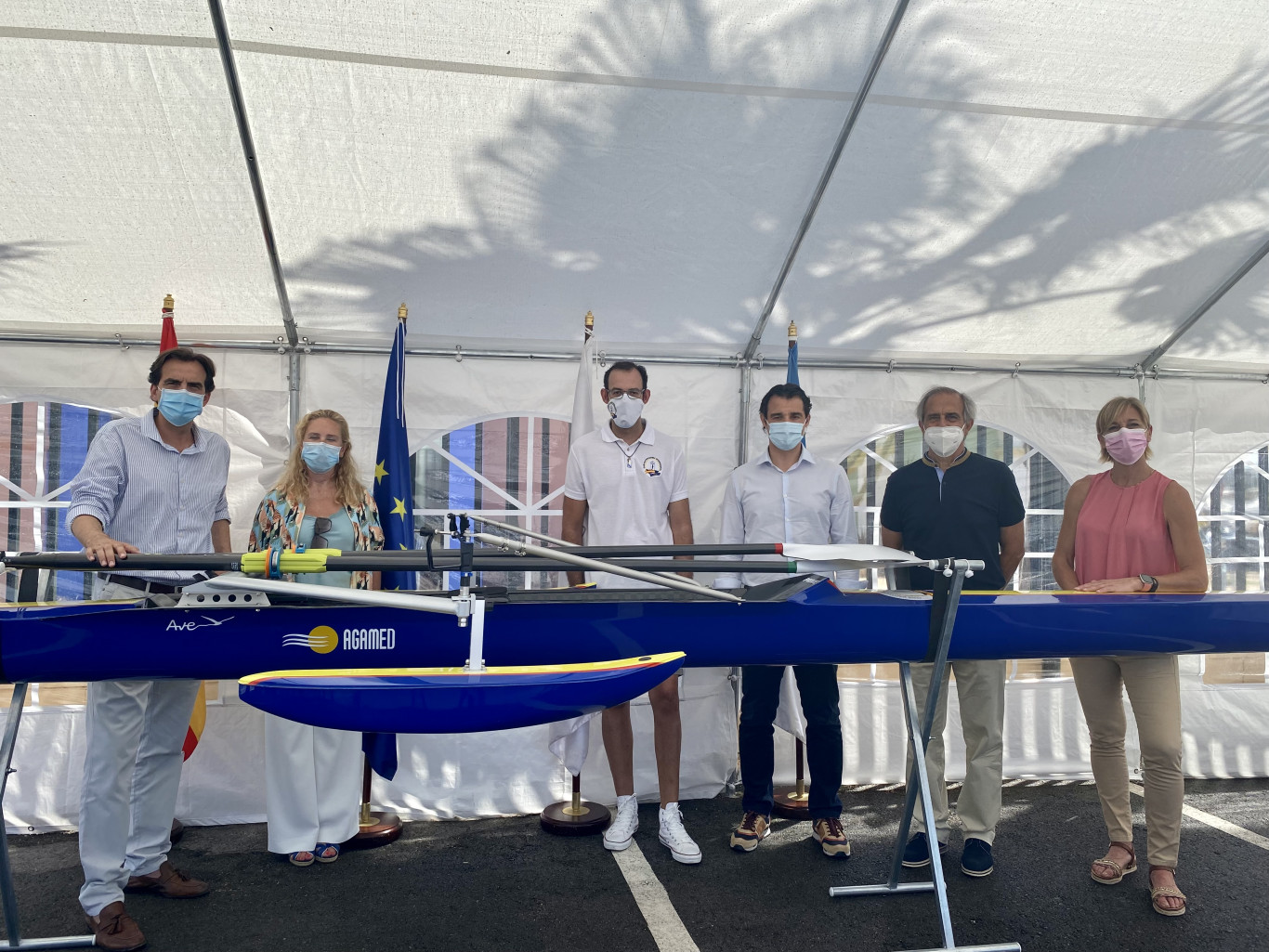 On the morning of Monday, July 5, at the Puerto Deportivo Marina Salinas, the Paralympic rowing boat acquired by the Club Náutico Marina Internacional for the rower Juan Luis Moraes Fiego was presented, thanks to the sponsorship of the joint venture AGAMED.
The presentation was attended by the mayor of Torrevieja, Eduardo Dolón, the Councilor for Sports, Diana Box, the manager and deputy manager of AGAMED, Jorge Ballesta and Gemma Cruz, and members of the board of the Club Náutico Marina Internacional, as well as the rower Juan Luis Moraes Fiego.
Juan Luis Moraes has thanked the support and support of the Department of Sports, and its councilor Diana Box, to find a club in which to continue developing his sports career. He also had a few words of thanks to AGAMED, which with his sponsorship has been able to obtain an adapted boat with which he will be able to achieve great sporting successes, and to be once again in the Spanish Paralympic rowing team.