The City Council will begin with the issuance of an online questionnaire, in reference to the II Municipal Equality Plan 2022-2025 of the consistory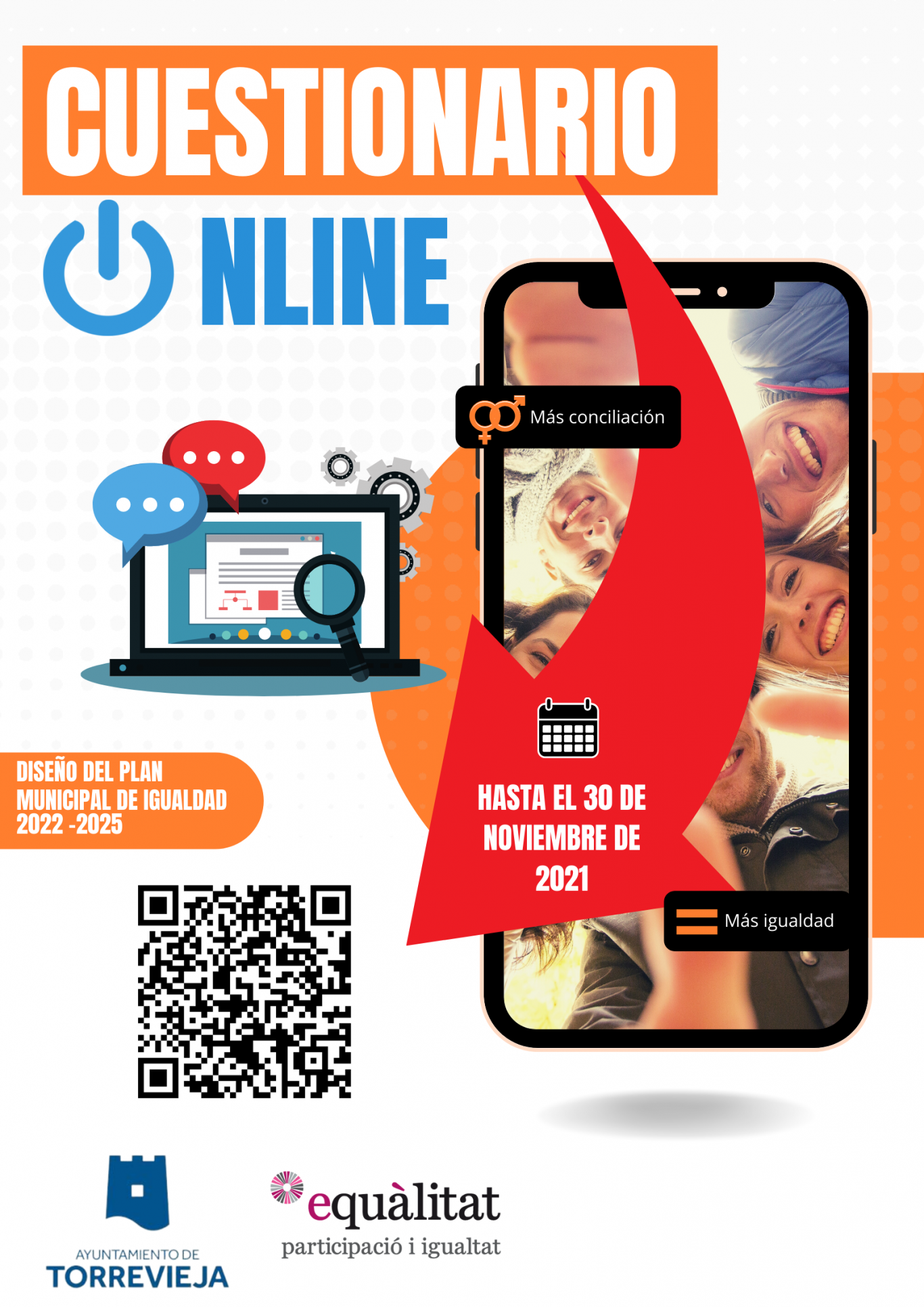 The online questionnaire will be available until Tuesday, November 30, 2021, and will also have a campaign at street level
The Department of Equality of the Torrevieja City Council informs that EQUÀLITAT, participated and equaltat will be the social consultant, an expert in equality, who will be in charge of its revitalization. The role that men and women have traditionally played in our society has undergone an important transformation. Incorporation into the labor market, access to the university and a greater presence in the political and cultural world are generating favorable social changes for the advancement in our society towards equal opportunities for women and men.
However, despite these advances, there is still a long way to go and, from public institutions, based on both national and international regulations, we must continue working to develop actions that promote conditions and eliminate obstacles so that equality between people is real and effective.
For this same reason, the Torrevieja City Council decided to promote an effective and efficient project in favor of women's rights, such as the II Torrevieja Municipal Equality Plan 2022-2025.
Thus, and in order to advance the work on the design of this new project, today, the consistory will make available to the neighborhood of the municipality, an online questionnaire, in order to try to identify, of Objectively and clearly, the reality of the municipality in terms of equality.
The online questionnaire, which will be available until Tuesday, November 30, 2021, will also feature a campaign at street level, where the workers of the social consultancy, which streamlines the participatory process, EQUÀLITAT, participació i equaltat , will give technical assistance to the Torrevieja neighborhood. In this way, it is intended to reach the questionnaire to a greater number of people, to obtain a broader perspective of the reality of the municipality.
From the Department of Equality of the Torrevieja City Council, all citizens of the town are encouraged to participate and join this project, since we have to know their opinion, listen to them, to be part of their decisions. Therefore, join and participate from here: https://sanama.typeform.com/TorreviejaPMI