The mixed economy company undertakes to donate 1 euro to Alimentos Solidarios for each client who requests the digital invoice before June 5, 2022, World Environment Day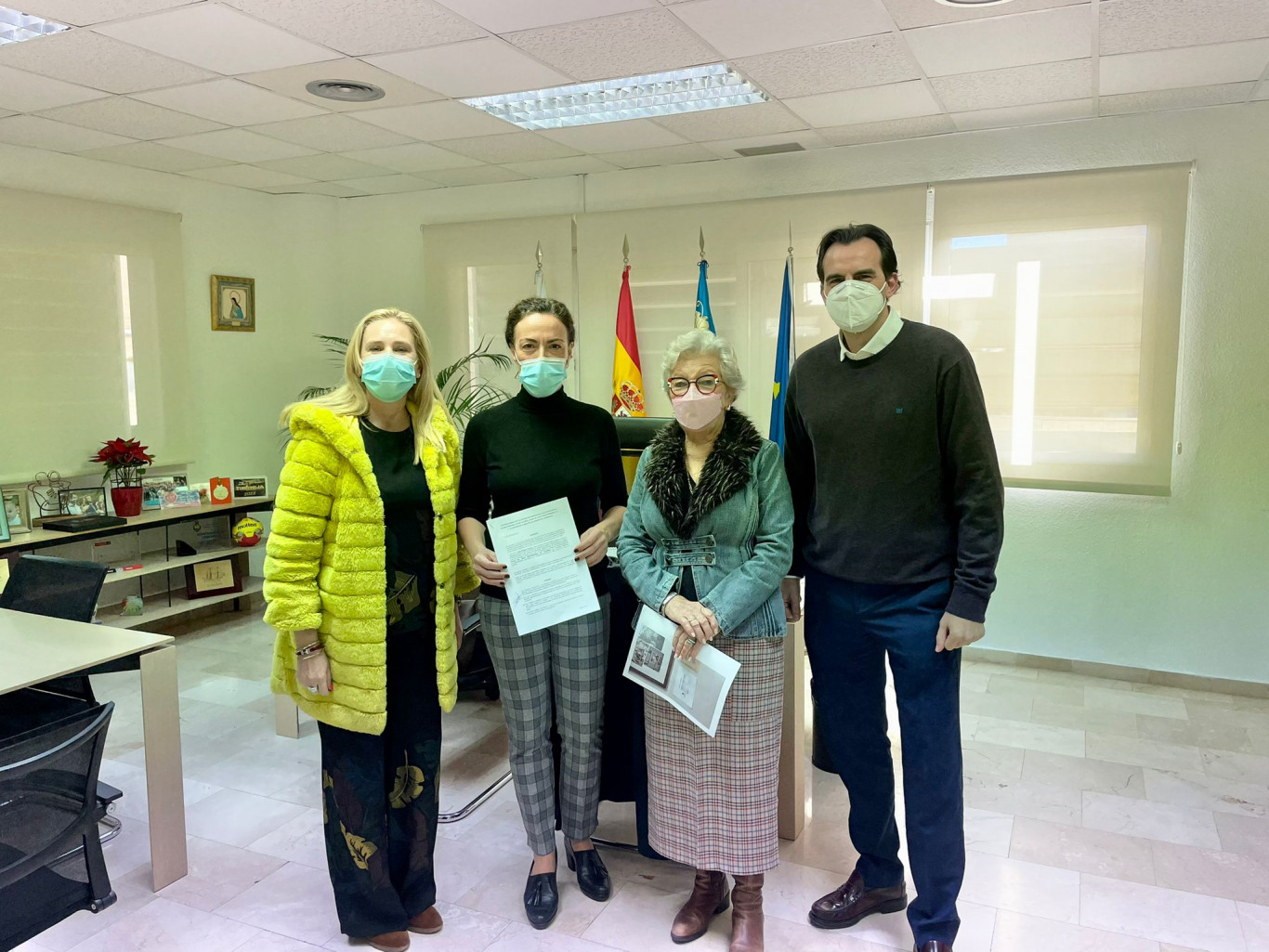 AGAMED, the mixed economy company formed by the Torrevieja City Council and Hidraqua, has signed a collaboration agreement with Alimentos Solidarios Torrevieja to launch an initiative to help those most vulnerable groups and promote sustainability among citizens. The company agrees to donate 1 euro to Alimentos Solidarios for each client who requests the digital invoice before June 5, 2022, World Environment Day.
The agreement was signed this morning by Rosario Martínez Chazarra, deputy mayor of the Torrevieja City Council, Jorge Ballesta, manager of AGAMED and Gemma Cruz, deputy manager. The municipal representatives and the joint venture have taken advantage of this act to see first-hand the important work that Alimentos
Solidarios performs for the city. This NGO, founded in 2010, today makes more than 200 daily menus for those families who need it most.
Thus, during this visit, it was highlighted that "this initiative contributes to a sustainable, fair and inclusive recovery and is a call to action for citizens so that, through a gesture as sustainable as requesting the digital invoice , can contribute to improve the situation of many families in vulnerable situations ".
This represents a step forward towards digitization in favor of the natural environment and the environment. With the digital invoice, which can be requested through the Customer Area of the website www.agamed.es, people
Users can consult their invoices in an agile, comfortable and safe way, without the need for printing and reducing CO2 emissions
with respect to other invoice formats.
Solidarity and sustainability are two concepts that converge in this new campaign that tries to promote recovery without leaving anyone behind at a time when millions of people are at risk of social exclusion.
The initiative joins other collaborations that have been carried out throughout the pandemic to help the families most affected by the economic crisis derived from COVID 19, such as, for example, the increase in the Social Fund of the company to include those groups in the city most affected by the economic crisis, as well as collaborating with the Red Cross RESPONDS Campaign, which each client who registered in the Customer Area of the web. With this action, the company intended to promote online management, thus ensuring the health and safety of customers and staff, while promoting these non-face-to-face channels through which
AGAMED made a strong commitment in recent years and that has been intensified as a result of the pandemic.