An aquatic lifeguard course, a new edition of the JOOP program and several training courses, included in the new Youth Agenda for the first quarter of the year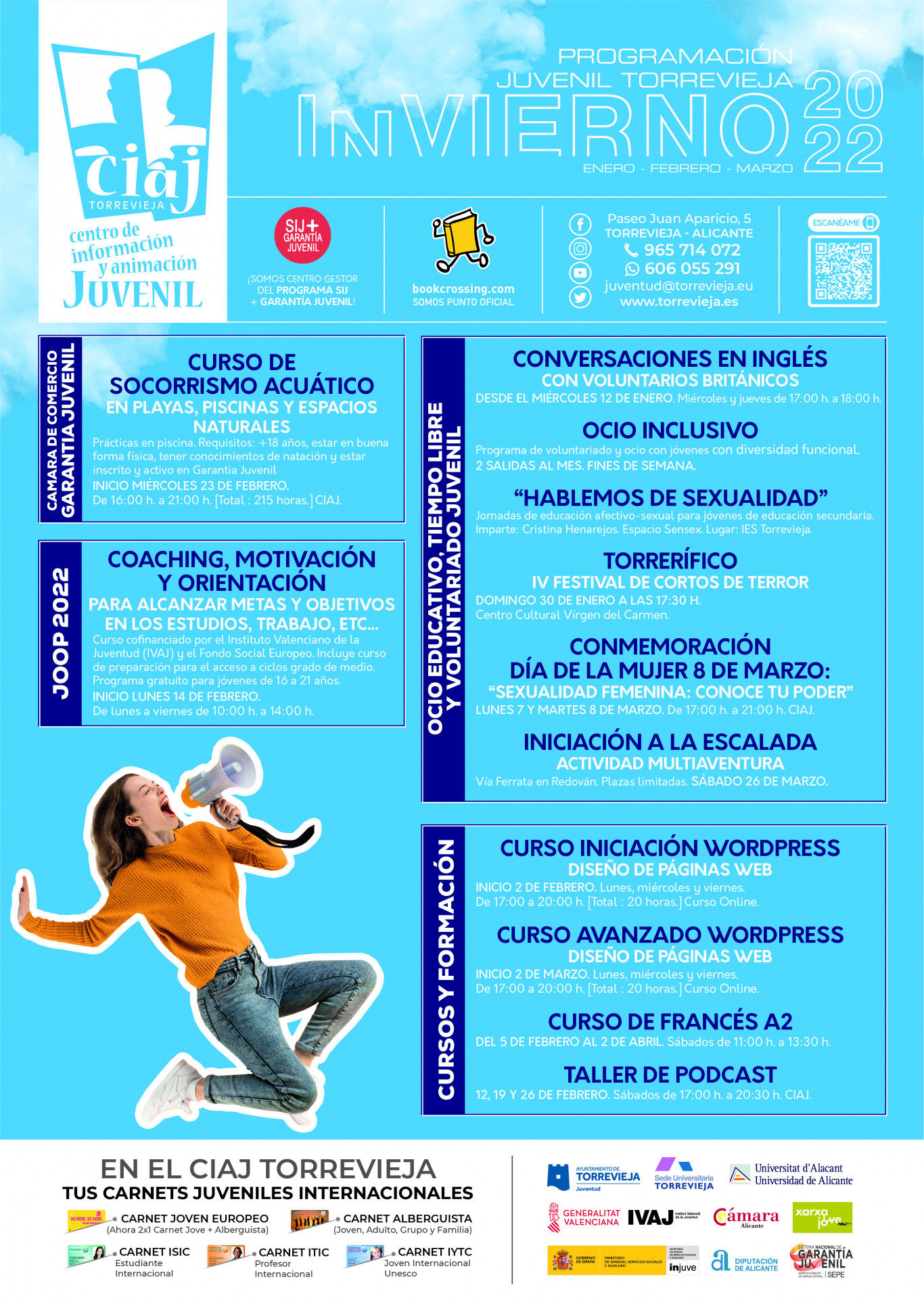 The Councilor for Youth of the Torrevieja City Council, Domingo Paredes, reports that the new Winter Youth Agenda 2022 programming is now available, corresponding to the first quarter of the year, with a total of 12 activities and events for young people to develop between the months of January and March.
A course on aquatic life saving stands out, within the PICE program of the Chamber of Commerce, for young people registered in the National Youth Guarantee System and that will begin on February 23.
The Youth and Opportunities (JOOP) program is back, a coaching and motivation program for young people between the ages of 16 and 21, organized jointly with the Valencian Youth Institute (IVAJ) and which will also start in February, specifically on the 14th, the registration period and selection interviews are already open.
On January 30, the Torrerífico festival of horror shorts will be held at the Virgen del Carmen Cultural Center, which had to be postponed from the previous program.
March will be the month dedicated to women with conferences on female sexuality and talks at IES coinciding with March 8.
In terms of training and languages, there are two web design courses with wordpress (Basic and advanced), a basic French course level A2 and a new podcast workshop.
The program is completed by an interesting initiation outing to climbing on the Via Ferrata in Redován, conversations in English with British volunteers and inclusive leisure outings for young people with functional diversity.
More information on all activities and registration at the CIAJ in Paseo Juan Aparicio site, social networks youth, telephone 965714072, 606055291 whatsapp, mail juventud@torrevieja.eu and on the municipal website www.torrevieja.es in section Youth .