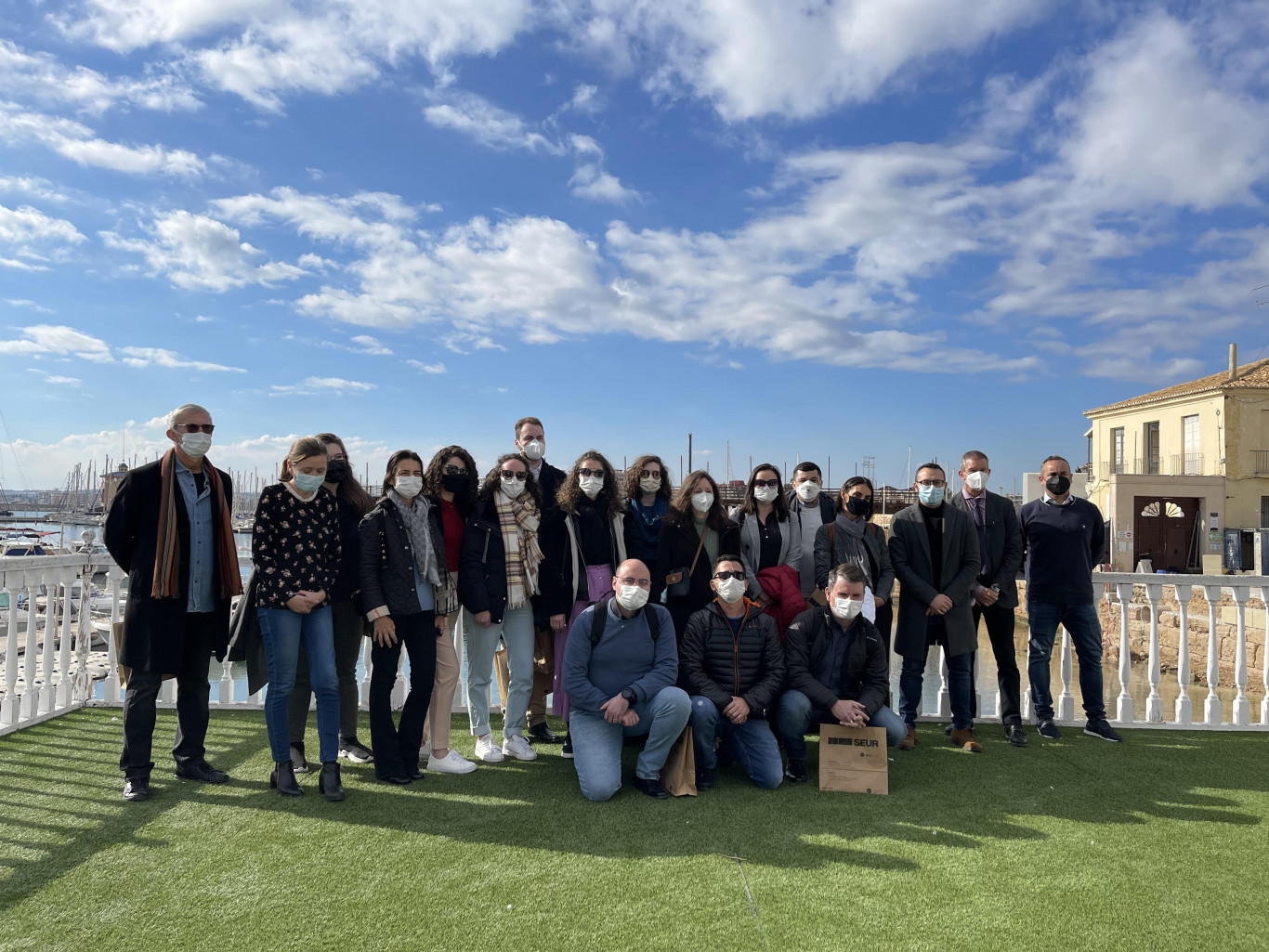 Yesterday, Thursday, January 20, students from the prestigious Universidad do Vale do Itajaí in Brazil (UNIVALI), together with the faculty responsible for the UA Master's in Business Administration, visited the city of Torrevieja. On this visit they got to know the Torrevieja Salt Flats, in addition to having a session with Professor Marco Antonio Celdrán Bernabéu, where the residential tourism model of Torrevieja was analyzed, in order to study possible lines of work to be developed in Itajaí, a Brazilian municipality. from the state of Santa Catarina, located in southern Brazil. In the afternoon, at the Real Club Náutico de Torrevieja (RCNT), Professor Juan Llopis Taverner (Professor of Business Organization at the UA) analyzed the challenges of research in the area of business management.
The 15 Brazilian students will be at the University of Alicante for several weeks to study in the Master of Business Administration, accompanied by the International Business professor at UNIVALI, Dinora Eliete Floirani.
The choice of this postgraduate course, among the different possibilities offered by other Spanish universities, has been motivated by the high quality of teaching, its eminently practical approach and the great connection with the territory and the business fabric of the course. The students are holding meetings with the most representative companies and organizations in the province: Family Business Association, ASV Group, Atalayas Business City, Cuatrecasas, Garrigues, La Nucia, Orihuela and Torrevieja University Venues, SEUR and Visit Benidorm.
This event has been jointly organized by the UA Headquarters in Torrevieja, the Torrevieja City Council, the Real Club Náutico de Torrevieja, the Good Decisions Club (CBD), UNIVALI (Universidade do Vale do Itaja, Brazil) and the University of Alicante.