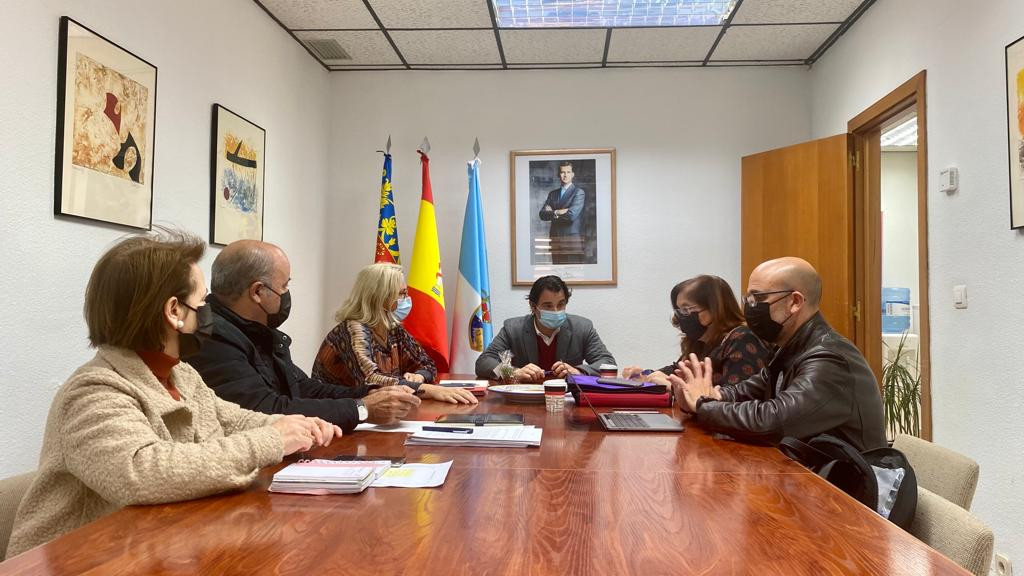 This morning a work meeting was held at the Torrevieja City Council to finalize the Reception Plan for people arriving from Ukraine and the details of the administrative processes and available services.
The mayor of Torrevieja, Eduardo Dolón, and the councilors of Social Welfare, NGOs and Volunteering, Education, Census and Statistics and Citizen Participation and the mayor of International Residents have participated in the meeting.
RECEPTION
Upon arrival in the city, they must go to the Association of Ukrainians for registration. The Association is located at Calle Pedro Lorca, nº 138.
CENSUS
From the Association of Ukrainians of Torrevieja it will be derived through an emergency process to the Torrevieja Register.
Education
SCHOOLING
In the Department of Education, located at Calle Maldonado, nº 5, the formalities for the schooling of minors arriving from Ukraine will be carried out.
To this end, 11 units/classrooms have been set up by the Ministry of Education in different centers of the city, which will allow schooling, as well as the integration and linguistic immersion of minors arriving from Ukraine.
DOCUMENTATION
- The currently available.
- If you do not have a registration, you can request a place with a sworn statement from the address where you are residing in Torrevieja,
SCHOLARSHIPS AND GRANTS
- SCHOOLS and HEIs will inform families of the different aid they can request when enrolling their children.
STUDENTS OF HIGH SCHOOL AGE
- They must go to the sub-delegation of the Government with the passport + visa, so that the Central Government makes the "flyer".
Social welfare and NGOs
The different support systems currently established will be made available to the Association of Ukrainians of Torrevieja and also to Ukrainian families. Similarly, from the two councils will have all the elements and resources available to meet the needs of newly arrived families.
foreigner
From the Department of Immigration of the City Council of Torrevieja, in collaboration with the Association of Ukrainians, advice will be provided for the processing of documentation and necessary permits for people who have just arrived from Ukraine.
INFORMATION GUIDES:
- INFORMATION FOR DISPLACED UKRAINIANS:
https://drive.google.com/file/d/1Y_3oLMKkqB5_TSl2kGUVz48g0SLr23-K/view?usp=sharing
- GUIDE FOR REFUGEES FROM UKRAINE:
https://drive.google.com/file/d/1H_ZFzlGO4Q8sLF0V5PmLLUwLzVJFT4vO/view?usp=sharing