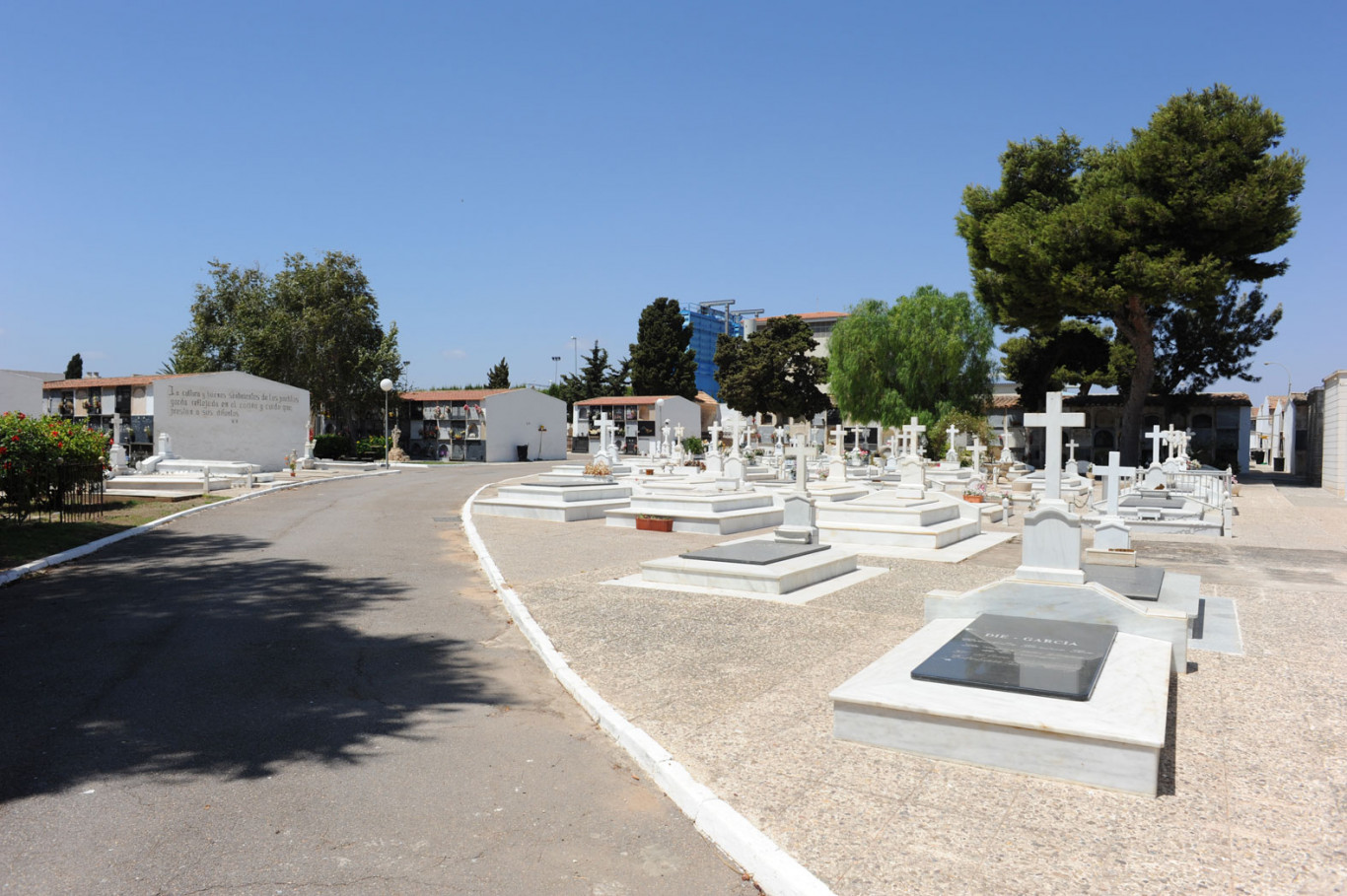 The City Council of Torrevieja, through its Department of Cemeteries, has prepared a special operation on the occasion of the celebration of All Saints' Day (November 1), which includes a free bus service to transport citizens to the Municipal Cemetery, with different stops, and which will begin next Sunday, October 30, and end on Monday, November 1.
The Delegate Councilor for Cemeteries, Sandra Sánchez, has announced that there will be 6 scheduled bus stops, being located at:
1-Maria Asuncion Square.
2-Colonia San Esteban (in front of Bar Manolo).
3-Torrevieja Television (C/ San Policarpo, 41).
4- Eras de la Sal exchanger.
5- Acequión Health Center (C/ Urbano Arregui).
6-Municipal Cemetery of Torrevieja.
The schedule of the special bus service on Sunday, October 30 and Monday, October 31, will be as follows:
-Going. Departures from Plaza de María Asunción (10:30 a.m. – 11:45 a.m. – 4:15 p.m.)
-Return. Departures from the cemetery (11:15 a.m. – 12:30 p.m. and 5:00 p.m.).
Likewise, Sandra Sánchez has reported that on Monday, November 1, this special bus service is extended for the All Saints' Day, beginning to leave for the Torrevieja cemetery at 10:00 a.m., and also at 11:15 a.m. h. – 12:30 p.m. – 2:00 p.m. – 4:00 p.m. and 5:15 p.m.
The return from the cemetery on November 1 will be at 10:45 a.m. – 12:00 p.m. – 1:15 p.m. – 3:30 p.m. – 4:45 p.m. and 6:00 p.m.
The mayor of Cemeteries has recalled that, as in previous years, a special Local Police and Civil Protection device has been created that will control access to the Torrevieja Cemetery and that of the district of La Mata, in addition to controlling the parking areas of both cemeteries.
Lastly, Sandra Sánchez informs that in the facilities of the Municipal Cemetery of Torrevieja, the Holy Rosary will be officiated on November 1, at 4:30 p.m. and, later, at 5:00 p.m., the Holy Mass (As a novelty this year, the mass will be celebrated next to the Ramón Gallud pantheon), which will be officiated by Pedro Payá, vicar of the Church of the Immaculate Conception and parish priest of San Roque and Santa Ana, to which the Cemetery is attached. Municipal.
In the Mata cemetery, mass will be celebrated at 4:30 p.m.