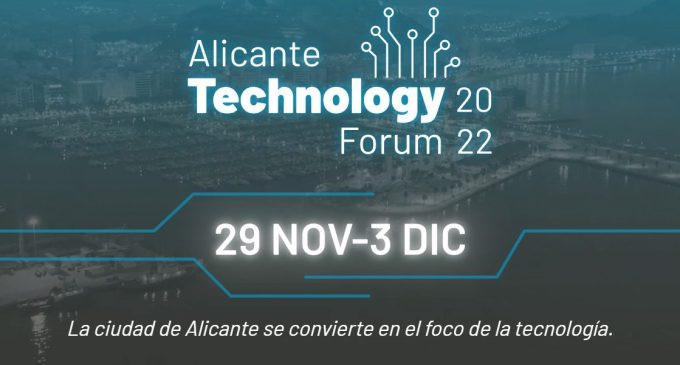 From November 29 to December 3, the city of Alicante becomes the focus of technology.
Alicante City Council promotes this international forum to strengthen the city as a "national and international focus of technology".
Large Spanish and international companies in the innovation sector will meet from November 29 to December 3 at the most important technological event to date.
The objectives of the Alicante Technology Forum 2022 are:
Bring technology closer to citizens.
Promote the learning of digital skills.
Discuss the impact of technology on society.
Challenges, dilemmas and opportunities of the use of technology through citizen participation.
The Alicante digital revolution, a new way of relating to the local administration and the increase in quality of life.
The Local Government Board of Alicante has approved this Tuesday the tender for the management of this initiative promoted by the City Council "to strengthen the city as a national focus of technology and digitization" with an extensive program in which the large companies of the sector will present their projects and exchange experiences with the audience, public administrations and academic institutions in different locations in the city.
The Expo Tech PLAZA, located in the Plaza de Toros de Alicante , will be the nerve center, while there will also be workshops and more activities in the so-called Forum Auditoriums, highlighting Puerta Ferrisa, the MARQ, the Alicante Water Museum and the ADDA.
Among the activities, it is worth highlighting the Hackathon that will take place on December 2 at 10:00 a.m. at the Alicante Water Museum ; the esports matches of the ATF Battle Arena and the first edition of the Smartphone Film Festival . In addition, at the Tech PLAZA Expo, you will be able to access a virtual reality area where you can fly over part of Alicante without leaving the Plaza de Toros.
A total of about 10,000 people are expected during the fair's duration.
More information can be found on the event page .