The new Amanecer school, with an investment of 6 million euros, has 6 Infant Education units, 12 Primary Education units, a dining room and a gym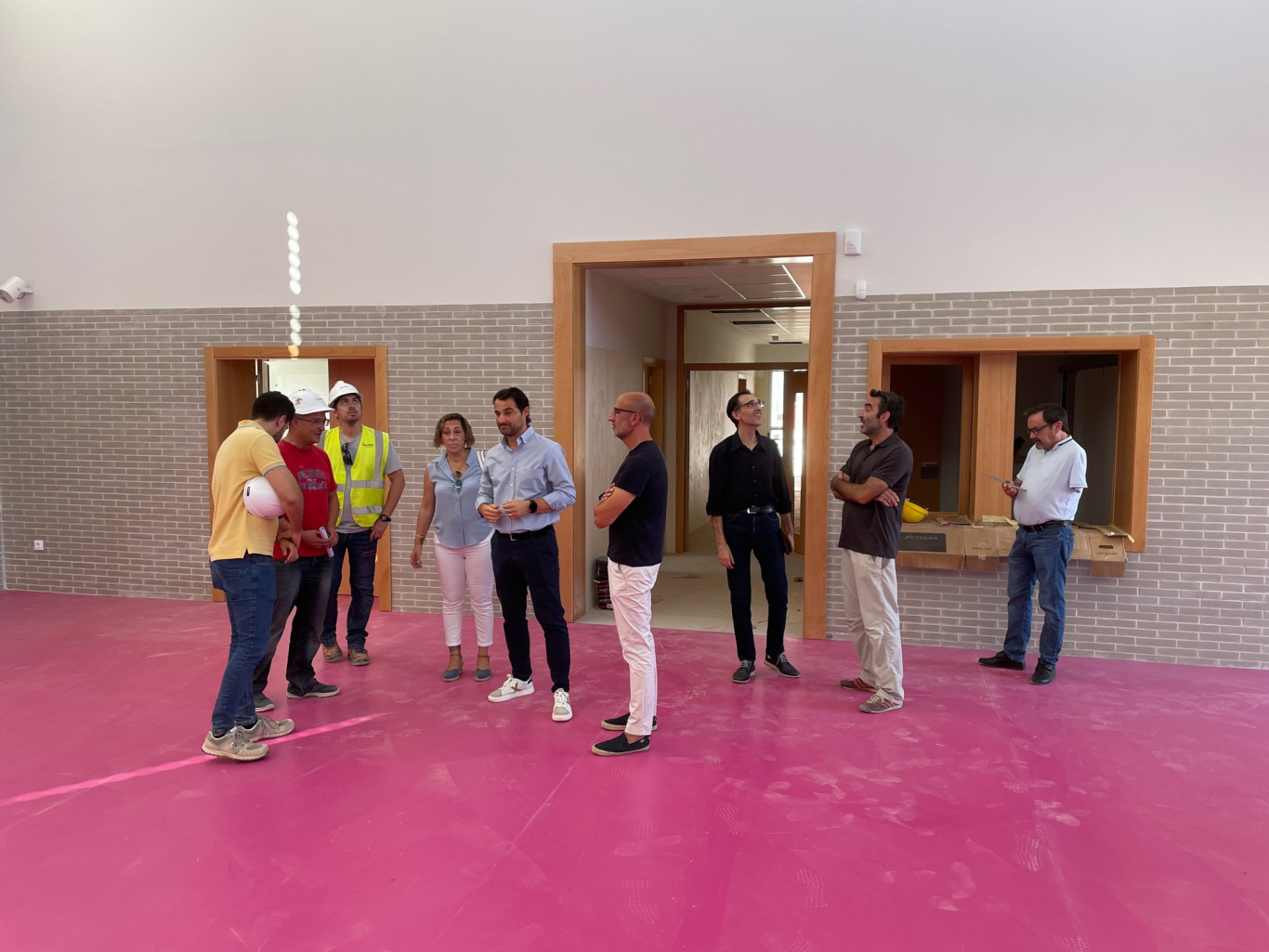 The mayor of Torrevieja, Eduardo Dolón, accompanied by the Councilor for Education, Ricardo Recuero, the Head of the Educational Infrastructure Projects Service, Pedro Roca, the president of AMPA Amanecer and regional president of the Valencian Confederation of APAS/AMPAS (COVAPA) , Sonia Terrero, and managers from the company that was awarded the school, ACCIONA CONSTRUCCIÓN SA, visited the new CEIP Amanecer, located on Avenida de los Nenúfares, which is in its last phase of construction.
Eduardo Dolón has announced that, after agreeing with the construction company and the Ministry of Education, the Amanecer school will open its doors on Monday, September 18, since on that date everything will be ready for its opening and entry of all students. Likewise, the previous Monday, September 11, all the teachers will enter to begin preparing for the 2023/2024 school year.
The mayor has informed that the only thing that will remain to be finished, once the course has started, will be the module that is being built to house two classrooms for two-year-old Infant students, and that at first it was not contemplated in the initial project construction of the educational center. This module will be able to start operating in October-November, although the two-year-old students will begin classes like the rest of the students and will be located in other provisional classrooms of the school.
The new Amanecer school is being built on a plot of almost 9,000 square meters, with an investment of 6 million euros and its execution period has been 14 months, with 6 Early Childhood Education units, 12 Primary Education units, dining room and gym. Its facilities are at the forefront of technology, with A energy certifications, air renewal, air conditioning and photovoltaics.